St. Louis Startup Scene & 4G LTE Help Launch NABR Mobile App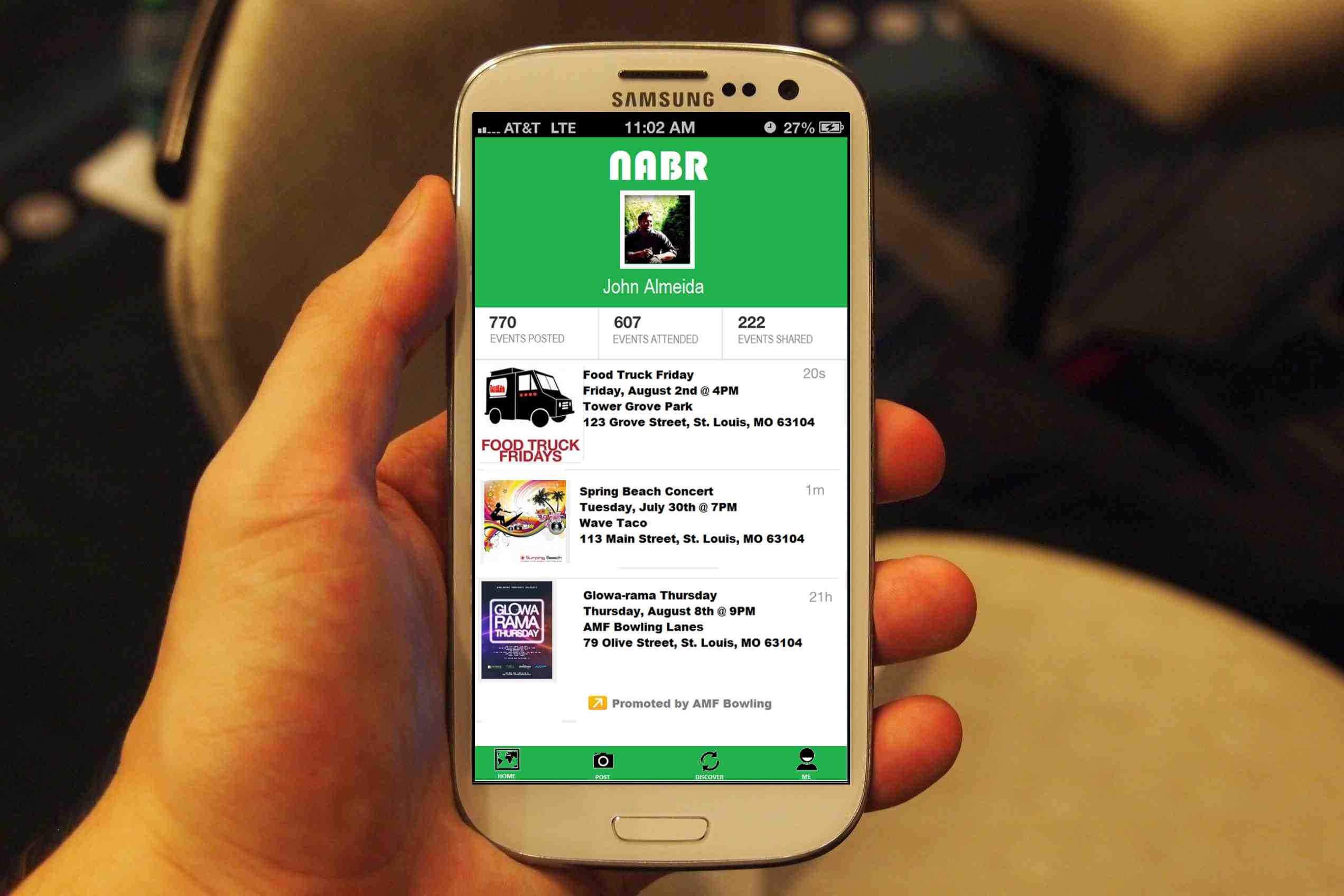 This is a guest post from John Almeida, co-founder of NABR, a mobile application that helps users discover and share local events in various "NABRhoods", just one of hundreds of tech startups recently founded in St. Louis, MO.
If you've been paying attention to the St. Louis startup scene lately, then you probably already know that organic growth has been taking place and both startups and support organizations are growing at a remarkable rate. According to St. Louis IT Entrepreneur Network, since 2012, the St. Louis region is increasingly becoming a breeding ground for successful tech startup companies with major new investments and growth.
When I moved to St. Louis, I knew I wanted to be involved in its thriving and growing startup community that was giving places like San Francisco a run for its money. I was constantly looking at my Verizon smartphone to access Twitter, the local news sites - anything I could find to get details on the next event or to start my networking digitally.
Upon attending these startup meetings, I marveled at just how much work was being done via smartphones. It opened my eyes to the capabilities that Verizon devices tout. With so many creative and innovative people in town, I quickly found a group and we got busy developing our business, NABR (pronounced neighbor), a mobile application that helps users discover and share local events in various "NABRhoods". Its key features include utilizing geo-targeted technology so the user is able to see only local events happening around them. In addition, a user can post an event they find interesting in their own neighborhood - anything from a concert, a local business opening or even a garage sale.
For an app to be successful, you need the assurance that it's going to work. We found the Verizon 4G LTE network to be the most reliable and supported our platform the best. To help ensure we had the best product when we went to market, we did all our app development and testing on devices like the iPhone 5, the LG G2 and the Droid Maxx.
The ability to very truly work "on the go" has been crucial to our success and getting NABR off the ground. No longer are we tied to desktops to get work done. Since we all work full time at other jobs, Verizon's technology is crucial to keep us organized in our busy lives.
NABR is currently available in the Google Play store for Android, with an iOS version for Apple devices scheduled to be released in a few months.
Whether you're part of the St. Louis startup scene or building a business elsewhere, let us know in the comments how you use your smartphone for your business.
Verizon Wireless is committed to providing small business owners with the solutions entrepreneurs need to be successful. We have the tools and business expertise to help you become more efficient, lower your operating costs and increase productivity in an effort to maximize your bottom line. For more information, visit http://www.verizon.com/smallbusiness/.
For more Verizon Wireless news, subscribe via RSS feeds in the right rail.