Staying Connected at the Ballpark on Opening Day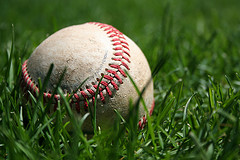 This post was updated in March 2015.
It may not feel like spring quiet yet, but for baseball fans, the first pitch on Opening Day marks the start of spring, not the weather.
All across the midwest, baseball teams will kick off their home seasons soon.
No matter which stadium fans prefer, Verizon network updates in many parks will help fans stay connected this season for all their texting and social sharing needs. At Miller Park in Milwaukee, in addition to the existing LTE Distributed Antenna System (DAS), 4G LTE capacity has been doubled with the addition of AWS. South of the state line, at Wrigley Field, a cell on light truck (COLT), or temporary cell site, will be on site throughout the season, in addition to the LTE DAS already available.
"I spend a majority of my summers in ballparks, and for me, connectivity isn't just an amenity; it's a necessity," said Wisconsin sports writer Andrew Wagner. "It goes without saying that any time you put 50,000 people under one roof - especially a giant metal roof like Miller Park - there's bound to be some stress on the system. But Verizon has, time and time again, gotten me connected quickly and reliably … which comes in handy when a late-inning comeback is polished off, right as deadline approaches."
To be sure your friends find you on opening day, connect with them on the Tailgater app. The app allows you to drop your location on a venue map, invite your friends and assign supplies your guests can claim and bring to the event.
Additionally, the Find My Car app will help you say goodbye to the days of wandering in a sea of cars after the game and find your vehicle easily and quickly so you can get a jump on the traffic.
No matter which team you support, we've got you covered. Now, go out there and create some new Opening Day memories!
For more Verizon Wireless news, subscribe via RSS feeds in the right rail.