Staying Connected on a Coast-to-Coast Bike Trip With Verizon's Jetpack MiFi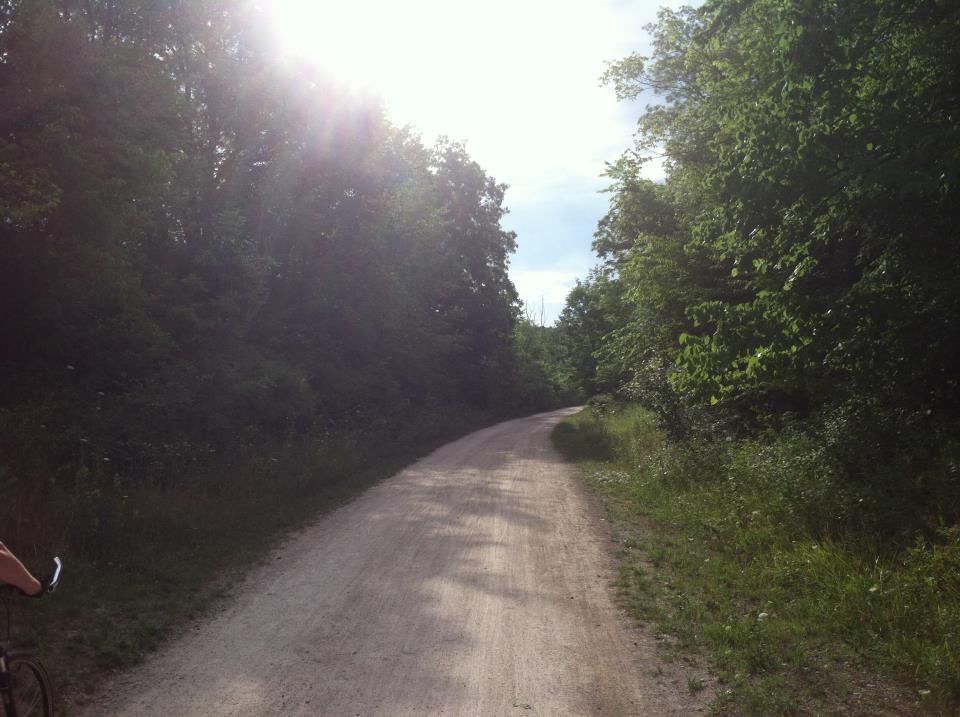 Through a connection I have in Michigan, I was introduced to Mark Mansell, a Lions Club member who is riding his bicycle from Portland, OR to Portland, ME to raise support and awareness for Leader Dogs for the Blind. We thought Mark would benefit from bringing a Verizon Jetpack™ 4G LTE Mobile Hotspot MiFi® along on his journey. Mark was kind enough to give us an update on his trip and how technology is keeping him connected with friends and family.
On any given day, I have up to 10 hours and nearly 100 miles of bicycling in my muscles, and I cannot afford for anything to go wrong.
I am in the midst of a 3,500 mile solo trans-America bicycling trip to raise funds and awareness for Leader Dogs for the Blind.
Leader Dogs for the Blind was originally founded by members of the Lions Club, and the two organizations maintain a close relationship. I am a proud member of the La Center Lions Club in La Center, WA, and I am happy to lend my time and efforts to support this organization. It's been a thrill and a privilege to receive the invaluable support of Lions, Leader Dog clients and staff and others as I've made my way across the map.
One of my most valuable means of support undoubtedly comes from Verizon Wireless, as mobile technology has been vital in keeping me connected in remote areas and allowing me to stay in touch with friends, loved ones and my social media circles along the way. I cannot say enough about how important that is.
I started my trip in June. I've come a long way since then – and I still have a long way to go. With family, friends and other supporters all counting on me to communicate regularly, the last thing I need is a failure of my communication technology after a long and tiring day.
With most vacations, a destination is selected and travel becomes a necessary task to move from one location to another. With bicycle touring, the task of traveling is the destination I am seeking, and this seems to be of high interest to many people. Therefore, my dream of traveling across the country on a bicycle by myself has engaged literally thousands of people to follow along through my daily online travel journal and social media connections.
Beyond this interest in vicariously making the trip with me, family and friends expect to hear nightly that I have arrived safely at my scheduled destination. All this leads to tremendous expectations regarding timely communications.
My Verizon Jetpack 4G LTE MiFi has become an effective tool in this communication effort with those following my trip. Its lightweight build, good battery life and excellent ability to find a connection has helped me quickly and effectively meet my communication needs in a variety of settings. After washing off the dirt and grime from experiencing the world at the speed of 10 miles per hour, I sit down to let people know I am safe and share photos and tell the story of how my bicycling adventure went today. My 4G LTE Jetpack is turned on, and the signal quickly shows a strong connection is available.
I am now well on my way to finishing this trip strong despite many hard miles, waking up every day to repeat it all over again and facing a new stretch of open road. And I can't think of a better way to spend a summer vacation.
Dr. Mark Mansell is the superintendent of schools for the La Center School District in Washington state. A passionate cyclo-tourist and distance runner, Mark is riding across America in support of Leader Dogs for the Blind as a member of Lions International. His daily cycling journal can be found at LeaderDog.org.
For more Verizon Wireless news, subscribe via RSS feeds in the right rail.