Full Transparency
More of our content is being permanently logged via blockchain technology starting [10.23.2020].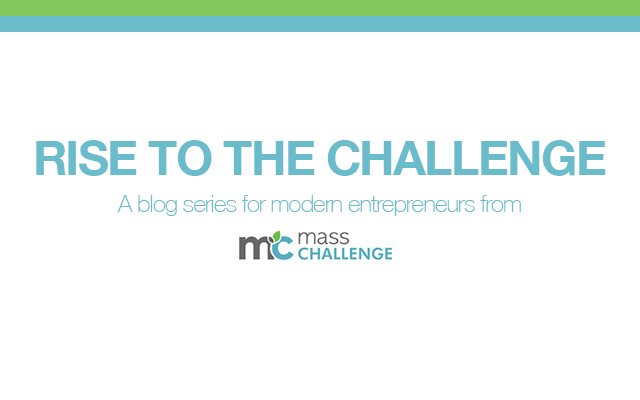 Verizon has partnered with MassChallenge, the world's largest accelerator program and startup competition, to help early-stage entrepreneurs grow their businesses. Since it began in 2010, MassChallenge has accelerated 617 companies that have created 4,802 jobs and generated $404 million in revenue. Verizon provides mentoring, financial support and 300 Mbps FiOS Quantum Internet service to the 128 startup businesses at MassChallenge, which is based in Boston. Below is the second in a series of guest posts by members of the MassChallenge community. Cathy McGrath is the founder at A Little Easier Recovery.
We are very grateful to Verizon, which through its support has helped us reach a whole new level in our organization.
A Little Easier Recovery began in 2006 to help empower advanced breast cancer patients. We set out as a patient program at two top Boston hospitals. After rave reviews, we've gone from a patient-to-patient to nurse-to-nurse to, now, a doctor-to-doctor solution.
The Jacki Program was designed with the question, "What would Jackie Kennedy wear to make her life easier following a mastectomy?"  The answer is the Jacki, an incognito jacket with multiple features, which allows women to manage post-surgical drains, increase independence and mobility, reduce pain, and to feel more like a person than a patient. In short, this jacket is essential in helping advanced breast cancer patients do more, feel better and live a better quality of life.
Our relationship with Verizon began with a Verizon community grant. Then we met with Stephanie Lee from Verizon External Affairs, who advised us to participate in MassChallenge.
From there we received key advice that helped us improve both our focus and sustainability. We learned so much at MassChallenge; it was like receiving a golden ticket. Without Stephanie's help we would have missed the opportunity of a lifetime.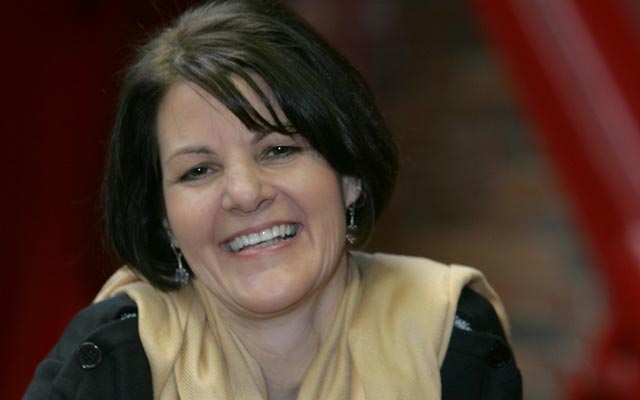 Cathy McGrath, A Little Easier Recovery founder
The Jacki program is now in 76 hospitals in 20 states, including Alaska, and we are clearly leveling the playing field in the fight against cancer.
The Jacki Program has proven so effective that its impact is currently being studied at Dana Farber Cancer Institute through its Phyllis Cantor Research Center. This will bring us to a whole new level of impact. The publishing of these findings will bring an array of positive results through credibility, visibility, and open new avenues of sustainability.
Verizon's Innovation Group taught us how to think big and look at viable avenues to scale; how to emphasize our defensible patent; and how to best present our program, its traction and addressable market.
As a result of this help we've gone on to win the MassChallenge "Social Impact" category, and the Perkins School for the Blind and John W. Henry Family Foundation sidecar grants. We've tripled our impact for the amazing women who need it most.
I thought it only appropriate to conclude this post with comments from some of the most important people of all: the patients.
 
"When my nurse gave me the Jacki it was like being transported from sickness to health ... something that could be worn outside as a normal person vs. a patient. Thank you."  -- KL, 71, Brookline, Massachusetts, Jacki Program Participant
 
"Thank you for making the scariest part of my life a little easier to deal with."  --AMC, 41, Fairbanks, Alaska, Jacki Program Participant
Related Articles