Team PrISUm Update - Claiming Victory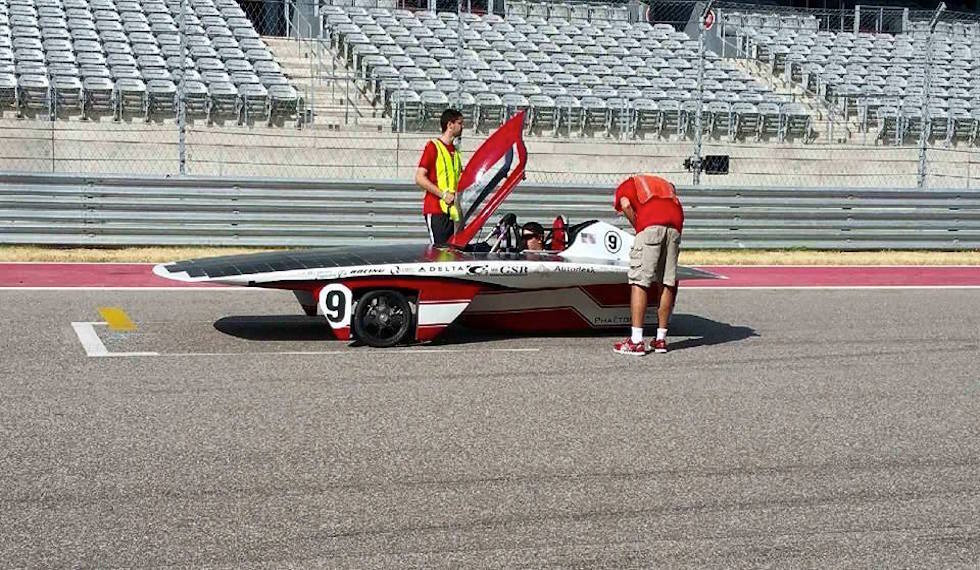 Powered by the sun and the Verizon Wireless network, a group of students from Iowa State University took home top honors in this year's Formula Sun Grand Prix, a race that showcases solar powered vehicles.
Team PrISUm outpaced 16 other cars in the race, crossing the finish line 106 miles ahead of the second place team – the school's first victory in this type of competition.
"Strategy is the key to victory in a solar car race," said Matt Goode, Team PrISUm project director. "We need to stay on top of weather conditions and data streaming from the car in order to determine how efficiently to drive the car and determine optimal cruising speeds."
With devices on loan from Verizon, Matt and other team members were able to get important information from one another and access the team's race strategy back at its home base in Ames, IA.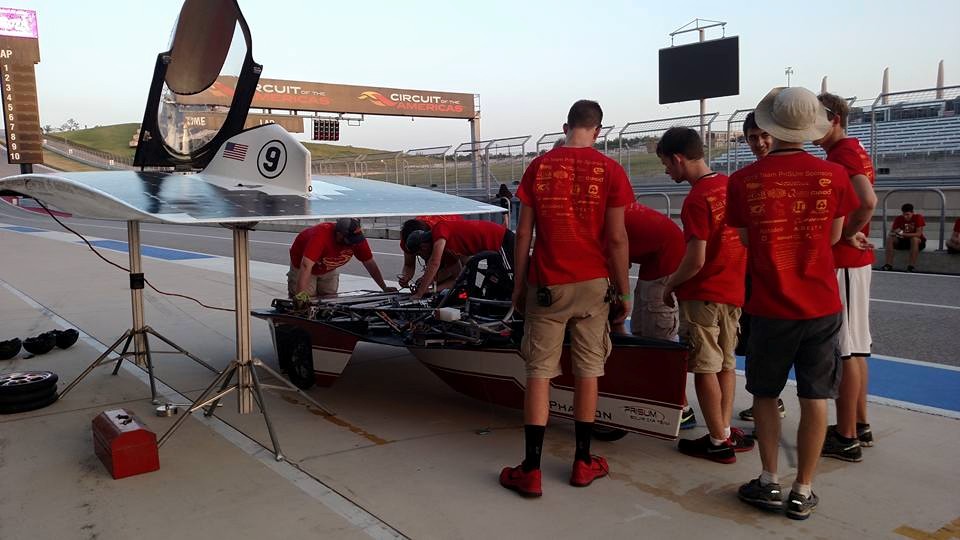 "We used a Samsung Galaxy Note Pro to check conditions and entered a lot of data into Google docs files, which we were always able to access because of the connectivity we got with two Jetpack MiFis," Matt said. "The Verizon 4G LTE network allowed for quick, easy and reliable access for fast calculations."
Those calculations were made to determine the percentage of the solar car's battery pack remaining, how much energy the car would produce within the next hour and how much energy would be utilized to race for that time, and much more. Calculations were also used to gauge if the team needed to increase the speed of the Team PrISUm car to maintain their lead.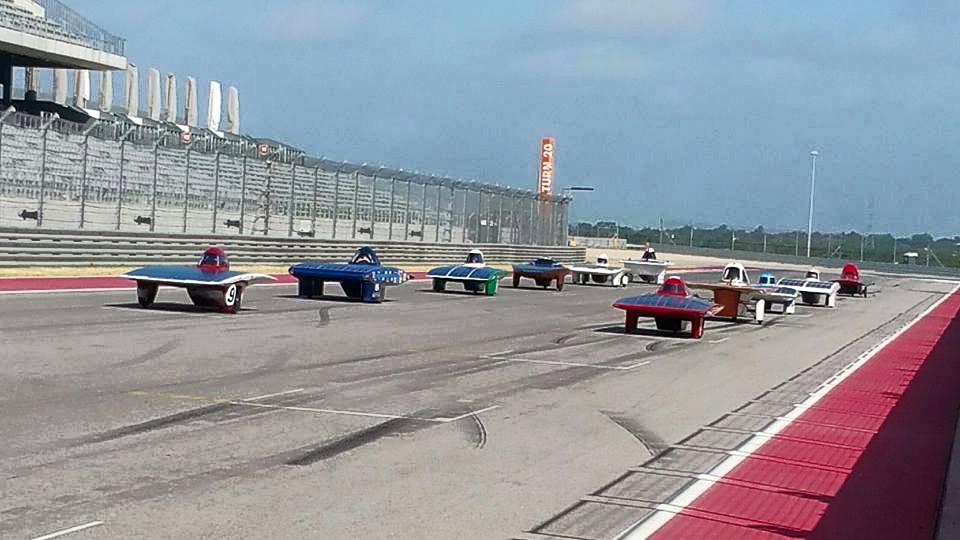 Hosted by the Innovators Educational Foundation, the three-day race was held from July 29 – 31 in Austin, TX. Open to teams around the world, the Formula Sun Grand Prix tests the limits of the vehicles in handling curves, braking and acceleration. The winner is determined by the total number of laps completed over the three days of racing.
To keep fans up to date during the race, Team PrISUm used a Samsung Galaxy Note Pro and a Droid Turbo to snap photos for Facebook and Twitter. They also used the GoPro Hero 4 to shoot and stream video from inside the car and pit stops on Periscope.
"This victory truly could not have been completed without the help of Verizon Wireless," Matt said. "Being able to accurately track weather conditions and also access our race strategy documents allowed for a winning strategy. PrISUm could not have secured our first victory without Verizon, and we are truly thankful for their support over the years."
For more Verizon Wireless news, subscribe via RSS feeds in the right rail.