How Tech Can Improve Mental Health For Alzheimer's Patients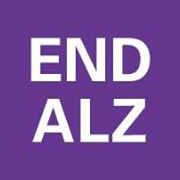 Every 68 seconds, someone develops Alzheimer's disease.
While there is no cure for the disease, experts want to remind people that keeping mentally active as we age might lower the risk of cognitive decline and Alzheimer's.
That's why people of all ages are plugging in to technology and taking advantage of brain-boosting apps to help themselves and their mental health.
While experts are uncertain as to the reason for the association between mental activity and reducing the risk of cognitive decline and Alzheimer's, they suspect it may be due to direct mechanisms through which social and mental stimulation strengthen the connections between nerve cells in the brain, said Melissa Kramer, spokesperson for the Greater Iowa Chapter of the Alzheimer's Association.
"Keeping your brain active may keep your brain cells stronger and even generate new cells, but won't necessarily prevent or treat Alzheimer's disease or other dementia. But keeping your brain healthy is just like other parts of your body; do what you can to stay active and healthy for as long as you can," Melissa said.
Physical activity also is important, such as exercising regularly, engaging in activities like gardening or even participating in your area Walk to End Alzheimer's even this fall.
Some brain boosting apps and online games to try include:
Power Vocab – If you love vocabulary builders, word scramblers, crosswords and other word games, this app is for you. You will master 350 challenging words and can play against friends online.
Elevate Brain Training – This app offers more than 20 games honing critical cognitive skills, like focus, memory, processing, math, precision and comprehension.
Brain Exerciser – Refresh your math skills with fun, yet challenging, games.
Brain Games – A variety of games await app users, focusing on skills such as memory and concentration, problem solving and reaction time.
Word Brain Puzzles – This word puzzle game challenges you to find various length words in puzzles, guess pictures and find missing words in quotes.
For more Verizon Wireless news, subscribe via RSS feeds in the right rail.