Tech Travel Tips: Using Mobile to Plan Vacations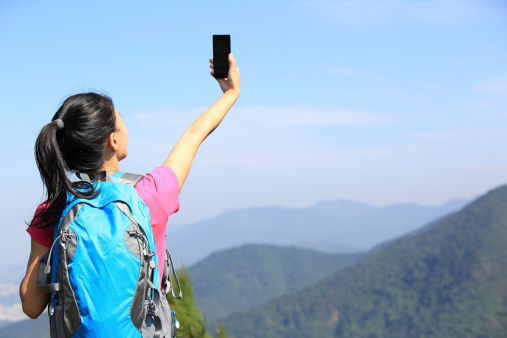 From the Corn Palace to Mount Rushmore, travelers will be using their wireless devices to discover all the "Great Faces and Great Places" in South Dakota this summer.
With a mobile app and an interactive website, vacationers now have everything they need to plot routes, develop itineraries and explore all the most popular attractions in the state.
"Mobile is where our audience is and our potential visitors, so that's where we need to be, as well," said Kirk Hulstein, marketing research and visitor services manager for the South Dakota Department of Tourism. "When comparing 2012 to 2013, Google Analytics shows desktop visitors decreased 12%, mobile users increased 48% and tablet users increased 65%. That's a pretty clear picture."
Those who have downloaded and used the app say it's helped them plan everything from a quick road trip to a full family vacation. Even people who live in South Dakota have found it helpful – saying it's helped them find hidden treasures they never knew existed.
Hulstein said his favorite component of the app is the "what's nearby" feature.
"The app offers mapping options, business listings, events and the "what's nearby" feature. If you have the GPS function enabled on your device, it will show you which businesses and attractions are nearby."
Since technology is an important part of the marketing strategy, Hulstein said improvements will be made to the website later this year.
"It will be very focused on imagery and storytelling and a lot less on copy and educational content. We want the site to be inspiring and draw people to us," he said. "We want people to share their points of view from their travels here and what inspired them during their vacation here."
Hulstein added that the new website will resize to fit all devices with a responsive design – making it even easier to find everything you need right in the palm of your hand.
How are you using technology to help you out with travel plans this summer? What other tech travel tips do you have?
For more Verizon Wireless news, subscribe via RSS feeds in the right rail.