Tech Trendsetter: Radio Host Paul Swann Talks Sports & Tech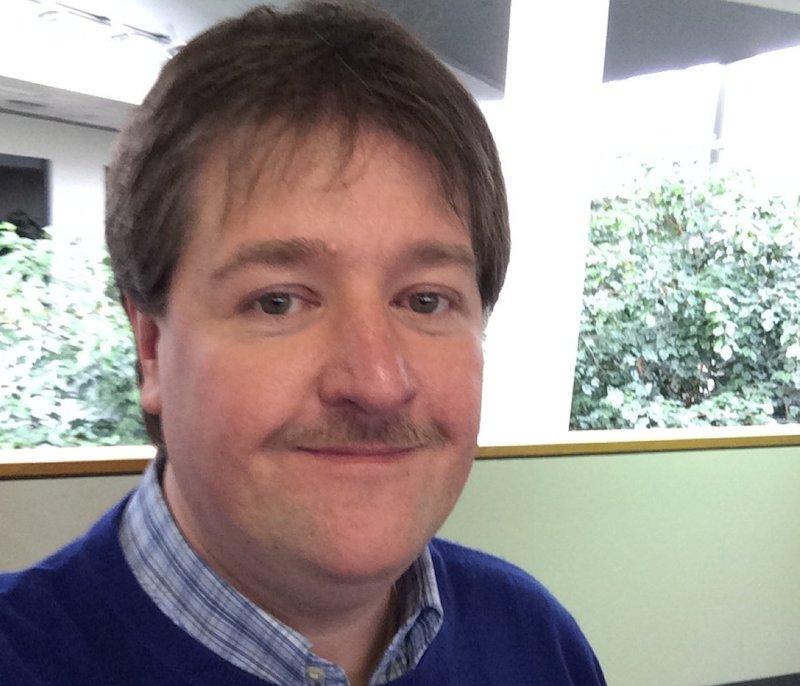 This is a Q&A with Tech Trendsetter Paul Swann, program director of Super Talk 94.1 FM and ESPN 1340 WCMI, who is based in Huntington, WV. He uses the Verizon Wireless network to stay connected and informed, and we loaned him the HTC One Max to check out. Follow him on Twitter at @PaulSwann.
As a sports radio host, you need to stay on top of what's happening in the athletic arena. How do you stay in the know for all things sports? I keep my Macbook Pro with me at all times when I'm on the air, but I'm never separated from my Verizon smartphone. I have Google Now set up to remind me about games that are important to me, but I also make sure to keep the SportsCenter app open. Sometimes I use my Google Nexus 7, too.
How has that changed since you started your radio career? If you didn't have AP Wire or some other type of news service, unless you were a reporter working a story, you didn't have much to work with. When I started, we had one computer hooked up to dial up Internet service. Now, everything is connected and I can keep up with everything. Social media wasn't even a thing yet. Now, I'm connected at all times during my show. I even book guests during the show because everyone is connected.
Since it's baseball season, tell us about your experience with MLB's At Bat. I'm old fashioned when it comes to actual games. I love turning on a radio and listening to play-by-play, but that's not always possible. The local Cincinnati Reds affiliate in Huntington doesn't carry the daytime games, so MLB's At Bat app is a blessing. I can keep up with everything going on with the game or just be passive and let it alert me to what is going on. MLB really has been a pioneer in the digital space.
Have you ever been caught checking scores at an inopportune time (e.g. at a wedding, funeral or on a date)? I work in sports radio; I'm on the call 24/7 when it comes to sports scores, right? Last year I was at an induction ceremony for a former professor of mine, which was at the same time as a Marshall game. So during the game, I'm feeding updates to everyone about the game. Here I'm trying to be polite, but at the same time I was a life line to everyone at the event. Of course I would NEVER check scores during a date!
You tweet like a mad man! How has social media changed your career as a sportscaster? Yes, I do tweet like crazy at times! I'm not the only one doing it now, but I would tweet updates from events I covered and people really liked it. People can get scores everywhere, but they like the flavor of social media. Twitter is just an extension of what I do as a broadcaster, and in this day and age, if you aren't actively using social media, you are dead. It's how people connect with you more.
And most importantly for our Midwest readers: Name your favorite sports teams. I'm a huge Cincinnati Bengals fan; I've spent way too much money on the NFL Sunday Ticket to watch them play on TV, but that's always been my pro team. I'm also a Cincinnati Reds fan. Hey, don't forget the Cincinnati Cyclones are playing in the 2014 Kelly Cup Finals! You can tell I really love Cincinnati. It's a great city and the fans treat this guy from Huntington, WV as one of their own. I'm also a New York Rangers fan, but Wayne Gretzky is my sports hero, so any team he played for I've pulled for at one time. When it comes to the NBA, I've always been a Lakers fan. And of course last but not least, when it comes to college, the Marshall Thundering Herd. Since Marshall sports are part of my job, I really can't root for them as a fan, but when I retire, I'm looking forward to going to a game and do what fans do.
For more Verizon Wireless news, subscribe via RSS feeds in the right rail.