Be a Technology Trendsetter With Isis Mobile Wallet
This is a guest post from Tim Tender (@TT_7), who travels the country working for Weather Central as a trainer/software implementer.
In my last blog post, I talked about near field communication (NFC) tags and the multiple uses for them. I also mentioned you could even use the NFC technology on your phone to pay for items without the need to even take your wallet out of your pocket.
How does it work? Well, it's pretty simple.
First off, you need to have an NFC-capable phone. You can check your settings or this website to see if you have NFC and if it is enabled. Next, you'll need to make sure you have a Secure Element SIM Card. When you download the app, it'll tell you if you're set or not. That brings us to the third step…downloading the Isis Mobile Wallet app from the Google Play store. Once it's installed, you link your cards and away you go.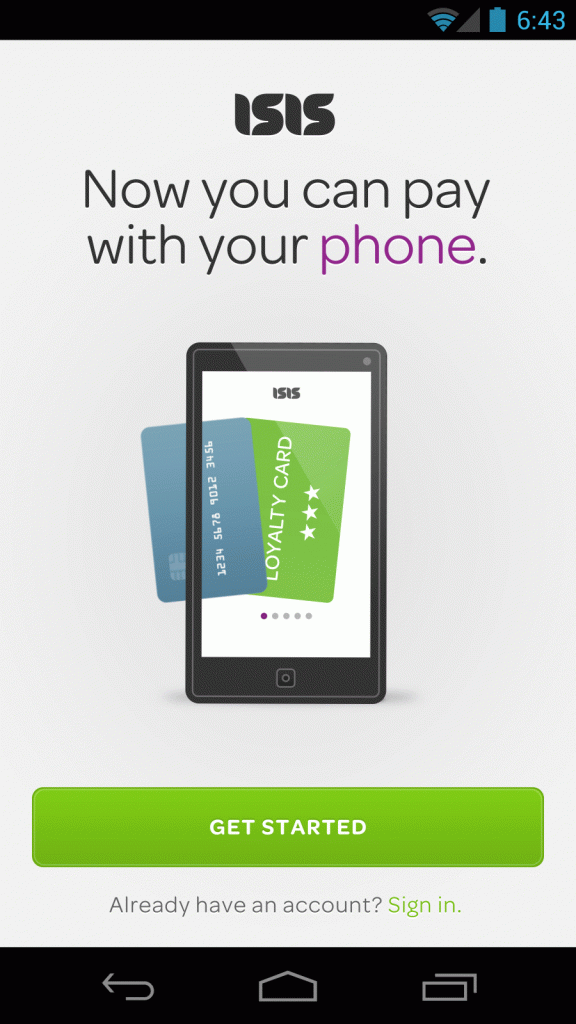 Paying with Isis is a snap. Once you find a location that supports Isis and has the symbol in the image at the top of this post, you open up your app and enter your PIN. That'll take you to the swipeable screen where you can flip through your linked cards. Once you find the one you want to use, you tap your phone on the terminal and confirm your payment. It's really easy and keeps your wallet secure in your pocket. (It may seem like people look at you funny when you do this, but just remember you're a trend-setter!)
Some things to keep in mind about Isis:
Verizon Wireless is offering a $40 credit if you sign up for the prepaid AmEx Serve card and link it to your Isis account. I signed up and still haven't had to load any money myself.
Isis offers special deals with companies such as Coca-Cola and Jamba Juice. When you use your phone to pay, you get free drinks and other perks.
Some banks and credit card companies are also offering deals. Serve and Wells Fargo were both offering 20% back up to $200 (that's free money!).
The number of locations is growing, but it is still semi-limited. Get a map of your area here.
There are only certain kinds of cards that can currently be linked. At the time of this post, those include Chase, American Express, AmEx Serve and Wells Fargo.
I've been using Isis since November on my Samsung Galaxy S4 and I always get excited when I see the NFC terminal. I'm hopeful that more places will start to offer this form of payment in the future as the technology becomes available in more and more phones. Time will tell.
Be sure to check Verizon's Isis website for more information.
For more Verizon Wireless news, subscribe via RSS feeds in the right rail.