That's how much data? Inside the large-crowd capabilities of 5G Ultra Wideband
Verizon 5G Ultra Wideband makes it possible for fans to have amazing live experiences when connected—and their increasing data use shows it.
Full Transparency
Our editorial transparency tool uses blockchain technology to permanently log all changes made to official releases after publication. However, this post is not an official release and therefore not tracked. Visit our learn more for more information.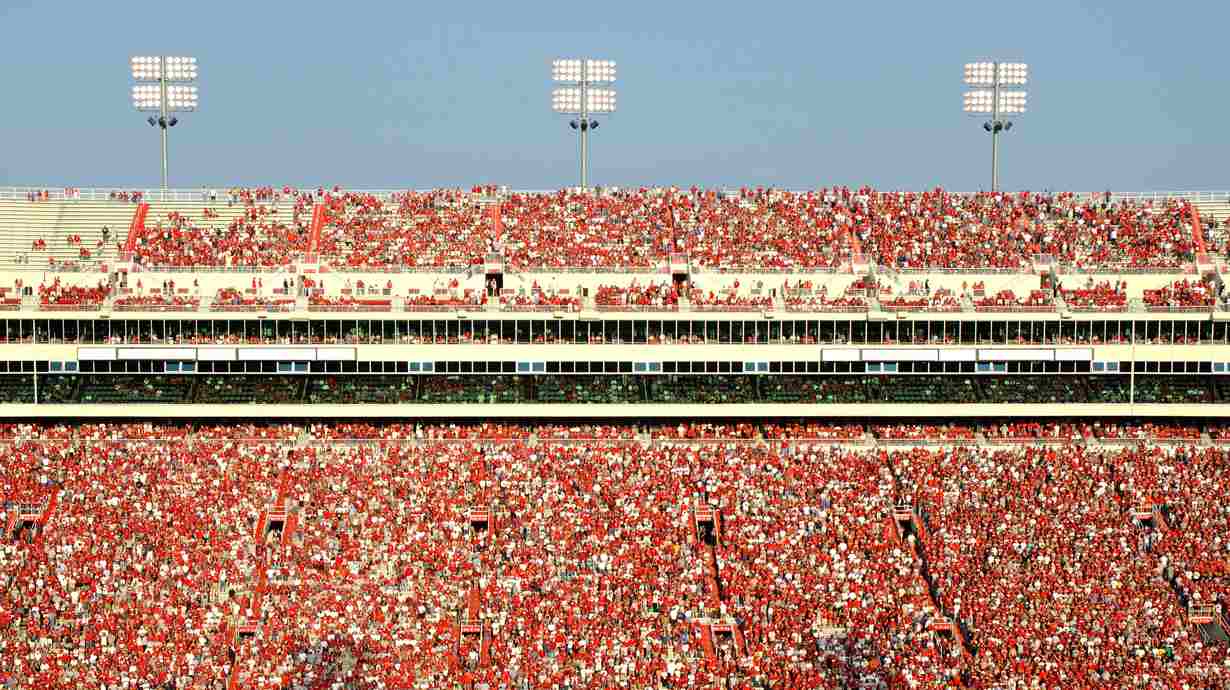 Let's say that you and a few friends are at an arena, attending one of the world's biggest sporting events. You're in line to grab some food and realize you didn't ask if anyone else wanted anything. So you send a text to the group, maybe with a GIF or a photo of the menu.
On its own, that text and image combo is only a small amount of data. But when there are 325,000 people (or more) at an event, even small amounts of data can add up to something remarkable. And most of us are doing much more with our devices than texting.
Today, mobile devices are an important part of the fan experience at events. That's part of the reason why 80+ stadiums and arenas in the U.S. use Verizon 5G Ultra Wideband—it provides a broadband-like connection, can give users connected to it the freedom to experience and share events in all-new ways and, in these ways, is built for large events.
Here's how fans could win.
Enjoying—and sharing—the speed
The Indianapolis 500, held each year at the iconic Indianapolis Motor Speedway, is one of the biggest sporting events in the world. The Indianapolis Motor Speedway is also the largest sporting venue to be equipped with 5G Ultra Wideband, and is an example of Verizon's focus on enabling great fan experiences at stadiums and events.
"Indy is one of those events that just keeps growing year after year," says Michael Cogar, director IBV partnerships at Verizon and part of the team that helps to design the systems used at event venues. "We plan several years in advance, and we're continually trying to outpace the data demand."
At this year's event, the increase in data use was driven both by fans increasingly sharing more video and by the Verizon 5G Multi-View experience that let users toggle—in real time—between seven different camera angles including seeing the action in the pit and catching who's in the lead coming out of the first turn.
On race day, Verizon customers at the venue used more than 17 terabytes (TB) of data.
How much data is that? It's the equivalent of every player in the NFL, NBA and NHL (about 2,800 pro athletes) streaming a two-hour high-definition movie.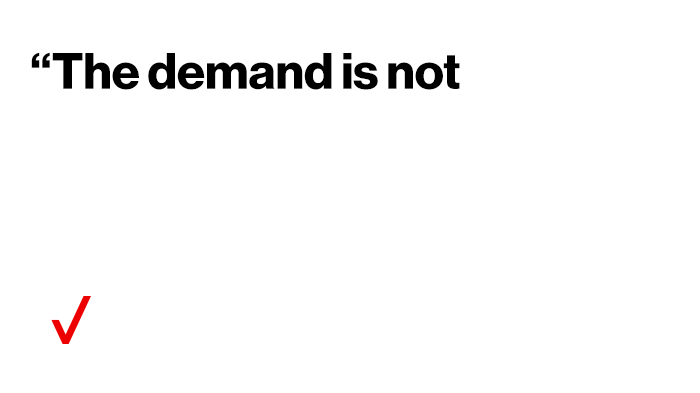 Cogar points out that there continues to be significant growth in the amount of data used at events. For example, data use at Indy has increased by more than 1,100% since 2014, when fans used only 1.5 TB of data.
"The demand is not slowing down," he says.
Solutions and more growth
Fans at events want network performance that works the way they expect. "Fans show up at events wearing a team jersey, not their carrier's jersey," Cogar says. "We want to augment and improve their experience without getting in the way."
One example of this is the Formula 1 Crypto.com Miami Grand Prix, where the Verizon team created a flexible network model that was able to take network capacity from inside the Hard Rock Stadium venue and utilize it outside the venue. As complicated as that sounds, Cogar says that flexible approach proved to be efficient and effective.
The numbers back it up: Over the three-day event, Verizon customers at the venue used more than 34 TB of data—and used more than 15 TB of data on the Sunday of the event.
How much data is that? The 19 TB used during the first two days of the event is the equivalent of a single user binge-watching HD video for more than a year.
Of course, event experiences aren't only about sports. At the Governors Ball Music Festival in New York, 90,000 Verizon customers used 14.5 TB of data over three days—a 40% increase over 2021.
How much data is that? It's the equivalent of one person streaming music nonstop for more than 10 years.
Staying ahead of the growth curve in data use is part of the reason Verizon just announced a major upgrade to its fiber core network, which is basically the superhighway that Verizon uses to move data, whether that's for wireless, home internet, business or other customers. When that upgrade is complete, Verizon will be able to manage 115 terabits per second (Tbps).
How much data is that? It's the equivalent of 24 billion streaming songs, at any given moment.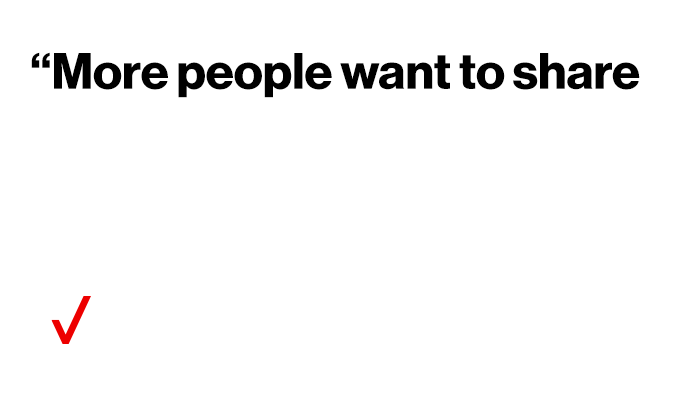 This will not only keep ahead of the acceleration of data use with 5G Ultra Wideband—up 249% between January 2021 and June 2022—but it will enable even more amazing experiences for customers. And as we've seen, for fans at events, those experiences matter.
"More people want to share in real time, and have more immersive experiences," Cogar says. "And that's what we're trying to do for customers, fans, leagues, teams and clubs."