The Best Mobile Apps and Devices For New Parents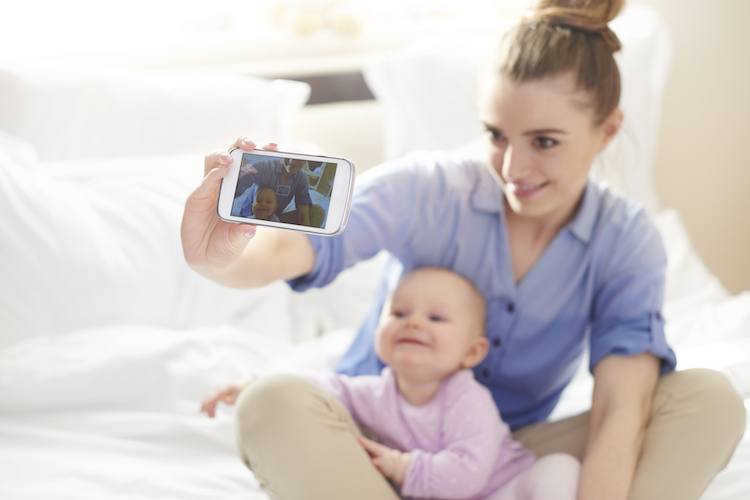 Picture this – you just spent months waiting for your little one to be born and finally the day has arrived! You're bursting with love and pride while feeling on top of the world. Then, those warm, fuzzy feelings morph into something that looks more like exhaustion and stress right before your eyes. How could that happen?
Being a new parent is tough, and as any current one can attest, sometimes you just need help. Now, there's an app or a device for almost everything, and luckily, that includes soothing, entertaining, keeping an eye on and recording important milestones for your baby. Whether you're creating your baby shower wish list or baby has already arrived, you may want to consider a few of the best mobile apps and devices for new parents.
First, sleep is precious as a new parent, so don't waste a wink of it worrying about your baby in the next room. Canary Home Security is a complete home security system in one device that will help you rest better knowing that your home, and the loved ones in it, are safe and sound. Over time, Canary learns and adapts to let you know when something out of the ordinary occurs in your home. The device will send intelligent notifications with HD video and audio right to your smartphone – allowing you to take action if something is wrong and have peace of mind when all is well.
With that, if you're in another room making dinner or doing laundry and want to keep a close eye on your little one, the Withings Smart Baby Monitor allows you to be near your baby, even when you're not. Its high definition camera gives you a wide view of your baby's room, and its high quality audio is clear enough to let you know when he or she is crying, breathing and more.
Ty Pier, blogger for Cerebral-Overload and new parent, is in the military and uses the Smart Baby Monitor to stay connected with his child.
"With the monitor, you have so many options to view, talk and comfort your child and partner," Ty said. "Whether I'm at work for the day or I'm hundreds of miles away, I can get a clear view of my family any time I want." This prevents Ty from missing out on important moments.
If you're having a hard time getting your little one to rest, the Baby Soother mobile app is a great way to help your baby sleep by having his or her favorite soothing sounds right at your fingertips. Providing many different low frequency sounds designed to mimic the comfort of the womb environment, as well as lullabies and relaxing sounds, Baby Soother calms your child to help him or her stop crying or fall asleep. You can even record your own noise or song from the application! The app is available for free on Android and iOS.
Finally, with a new baby there's a lot to keep track of. If you're looking for a comprehensive app to record information about diapers, medicines, feedings, check-ups and other important milestones, Baby Connect does it all. Not only will it keep track of your data through graphs, lists and charts, but you can also share your information across many platforms, including social media, email, the Web and more. Your account can always be accessed on the Baby Connect website, allowing you to keep all your information in case of a lost device, or share it with babysitters or relatives. The app is offered on Android, iOS, Windows Phone and on the Web.
Being a new parent can be quite the challenge, but with new technology developing constantly, apps and devices have come to the rescue to make everything a little easier.
Have something to say about tech for parents and babies? Tweet me at @MerrittLBliss to share!
For more Verizon Wireless news, subscribe via RSS feeds in the right rail.