Three Lucky People Win DROID RAZR Maxx at Muncie, IN 4G LTE Event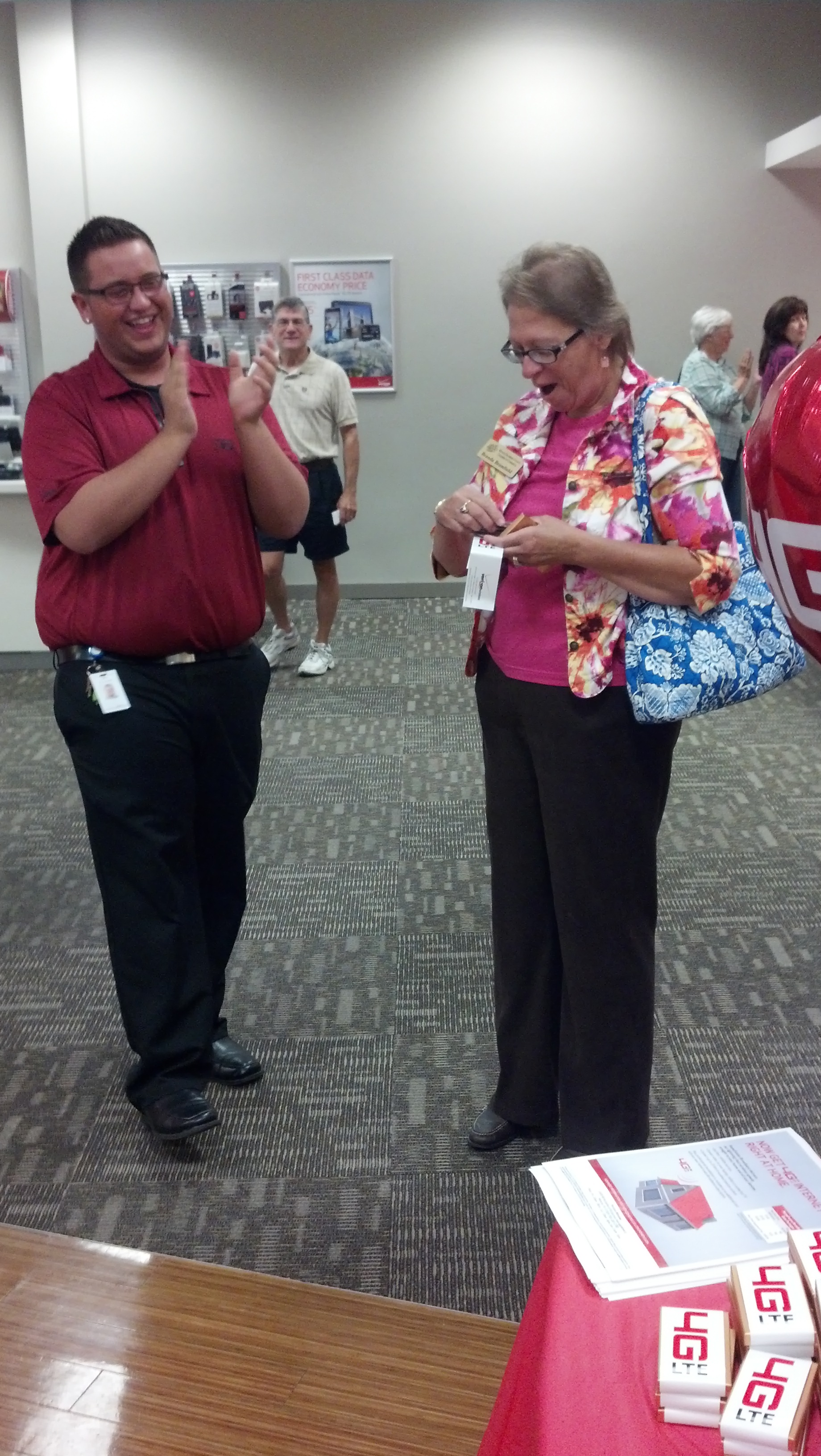 Ever hear a spot on the radio and make a snap decision? One of three Verizon Wireless winners did in Muncie, IN. Now Anthony Dobbs' 27-year-old daughter will be getting a DROID RAZR Maxx for her upcoming birthday.
Dobbs was driving down McGalliard Road when he heard District Manager Ted Wendling on WLBC Radio talking about the nation's fastest network and some fun going on at the local store. Dobbs was one of three winners who picked the golden ticket out of 75 4G LTE candy bars provided to customers as the store opened on Thursday, July 19.
Muncie Mayor Dennis Tyler also dropped in for a bit of the fun. Other winners included Brenda Brumfield, from the local chamber of commerce, and Dan White, an area business owner. All winners were thrilled to try on the latest 4G LTE network speeds from Verizon Wireless!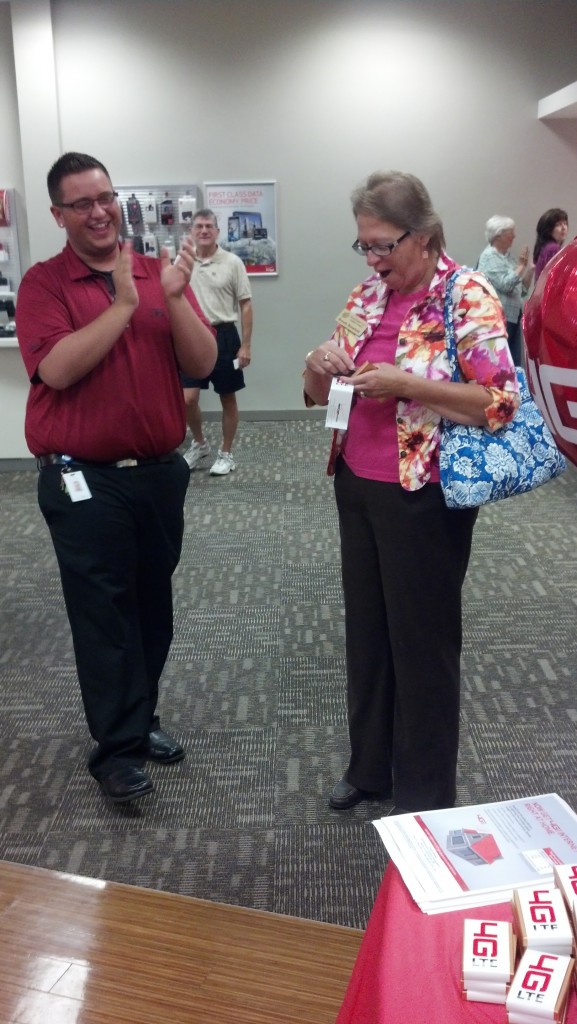 Brenda Brumfield wins a 4G LTE DROID RAZR Maxx as the new network launched in Muncie, IN on July 19.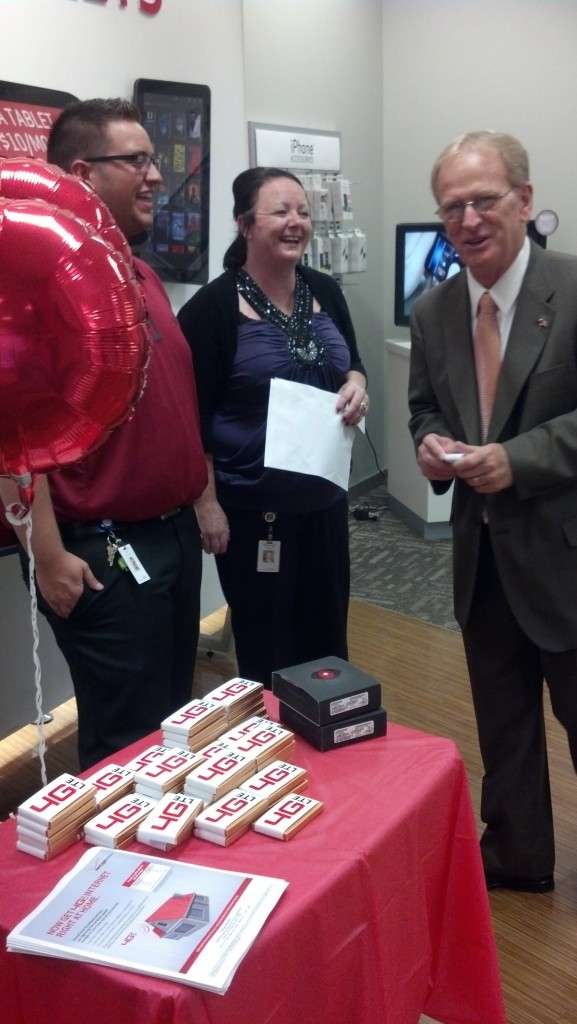 Muncie Mayor Dennis Tyler (right) chats with Verizon Wireless employees in Muncie at the special store event announcing 4G LTE.
For more Verizon Wireless news, subscribe via RSS feeds in the right rail.