Timing is Everything with the Sony SmartWatch in Brainerd, Minnesota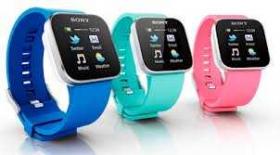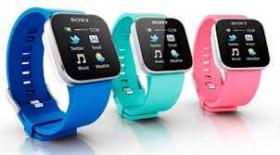 In the age of smartphones, wristwatches have been relegated to the role of fashion accessories. Nice to look at, maybe even a status symbol, but no longer essential to punctuality. It was just a matter of time, so to speak, until wristwatches were reinvented for the smartphone era. Today you can turn to your wrist for Twitter alerts, calendar reminders, even your favorite playlist, all with the SmartWatch.
Phil Seibel of the Brainerd Dispatch (Brainerd, Minnesota) tested the Sony SmartWatch from Verizon Wireless and asks in his Tech Savvy column "what is a SmartWatch supposed to do for you?"
Siebel finds that beneath the glossy hi-tech aesthetics, it really is a watch – and a user friendly, discrete way to access the best your smartphone has to offer. The SmartWatch syncs with Android™ smartphones via Bluetooth and step-by-step prompts help users download the right apps to connect their smartphone data right to their wrists.
His favorite feature? It's subtlety. Instead of pulling out his phone to check the time, social media alerts or email, a quick glance at his wrist lets him determine the urgency of his messages and updates without interrupting his current task.
Read more about Siebel's decision to switch from his traditional wristwatch to a SmartWatch here.
For more Verizon Wireless news, subscribe via RSS feeds in the right rail.