Tech Lovers Gather to Discuss Verizon Innovation in St. Louis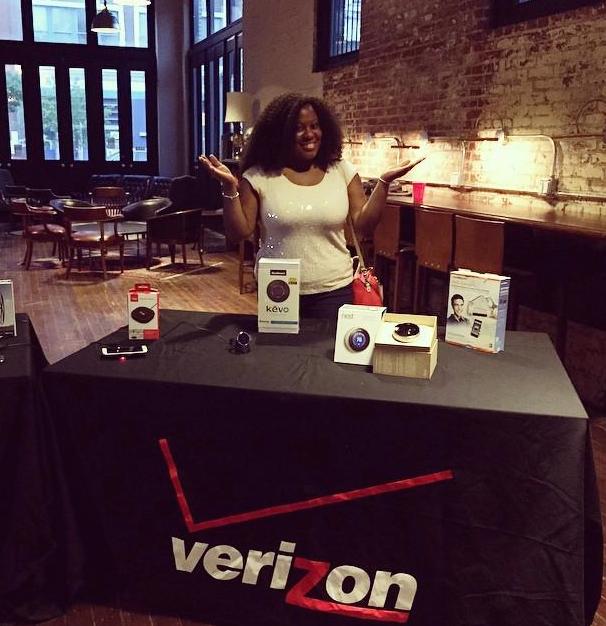 On a warm spring evening in St. Louis, we hosted a small, intimate event for a group of hand-selected tech lovers. The event was a way to give the attendees an exclusive peek into the other side of business that Verizon is involved in – outside of phones, devices and being a top mobile provider.
The event was led by representatives from both Verizon Wireless HQ and the greater St. Louis area. Once guests walked through Lab1500, an entrepreneurial center in the heart of downtown St. Louis, they were welcomed with an interactive table full of the latest technology, including: Parrot Spider Drone, a Verizon Qi Wireless Charging Pad, ADIDAS miCoach Smart Ball and more! Even Verizon HQ employee Andrew Mucci joined the event all the way from New Jersey, via a VGo robot that was running on Verizon's 4G LTE network.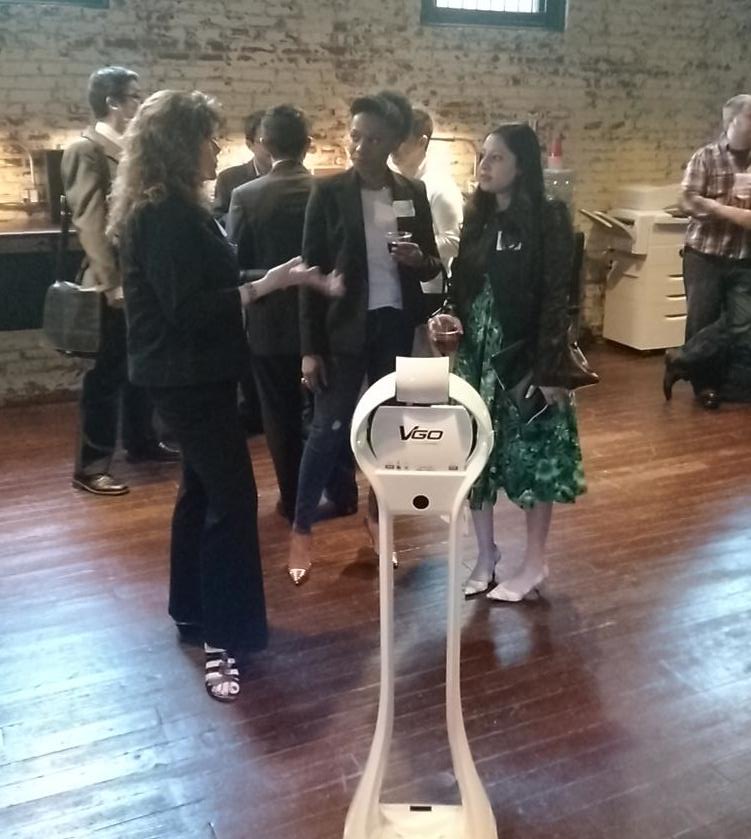 "I think it's great that Verizon invests in the community here in St. Louis with social events like this one," said Kevin Harvell, owner and editor in chief of STLTechTalk.com and The Tech Informist, and one of the event's attendees. "I was excited to come down to hear about another facet of Verizon that I don't regularly see being immersed in the world of tech. I also couldn't wait to get my hands on some new technology."
After some mingling over hors d'oeuvres and tech, the group moved into a classroom-type setting to further discuss our innovation. Presenters included Michael Gandy, Associate Director of Business Sales in Missouri and Southern Illinois; Jennifer Leeder, Director of Data Solutions; Shawn Fields, Retail Manager and Albert Aydin, HQ device specialist.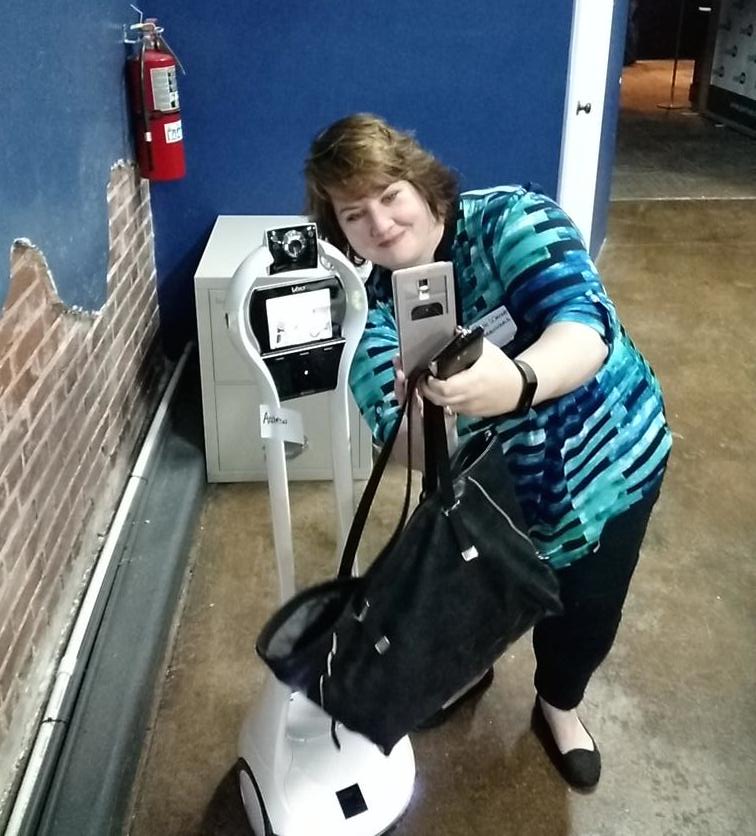 The presenters discussed various topics of Verizon innovation, including network, device, community, business, retail and product/service innovation. Here are some noteworthy takeaways from some of the attendees themselves:
"Even though I've been a Verizon customer for three years and I've been working with them as an ambassador for five years, I learned a lot of new things at the innovation event!" said Robyn Wright, blogger at Robyn's Online World. "Did you know that Verizon has a network cave in Missouri where all their emergency equipment is located? Within three hours, the Verizon critical response team can be on the ground to help communities anywhere in Missouri in the case of an emergency. It's things like this that keep me working with Verizon – I'm always in awe at what they accomplish year after year."
Thank you to everyone who attended the Verizon St. Louis Innovation event! We hope you enjoyed it as much as we enjoyed hosting it!
For more Verizon Wireless news, subscribe via RSS feeds in the right rail.