Transformation Tuesday: Small Business Berry Coffee Co. Goes Paperless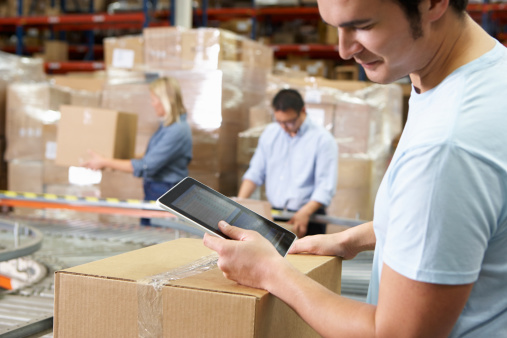 Berry Coffee Company is a family-owned small business located in Eden Prairie, MN. In 2015, the company is celebrating 40 years of delivering coffee and other hospitality products and equipment to companies and hotels throughout the Midwest.
To mark this milestone, the company evaluated its legacy business practices and explored potential improvements that would take it into the future. One of the key changes implemented: streamlining the delivery process by going paperless with Verizon Wireless.
A Dated and Time-Consuming Process
Berry Coffee's manual process was labor-intensive and dated. Each day's delivery schedules were printed and organized into binders for every driver, which was done a day in advance. At the site, drivers completed manual delivery forms, including calculating the totals and sales tax, leaving room for human error.
And the process didn't end there. Data from invoices would then be entered into the computer the following day, creating a third touch point for each delivery.
"We had to work a day ahead and a day after," said Joey Brehm, account executive at Berry Coffee Co. "Needless to say, it was time-consuming and ineffective."
The Transformation
When Berry Coffee first explored paperless options, they found only big, expensive commercial-grade tablets that didn't fit their needs or budget. With the release of new consumer-grade tablets, like the Samsung Galaxy, and software from RouteStar, paperless finally became an option for this small business. After weighing the available network options to support their new tablets, Berry Coffee selected Verizon Wireless based on trust and reliability.
"Verizon offered the best plan, and since we had used them before, we knew we could trust them," Brehm said. "When our drivers travel to rural areas outside towns like Brainerd and Fargo, we need to know they will always have service, and Verizon's 4G LTE network connection has always been reliable for us."
Accurate and Efficient
Berry Coffee's delivery process is now efficient, accurate and done in real-time since they switched to tablets.
"Orders are now preloaded into our tablets, which makes the morning a lot easier," driver Jeff Schultz, said.
At the drop-off, businesses can sign for their orders directly on the tablet, with the option of getting a receipt automatically by email. All post-processing has been eliminated, as the driver's tablet syncs seamlessly with Berry Coffee's records at headquarters.
"The time and effort saved has been incredible," Joey said. "It not only saves time for our team, but has also cut down printing and paper costs by an estimated 80%."
With these simple processes, enabled by new, accessible technology and a reliable network partner, small companies like Berry Coffee are now poised for success. We went to the Berry Coffee Headquarters and jumped in the truck with a driver to see the process in action. From the loading dock to the final signature, we captured the best of this business transformation.
For more Verizon Wireless news, subscribe via RSS feeds in the right rail.