Travel Apps for Planning Spring Break 2013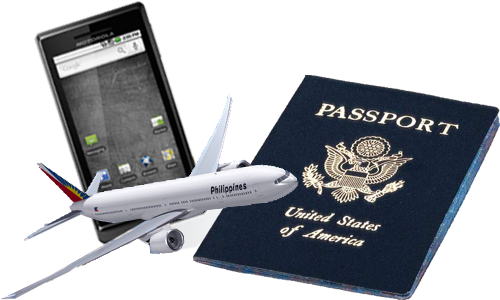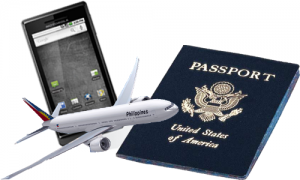 Winter's cold weather has many of us daydreaming about warm, sunny and exciting travel destinations. In fact, more Americans than ever will be hitting the road in 2013 in search of that perfect getaway. According to MarketWatch, the number of trips taken by Americans is expected to hit an all-time high this year. Based upon predictions by the U.S. Travel Association, leisure travel is expected to grow 1.3% in 2013, as Americans take almost 1.6 million trips that range more than 50 miles from home or include a one night stay.
Instead of going through a travel agent or booking by phone, mobile technology can quickly turn vacation daydreams into reality with the touch of a finger. For our smartphone and tablet users, quick and easy access to travel apps can make planning a trip simple, organized and efficient.
TripIt, free on Android and Apple devices, provides a centralized site via email where you can forward all hotel, airline, car rental and restaurant reservations. From there, TripIt will organize your itineraries and travel documents in one convenient place. TripIt's organized itineraries can be accessed anywhere – even without Internet connection. You can keep separate itineraries for each vacation, which is especially helpful for frequent travelers.
Another great app, free on Apple and Android, is HotelTonight. This app allows users to book same-day hotel rooms for up to 70 percent off, directly from their mobile devices. Even better, the app is supported in cities worldwide, with new cities being added every month.
Lastly, for those who still haven't decided where they want to go, is AMAZING Vacation Destinations, $0.99 on Apple devices. This app allows you to tag your favorite and desired vacation destinations, dividing potential locales into seven different categories to help you navigate your dream and must-see travel spots. AMAZING allows users to create to-do list(s) of places to visit — your personal travel "bucket list." In addition, the apps' "Most Popular" and "Pick of the Moment" tools help you find user-recommended destinations.
Spring Break is fast approaching and there's no time to lose. With these and potentially other travel apps, we feel confident smartphone users can be well on their way to sun and surf, or wherever they imagine that dream vacation destination to be.
For more Verizon Wireless news, subscribe via RSS feeds in the right rail.