Guest Post: Two Runners Using Tech To Train for a Marathon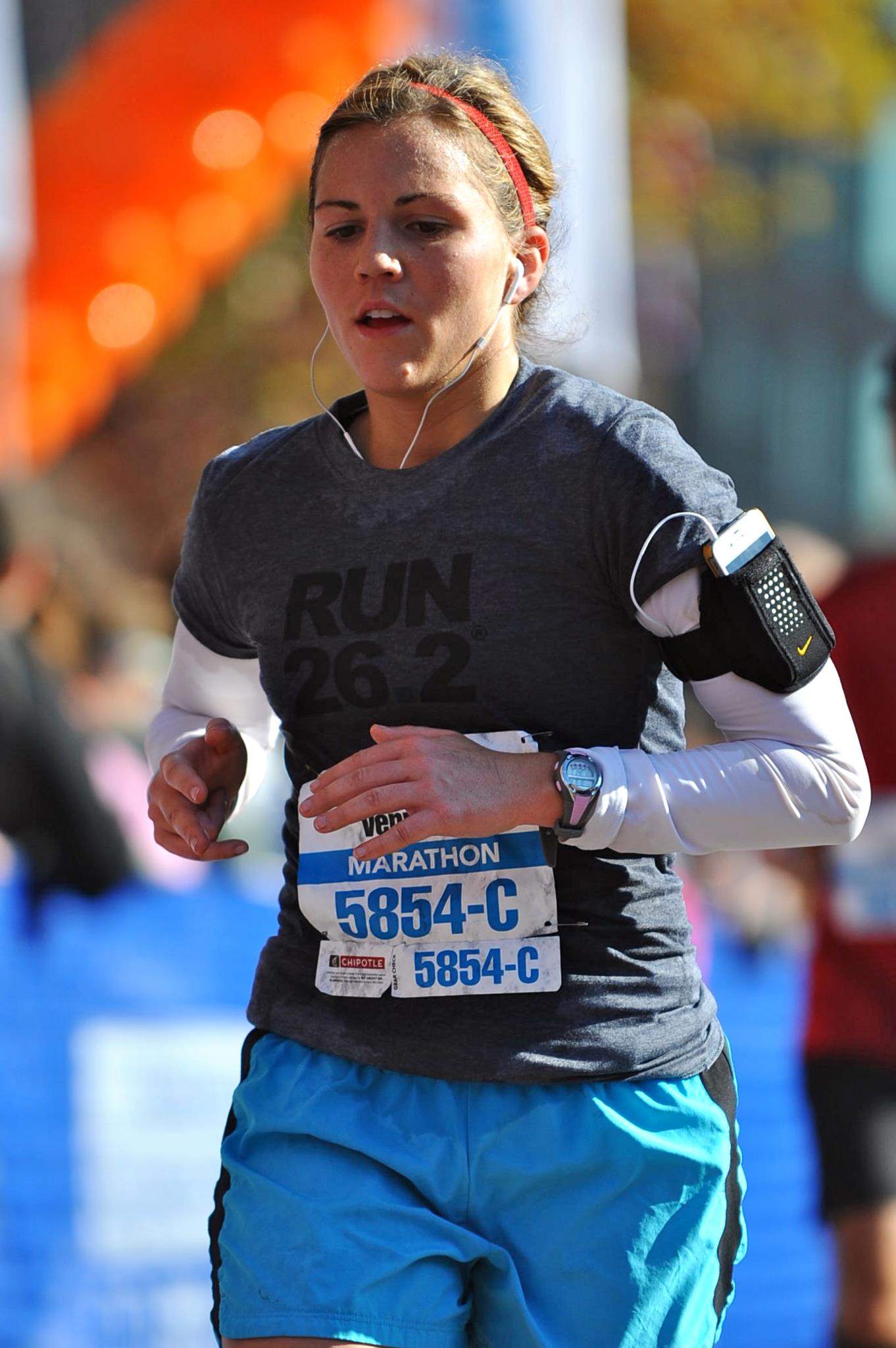 When I ran my first marathon in 2007, I did everything wrong. I started out too quickly. I ate too much while carbo-loading. I didn't fuel along the way. After hitting the wall at mile 18 and finishing well above my goal time, I said I'd never run a marathon again.
But here's the (wonderful) thing about running: There's always another race to be run, and, with the right tools, you can always improve to hit – or surpass – your goals. And I did.
Instead of relying on myself to train for a marathon, I signed up for an online training program called Run Coach. The program creates a personalized training plan with suggested paces (based off recent race times) for speed workouts, long runs and cross training. Run Coach comes with a companion app so I can look through the day's or week's workouts on the go.
Since some of the Run Coach speed workouts are a little more involved – 1.25 mile warm-up, six .25 mile sprints, one-minute jog between and 1.25-mile cool down, for example – I use RunKeeper's workout tool. I've created and saved dozens of custom workouts with Run Coach's suggested distances and times to guide my outdoor speed workouts.
In addition to improving my pace, I fine-tuned my carbo-loading habits for optimal race-day performance using the B.I. Rapoport Endurance Calculator, which also has a companion app for Android. It calculates how many carbohydrates to eat before a race based on height, weight, heart rate and target marathon time. I then monitor my carbohydrate intake with the Livestrong app.
After adjusting my training tools, I successfully surpassed my marathon goals. On marathon number two, I shaved off 20 minutes. For marathon three, I shaved off an additional three minutes to qualify for Boston – my goal from the start. But the road doesn't end on Boylston Street. There's always a bigger goal to achieve, a new race on the horizon – and for me, that race is May 25.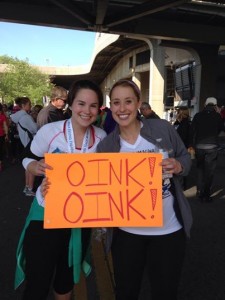 While Stephanie's story is that of an experienced and dedicated runner, mine is more of an I'm-just-testing-out-the-waters-and-don't-you-dare-call-me-a-runner. I grew up playing soccer and running was something you did as punishment and certainly not for enjoyment.
But with a little arm twisting from my dear friend Krissi, I began training for my first half marathon this January. Fast forward five months, and I ran my first half marathon just a few days ago in one of Cincinnati's finest races, The Flying Pig Marathon.
Now I was a newbie when it came to planning out runs and tracking my time, but Krissi introduced me to MapMyRun, a website with a companion app that shows you popular running trails for your area, lets you create your own run and tracks your speed and distance. Even better, the app is available for iPhone, Android and Windows phone users. I would create a new run based on the mileage I was supposed to hit that day, slip my phone in my arm band, power up Pandora and follow the trail I had laid out. Each week I received an email from MapMyRun summarizing all my efforts for the week and encouraging me to keep at it.
Will I run another half marathon? Most likely. For me, it was a fun but challenging experience, and I'll keep using my Nokia Lumia Icon to power my music and track my runs.
Disclosure: Stephanie Vermillion and Chris Hoffman work with the Verizon Wireless Midwest PR team. They practice what they preach by using the latest tech tools for running.