Verizon 4G LTE Jetpack MiFi: Perfect Tool For On-the-Go Small Business Owners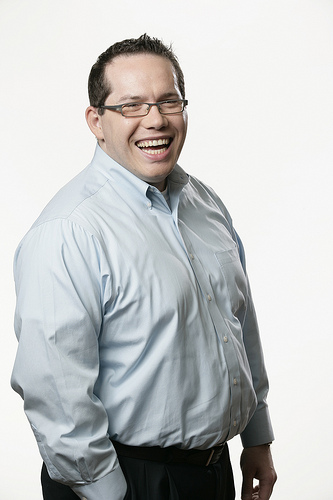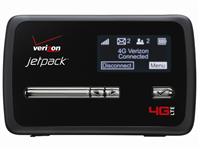 This is a guest post from Phil Gerbyshak.
I've been testing the Verizon Jetpack 4G LTE MiFi device for a few weeks, and I absolutely love it. I've taken it with me to Chicago, to Colorado Springs and all around the state of Wisconsin, and I'm hooked for a number of reasons. I'll share four of my favorites.
First – I can easily share it with other business owners. At a conference I attended, the on-premise wireless was shaky, at best. Speeds were terrible, and I often got timed out. Not to mention everyone was trying to use Twitter, thus causing some contention there. Enter my 4G LTE MiFi device. I booted it up, and I made fast friends with the others at my table because I shared the connection with the other three folks I met.
Second – I can easily use multiple devices. I have a laptop, an iPad and an iPhone, and when I'm traveling, I often need them all on, for a variety of reasons. It's as simple as turning on the device, logging into the MiFi device and off I go.
Third – It's fast. I mean FAST! 4G LTE speeds truly rock, even when sharing with others or other devices. After using a 3G device, I was expecting to wait when connecting and then wait a lot when I shared the connection. There was no lag and barely a noticeable change when sharing. Granted I didn't test it, and I didn't do any movie downloads, but that's not my business. My business didn't skip a beat on my device. I could write articles, download e-mail, surf the Web, watch a video on a news site and back up anything I downloaded with my Dropbox account. Awesome!
Fourth – It's tiny. The device fits in my pocket. Truly, the cord is almost larger than the device. I can take it with me and go, and it takes up almost no room.
And that brings me to my one enhancement request: I wish the charger was smaller, still had the same quickness to charge the device and somehow connected to the device so I don't have to search for either one.
All in all, this is a perfect device for any on-the-go small business owner. The speed, simplicity and size are perfect for folks just like me who travel around working with their clients and who partner with other small business owners who may or may not have portable Internet.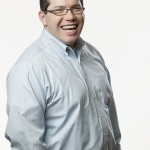 Phil Gerbyshak owns Make It Great! Institute based in Milwaukee, WI and works with organizations to help them connect to their customers and to the ideas they need to grow their business. Connect with Phil on Twitter or on his website.
Want a sample of Phil in action? Visit http://philspeaks.com for a video sample.
For more Verizon Wireless news, subscribe via RSS feeds in the right rail.