Verizon to Boost Chicago 4G LTE Network With Small Cells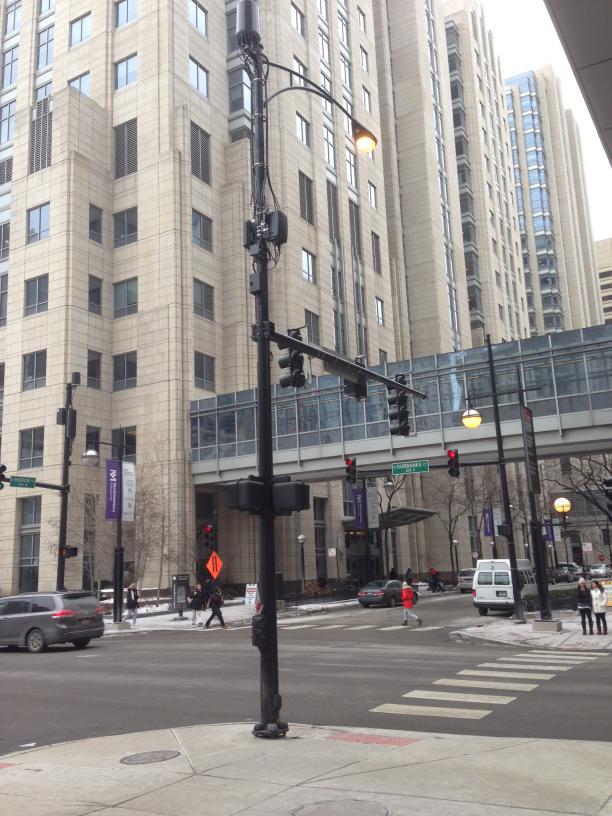 Verizon has continually won awards for its network performance in Chicago, including the most recent Rootmetrics Root Score award for Overall Network Performance. This is a feat that doesn't just happen overnight, but is the result of targeted and highly localized research, millions of dollars of investment and the addition of a lot of network equipment.
We recently announced we will more than double the current number of small cells (134) in the city of Chicago over the next two years. This will effectively expand capacity in high-traffic areas of downtown. Additionally, Verizon recently completed in-building DASs (Distributed Antenna System) at Willis Tower, the Thompson Center, Navy Pier and McCormick Place, among others.
This strategy seeks to stay ahead of consumer demands for data, as more business and personal interaction happens via mobile devices.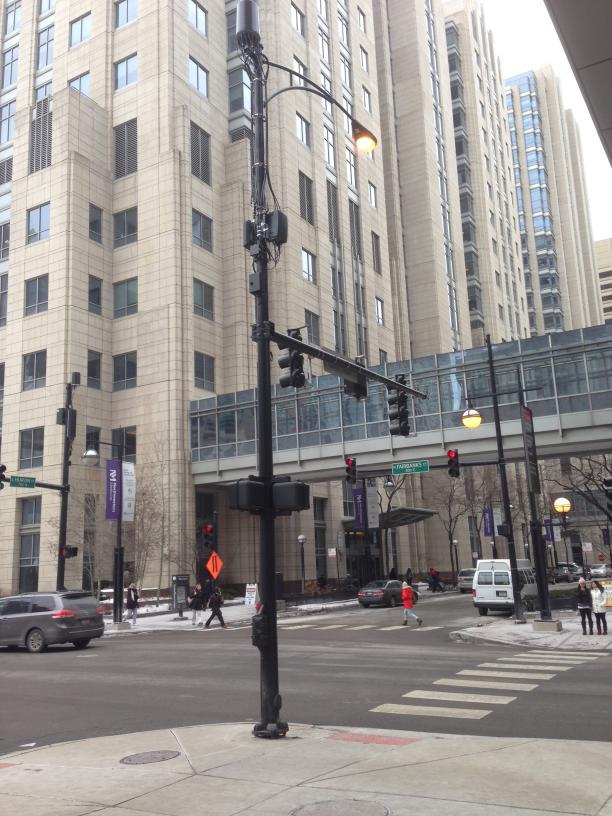 A small cell is integrated into an existing traffic light in Chicago.
Unlike large macro cell sites, which cover a broader geography, small cells can provide an important network capacity boost in a dense urban environment. In Chicago, they can be found on existing infrastructure, such as light poles, traffic lights and power poles. They are strategically positioned within Verizon's existing network coverage area to add additional 4G LTE capacity where it's needed – in high traffic areas.
For more Verizon Wireless news, subscribe via RSS feeds in the right rail.