Verizon Champions Innovative STEM Programs in 5 Underserved New York City Schools
Verizon Champions Innovative STEM Programs in 5 Underserved New York City Schools
$100,000 in Verizon Innovate Learning Grants to Help Schools Stimulate Students' Interest in Tech Fields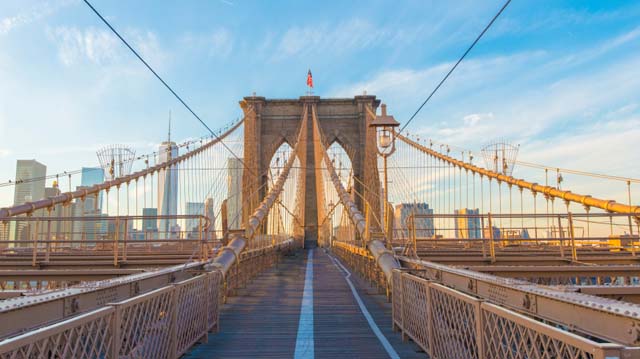 NEW YORK – Five New York City schools have been awarded a total of $100,000 to improve student achievement in science, technology, engineering and math through the Verizon Innovate Learning Grants program. 
They are among 80 schools across the country selected to each receive a $20,000 grant as part of Verizon's investment to stimulate student interest and achievement in STEM.
The New York City grant recipients are: Concourse Village Elementary School in the Bronx; P.S/I.S. 30 Mary White Ovington School in Brooklyn; The Esperanza Preparatory Academy, and The Renaissance Charter High School, both in Manhattan; and Energy Tech High School in Long Island City, Queens. 
Eligible to apply for a Verizon Innovate Learning Grant were elementary, middle and high schools in all 50 states (plus the U.S. territories) in which at least 70 percent of students qualify for free or reduced-price lunch.
"We created this program to support the integration of innovative STEM initiatives in underserved schools across the country, and we are pleased to recognize the schools that have been chosen to receive the award," said Leecia Eve, Verizon vice president for state government affairs in New York, Connecticut and New Jersey. "The proposals submitted by these schools exemplify the types of initiatives that will provide exposure to students around STEM fields, and also offer students hands-on, project-based learning opportunities that will help increase their interest and achievement in STEM."
The significant demand for STEM-educated workers has been well documented in recent years, and a 2014 report found that the STEM job market is even larger than had been reported previously. 
The Verizon Innovate Learning Grants program is part of Verizon's commitment to the Obama administration's ConnectED initiative, under which Verizon is providing up to $100 million in cash and in-kind contributions to drive student achievement, especially in STEM subjects.
About the Verizon Foundation
The Verizon Foundation is focused on accelerating social change by using the company's innovative technology to help solve pressing problems in education, healthcare and energy management. Since 2000, the Verizon Foundation has invested more than half a billion dollars to improve the communities where Verizon employees work and live. Verizon's employees are generous with their donations and their time, having logged more than 6.8 million hours of service to make a positive difference in their communities. For more information about Verizon's philanthropic work, visit www.verizon.com/about/responsibility/; or for regular updates, visit the Foundation on Facebook (www.facebook.com/verizonfoundation) and Twitter (www.twitter.com/verizongiving).