Verizon Connects Chicago Bears' Corey Wootton With High Schoolers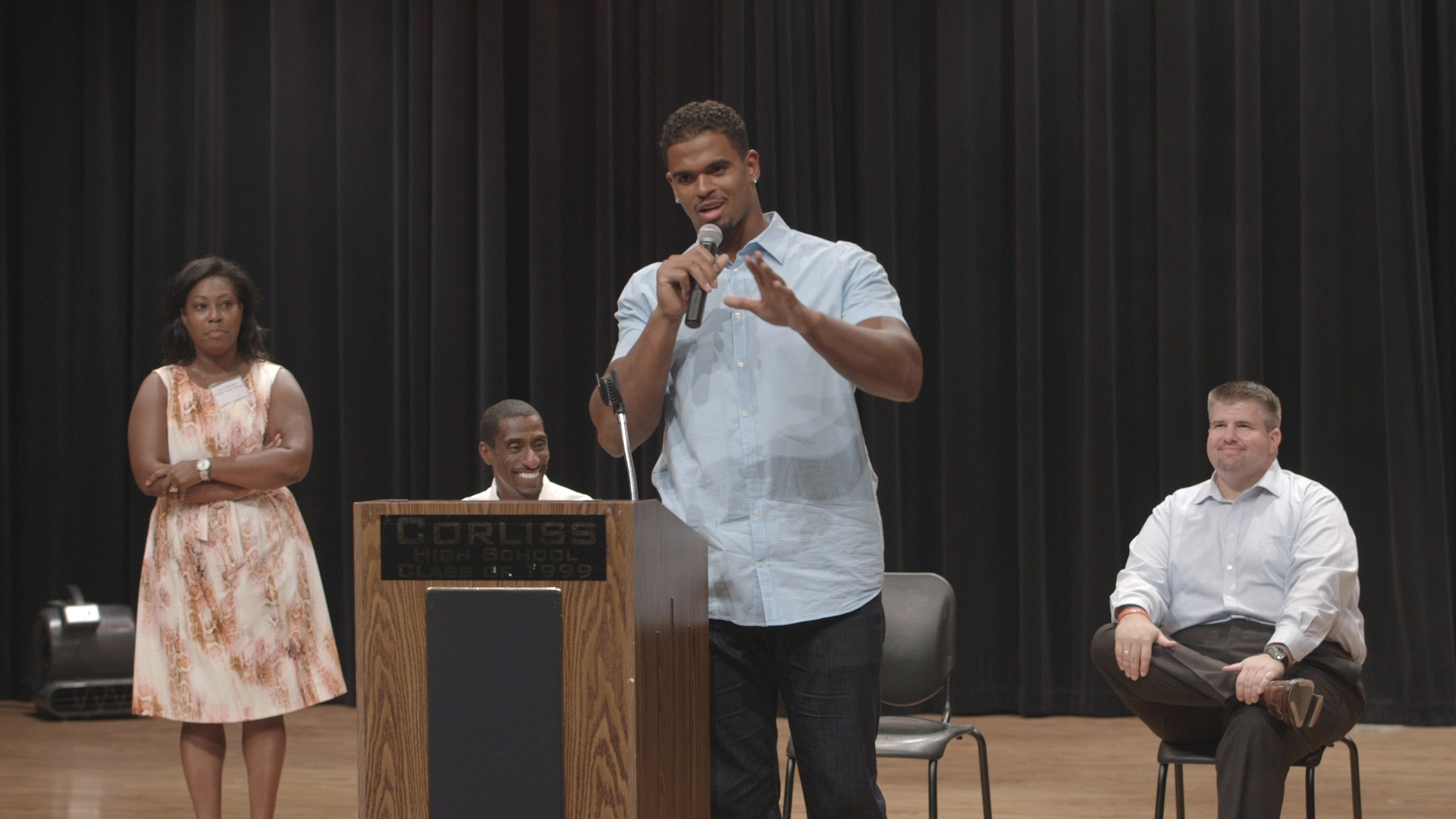 To help the students at Corliss High School on Chicago's south side get things started out on the right foot, we brought in a special guest to share a motivating message. Earlier this month, freshman and sophomore students received a visit from Chicago Bears defensive end Corey Wootton, who talked with students about the importance of staying in school.
Corliss High School is one of five Early College STEM Schools (ECSS) available in the Chicago Public School system. The schools focus on the skills graduates need in the 21st Century workforce. Each school in the program has a corporate partner that supports curriculum development to help match skills to career opportunities, as well as provide mentors to students. Verizon paired with Corliss High School in 2012.
"Verizon Wireless is committed to working with the students at Corliss High School to ensure they have a clear path for success," said Mike McMahon, director, Illinois/Wisconsin Verizon Wireless. "We were able to tap into our partnership with the NFL to bring Corey to Corliss High School to speak with the students and get them excited about another great year."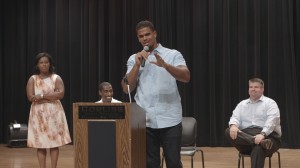 A graduate of Northwestern University, Corey puts a high value on the importance of education. He shared with students how he went from high school in New Jersey to college and then to the NFL. He left students with one final piece of advice: "Stay in school, stay out of trouble and really take advantage of the mentorship program with Verizon."
The school, now in its second year offering the STEM program, rolled out the red carpet for Corey in appreciation of his time. Students from the school's culinary program made danishes and mini quiche, and many students wore their Bears gear.
"We were thrilled to have Corey visit our school to have a conversation with our students," said Leonard Harris, Corliss High School. "Students can never have too many positive role models. Corey is a great example of an individual who works hard on the football field, but also is dedicated to working hard in the community."
For more Verizon Wireless news, subscribe via RSS feeds in the right rail.