Verizon Expands HIPAA-Enabled Footprint, Portfolio of Data Center and Cloud Services
Verizon Expands HIPAA-Enabled Footprint, Portfolio of Data Center and Cloud Services
Verizon Healthcare Exec Rich Black Explains the Significance to Healthcare Organizations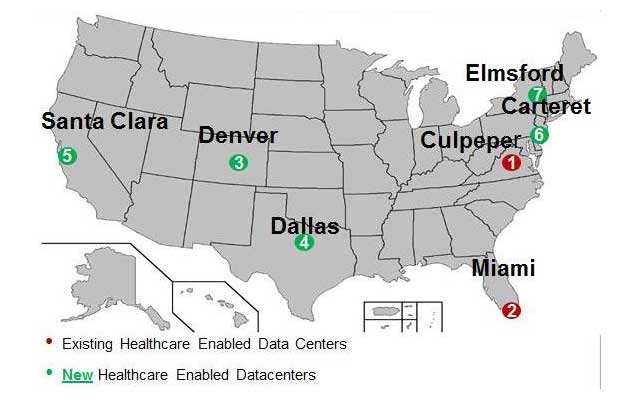 BASKING RIDGE, N.J. – To help enable the healthcare industry to meet the federal Health Insurance Portability and Accountability Act requirements for safeguarding electronic protected health information, Verizon is expanding its Healthcare Enabled Services to five additional data centers and offering a broader range of cloud and data center infrastructure services.
To read the full announcement, visit http://www.verizonenterprise.com/news/2014/05/healthcare-enabled-services-expanded-hipaa.
Verizon Enterprise Solutions creates global connections that generate growth, drive business innovation and move society forward. With industry-specific solutions and a full range of global wholesale offerings provided over the company's secure mobility, cloud, strategic networking and advanced communications platforms, Verizon Enterprise Solutions helps open new opportunities around the world for innovation, investment and business transformation. 
Verizon Communications Inc. (NYSE, Nasdaq: VZ), headquartered in New York, is a global leader in delivering broadband and other wireless and wireline communications services to consumer, business, government and wholesale customers. Verizon Wireless operates America's most reliable wireless network, with more than 103 million retail connections nationwide. Verizon also provides converged communications, information and entertainment services over America's most advanced fiber-optic network, and delivers integrated business solutions to customers in more than 150 countries. A Dow 30 company with more than $120 billion in 2013 revenues, Verizon employs a diverse workforce of 176,900. For more information, visit www.verizon.com.
####