Verizon Foundation Helps Mobile Healthcare Program Assist Patients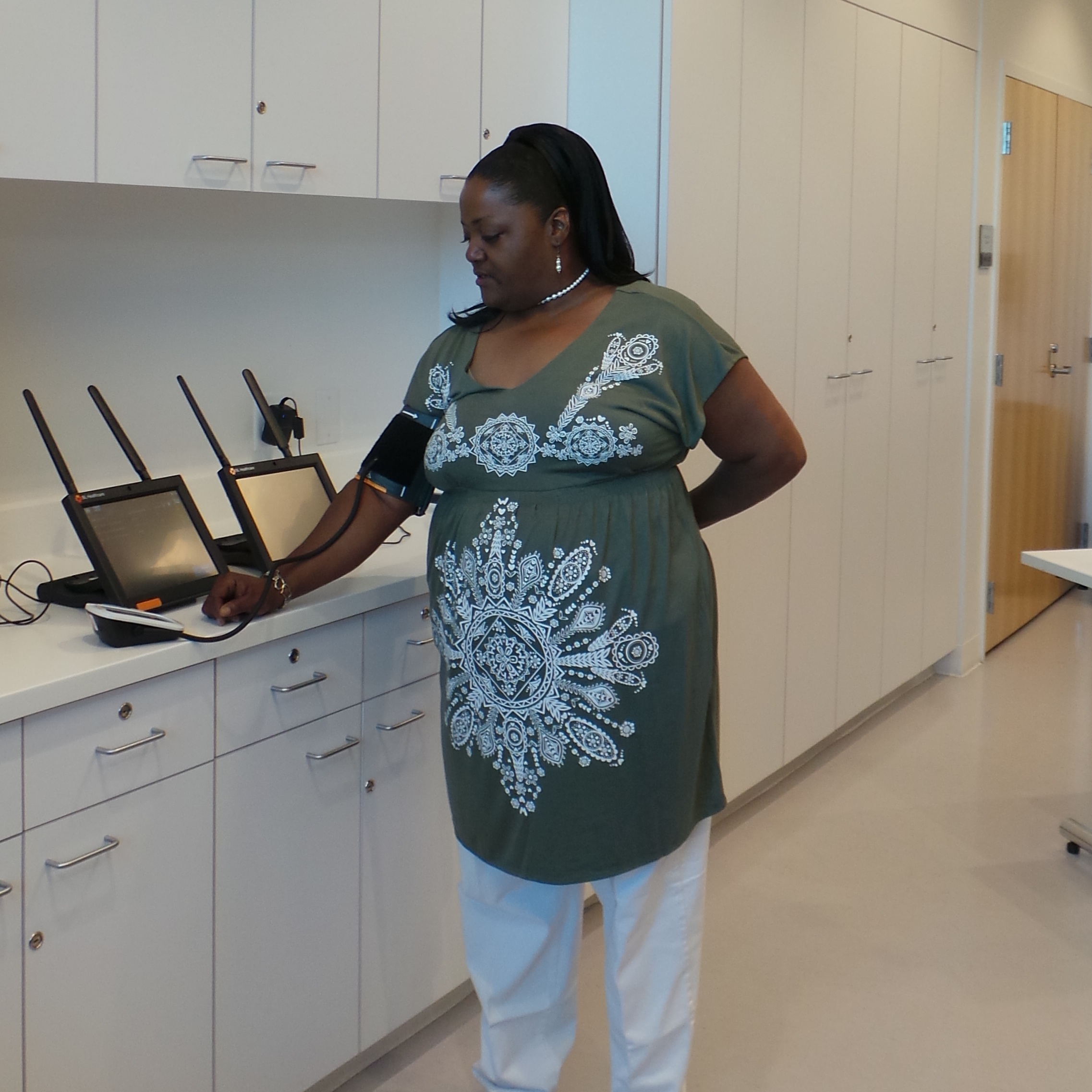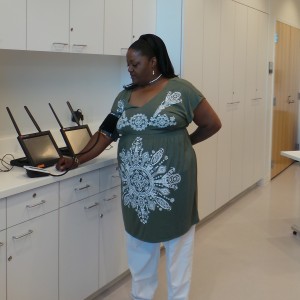 Sharon, a patient in the Mobile Healthcare Program, demonstrates the process she uses at home to monitor her vital signs.
The Cleveland Clinic's Stephanie Tubbs Jones Health Center was recently awarded a $75,000 grant from the Verizon Foundation through its Innovative Healthcare Initiative to help diabetic and chronic kidney disease patients manage and improve their healthcare through its Mobile Healthcare Program.
Verizon representatives attended an event at the health center last week where Clinic officials and several patients participating in pilot program demonstrated how wireless technology is putting patients in the driver's seat in managing their health.
The Mobile Healthcare Program employs tablets that provide home monitoring support with a wide range of interactive healthcare activities including the monitoring and reporting of vital sign results, health status and symptom assessment, healthcare-related messaging and reminders, video-based health education and conferencing with physicians. This program also provides a dedicated means for private and secure interaction with a patient's healthcare provider.
The goal behind the Mobile Healthcare Program is to use the power of technology to improve the quality of healthcare, remove any barriers to accessing care and improve outcomes for patients, like those at Cleveland Clinic Stephanie Tubbs Jones Health Center, who can experience the ease of monitoring their chronic conditions remotely through the Verizon 4G LTE network. A total of 30 patients are expected to go through the pilot program, which will run through June 2014.
For more Verizon Wireless news, subscribe via RSS feeds in the right rail.