Verizon HomeFusion Powers Speech Therapist to Help Students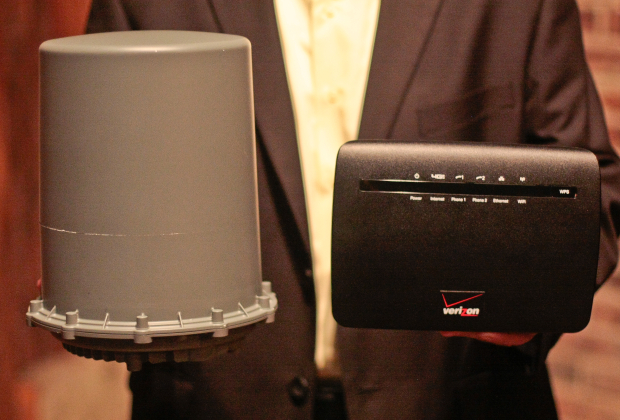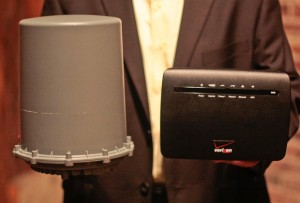 The benefits of Verizon's 4G LTE are well known: faster speeds, reduced latency and better in-building penetration. For some, this means downloading movies in minutes and songs in seconds to their smartphones or tablets. For others, it's an essential service to power their businesses.
To Tracy Sippl, a speech and language pathologist based in rural Seymour, WI, it's just that – her key to business success. Tracy works for a company that provides speech therapy to students in underserved areas via video streaming on the Internet. A reliable connection is crucial to her job.
For those in major cities, this is no problem. But those in more rural areas know, sometimes it's not as easy as it sounds.
"We are at the end of our phone provider's DSL line and don't get the speeds needed for me to video conference," shared Sippl. "We looked into different options and Verizon's HomeFusion was the perfect fit."
HomeFusion is a service from Verizon that offers a reliable alternative for residential broadband in areas with limited broadband choices. Using a small antenna on a rooftop, it harnesses the power of 4G LTE and brings it into the home.
For Sippl, HomeFusion offers the fast speeds she needs for video conferencing, and flexible data packages to best fit her needs. Most importantly, it allows her to do what she does best, help students.
"Research shows, therapy sessions that would normally take 60-minutes on-site can be accomplished in 30-minutes from a remote location," said Sippl. "Students are naturally comfortable using technology and require a much shorter warm-up period so that therapy can begin almost immediately."
Tracy spends six hours a day, three days a week assisting students with their speech impediments. Thanks to Verizon HomeFusion, she doesn't spend time worrying about her Internet connection, she can focus on what really matters: her students.
For more Verizon Wireless news, subscribe via RSS feeds in the right rail.