HopeLine Grant Funds New Playground at YWCA Charleston Hope House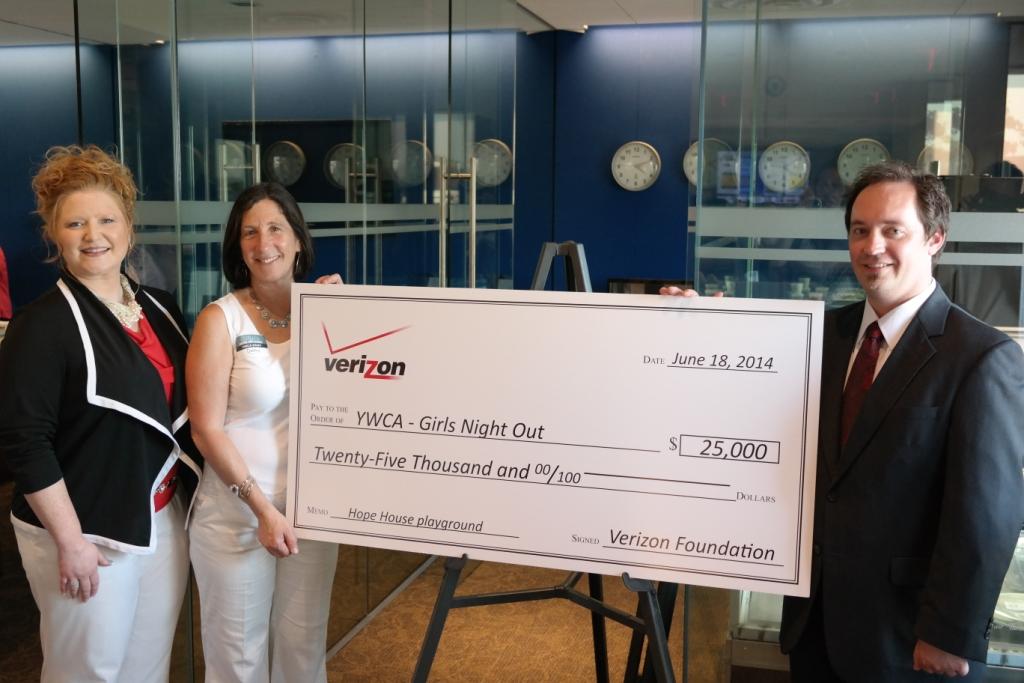 Next summer, West Virginia's youngest victims of domestic violence will have a new place to find comfort and have fun. We are funding a new playground and gazebo at the YWCA Charleston's domestic violence shelter, Hope House.
Through our HopeLine program, Verizon awarded a $25,000 grant to YWCA Charleston on June 18, 2014. The new playground and gazebo will provide female victims and their children with a secure environment for relaxation, socialization and healing.
"Having a safe place to play is a great coping method for children—they get to just be kids," said Debby Weinstein, executive director of YWCA Charleston. "This is more than a gift of a playground—it's a gift of fresh air and sunshine, and it will bring joy to the children we shelter. We are so grateful to Verizon for this grant."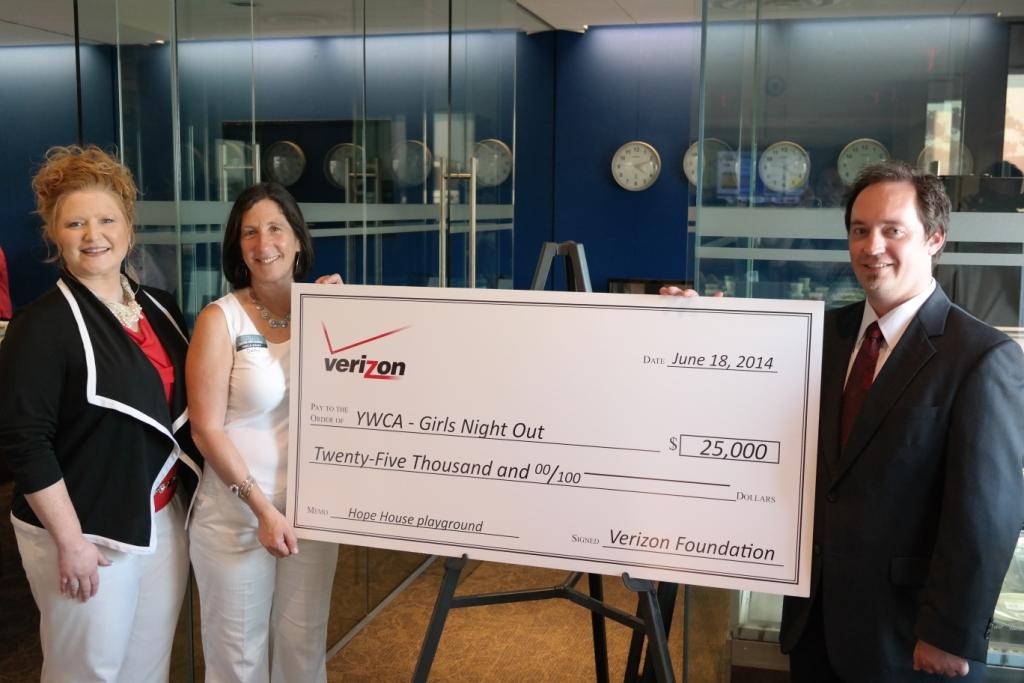 Nationwide, an estimated 1.3 million women are victims of domestic violence every year, and the problem extends throughout West Virginia. According to the Charleston Daily Mail:
In West Virginia, nearly 15,000 domestic violence cases were filed in family courts in 2010.
More than a third of homicides in West Virginia are related to domestic violence.
More than two-thirds of women murdered in West Virginia are killed by a family or household member.
We made the grant in support of Girls Night Out on August 2, 2014 in Charleston, WV. This annual gathering of more than 1,000 women raises funds to support the YWCA Resolve Family Abuse program and to date has raised more than $1 million for the program. Last year alone, YWCA Resolve served 2,839 individuals and provided approximately 3,000 shelter nights, 6,000 meals to victims and their children and 10,000 hours of case management and advocacy.
In addition to the Hope House domestic violence shelter, YWCA Charleston offers an array of services to local residents facing difficult circumstances. The organization takes a comprehensive approach to helping individuals achieve long-term self-sufficiency. From crisis intervention to case management, counseling, substance abuse treatment and education-readiness and job training programs, YWCA Charleston assists in building productive, independent lives, including:
To learn about all of YWCA Charleston's offerings, visit www.ywcacharleston.org.
Since 2001, Verizon's HopeLine program has helped victims of domestic violence through cash grants, phone collections and the HopeLine App, which offers on-the-go help and donation opportunities. To learn more about what you can do to help victims of domestic violence, visit Verizon's HopeLine site.
For more Verizon Wireless news, subscribe via RSS feeds in the right rail.