Verizon Hosts Emerging Tech Tour Showcasing Mobile M2M Solutions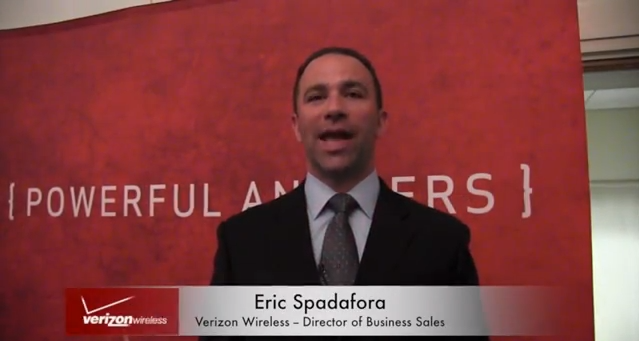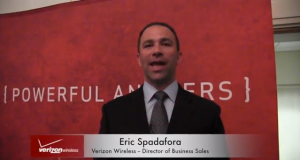 Looking back at the past 10 years, it's pretty amazing to think about how far technology has come in such a short period of time. We live in a 'smart society,' where consumers and corporations, alike, are adopting mobile technology at an unprecedented rate. As wireless technology continues to evolve, it's our responsibility as a company to educate businesses and consumers on how they can leverage it to enhance their ability to interact with the world around them.
Verizon recently hosted an Emerging Technology Tour in Plymouth, Michigan, where we invited business professionals from various industries to learn more about the broad applications of mobile technology and how machine-to-machine (M2M) solutions can help improve productivity and profitability from an operational standpoint.
"As more businesses begin to utilize mobile devices, such as smartphones and tablets, it's our goal to help them determine what platform is right for their company," said Eric Spadafora, Verizon's director of business sales for Michigan, Indiana and Kentucky.
To help businesses learn more about the operational opportunities mobile devices provide, Verizon brought representatives from the four major smartphone providers (Android, Apple, BlackBerry and Windows) to speak one-on-one with event attendees.
The event also showcased presentations and demonstrations of M2M technology developed by some of Verizon's Michigan-based solution providers:
Maximus Security, based in St. Clair, showcased how its mobile IP surveillance towers, complete with two-way communication and real-time video streaming, can be remotely controlled by those in the construction, law enforcement, property management and agriculture industries to maximize security efforts.
Real Green Systems, a software and marketing company for the service industry, located in Walled Lake, demonstrated how their high-tech mobile app and tablets can be used in conjunction by service companies to schedule routes, track job statuses, improve customer service and internal communication and reduce the time it takes to process paperwork.
Farmington Hills-based Illuminating Concepts has developed Intellistreets, a wireless intelligent streetlight complete with a sound system, emergency audio and visual notification, digital signage and two-way communication capabilities. Primarily used for event management and sustainability purposes by municipalities, campuses and entertainment venues, the product can be remotely controlled through a web-based application. It significantly conserves energy and reduces carbon emissions through its control system.
Kennedy Industries, a company based in New Hudson, has experienced tremendous growth in the municipal, industrial and commercial marketplace providing customers a custom SCADA solution to remotely monitor their equipment 24/7.
Verizon is committed to ensuring our customers are equipped with the most up-to-date technology and understand how to leverage its potential. If you were unable to attend this high-tech event full of a variety of mobile M2M solutions, check out the below clip for an inside peek at some of the wireless technology that was showcased.
For more Verizon Wireless news, subscribe via RSS feeds in the right rail.