Verizon Improves Service at Ohio Stadium in Time For Home Opener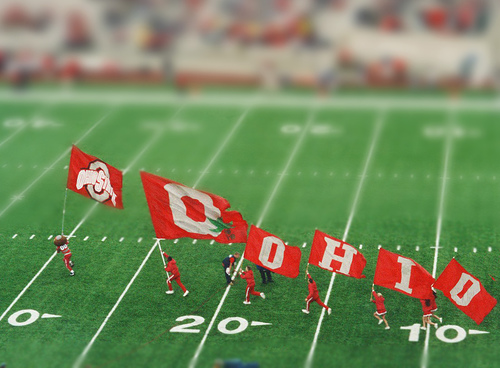 Good news for Buckeyes fans! We've installed a new wireless distribution system on the Ohio State University campus to improve coverage on game day. Initially, this will be exclusive to Verizon Wireless customers, but we'll eventually extend the improved coverage to other carriers. This is just in time for the home opener this Saturday against the University at Buffalo.
Columbus Business First shares more details:
Cell phone users frustrated with service in Ohio Stadium on game days may not be cursing as much this fall starting with the Buckeyes' home opener Saturday against the University at Buffalo. ...
"There will be better cellular service for voice, data and texting," said Bill Phillips, interim program director for what OSU is calling its "neutral host" project. ...
The new system delivers Verizon's 4G LTE signal through a network of more than 1,300 small antennas on campus, including nearly 300 at Ohio Stadium. Phillips said the antennas are the equivalent of eight cellular towers.
Read the rest of the story on Columbus Business First's website.
If you're at the game Saturday and enjoying better Verizon service, send me a tweet - @VZWlaura!
For more Verizon Wireless news, subscribe via RSS feeds in the right rail.

Photo Credit: Ed from Ohio via Compfight cc