Fueling Telecom's Future in the Commonwealth: Verizon Invested More than $1 Bil. in Pennsylvania's Wireline, Wireless Infrastructure in 2014
Fueling Telecom's Future in the Commonwealth: Verizon Invested More than $1 Bil. in Pennsylvania's Wireline, Wireless Infrastructure in 2014
Company's Network Investments Increase Reliability, Fuel Innovation and Economic Growth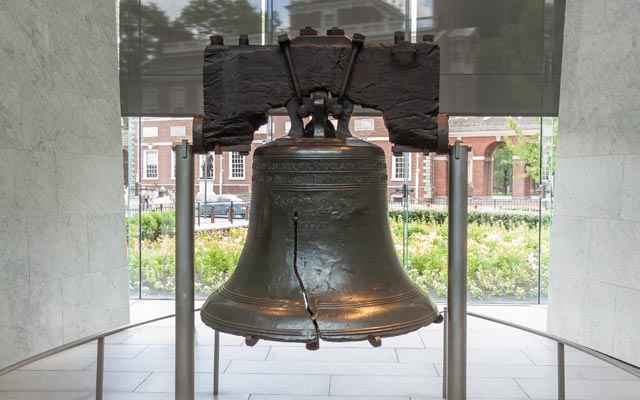 PHILADELPHIA – Consumers, businesses and government agencies from one end of the Keystone State to the other continued to reap the benefits of Verizon's investment of more than $1 billion million during 2014 in its industry-leading fiber-optic, wireline and wireless networks. 
These investments have given more Verizon customers in Pennsylvania access to fiber optic-based FiOS Internet and TV services, innovative enterprise business solutions and network upgrades to enhance the customer service experience. 
Verizon Wireless customers have seen improved data speeds and enhanced network capacity across Pennsylvania, and the company also continued to expand its industry-leading 4G LTE and XLTE networks across the state, to deploy small cells and distributed antenna systems in high-traffic areas, and to begin rolling out Voice over LTE (VoLTE) technology.
"In today's digitally connected world, technology has become a greater part of everyone's life, and Verizon's network investments are delivering the communications, broadband and video services customers want," said Carl Erhart, Verizon area vice president of state government affairs. "They are driving the next generation of technological innovations that give customers the ability to connect however, whenever and wherever they want."
"No other company invests in Pennsylvania like Verizon, which not only benefits consumers and business, but contributes to the economic vitality and competitiveness of the state," Erhart said. "Advanced communications services are critical for education, healthcare, public safety, business competitiveness and community development, and Verizon is fully committed to serving customers with the best customer experience and network technologies to meet their needs."
Fiber-optic networks strengthen communities, and last year Verizon continued deployment of its 100 percent fiber-optic network, with its FiOS TV and FiOS Internet services. At year's end, FiOS services were available to more than 2 million homes and businesses across Pennsylvania. Verizon has placed more than 25,000 miles of fiber optics in Pennsylvania – enough to stretch from Philadelphia to Pittsburgh and back more than 40 times.
Verizon's Major 2014 Wireline Infrastructure Programs
Completion of a major network upgrade in Hummelstown in which all residents and businesses in the community now receive Verizon services over a 100 percent fiber-optic network, making it the company's first all-fiber-optic town.
Expansion of the fiber network to more than 160,000 new households in the Philadelphia and Pittsburgh areas.
Placement of 200 miles of fiber-optic cable to nearly 60 new cell towers to deliver 4G LTE wireless service to tens of thousands of households in rural parts of the state.
Completion of major network enhancement projects in West Newton, Lancaster and Lewiston.
The Fastest, Most Reliable Internet Service Got Even Better in 2014
Significantly raising the bandwidth bar with FiOS Quantum Internet.


SpeedMatch, offering upload speeds that match download speeds at no additional cost was one way Verizon said thank you to many of its FiOS customers. FiOS Quantum Internet upload speeds rival or exceed most download speeds offered by competitors. The ultrafast speed delivers technology that gives people the best way to upload photos and videos, send or back up files, conduct video chats and use multiple Internet devices simultaneously, among other bandwidth-intensive applications.
FiOS Quantum Gateway Router, which provides small businesses and consumers the fastest Wi-Fi available from any provider, with guest Wi-Fi and enhanced parental controls.
No More DVR Battles, and TV Went Everywhere
FiOS Quantum TV gives customers more choices and control than ever before, including the ability to record up to 12 shows at once; pause and rewind live TV on any TV in the home; and store up to 200 hours of HD programs.
The FiOS Mobile App offers 168 in-home channels, 88 out-of-home channels and 70,000 on-demand content features over select broadband-connected tablets or smartphones.
FiOS TV Everywhere offers 89 channels over a broadband-connected PC, laptop, tablet or smartphone.
FiOS TV's advanced, interactive search and navigation was upgraded to make it even easier for customers to find and enjoy what they want to watch.
FiOS TV features the most video on demand, with 100,000-plus FiOS On Demand video titles to rent or own, plus premium on-demand content packages with sports, movie and international programming.
Investing in Superior Customer Experiences
The company has launched a number of customer-experience management tools to provide an even better experience for its residential and small-business customers, ranging from a tech notification tool, which keeps customers updated on when a Verizon installation technician will arrive prior to their appointment; to mobile coach, which enables supervisors to work with reps in real time to better serve customers. These tools were developed with direct input from employees who use them daily.
Customers can take advantage of Verizon's In-Home Agent application for automated self-service.
Thank You for Making Us No. 1 (Again)
Customers ranked Verizon Highest in Customer Satisfaction with Very Small Business Wireline Service in the J.D. Power "J.D. Power 2014 U.S. Business Wireline Satisfaction Study." And for the second straight year FiOS Internet was rated No. 1 in the 2014 American Customer Satisfaction Index. In addition, customers made Verizon FiOS Internet the recipient of PC Magazine's Readers' Choice Award for the ninth consecutive year.
Providing End-to-End Solutions for Video Customers
Verizon has combined powerful assets to further the company's delivery of media and entertainment services through its Verizon Digital Media Services business unit.
With its next-generation platform and global content delivery network, Verizon Digital Media Services delivers end-to-end video solutions for best-in-class TV Everywhere and superior experiences to any device, anywhere, at any time. The interplay of assets seamlessly orchestrated among a secure media cloud, an agile video backbone and responsive intelligent edges delivers flexible and robust video solutions.
Enterprise Business Solutions Tailored to Meet Client Needs
Verizon Enterprise Solutions oversees all of Verizon's solutions for large-business, wholesale and government customers in Pennsylvania and globally, including a portfolio of cloud and IT, enterprise mobility, security and advanced communications offerings. Its key client segments include healthcare, manufacturing and automotive, financial services and large government agencies. In 2014, Verizon: