Verizon & Jewish Women International Support Domestic Violence Survivors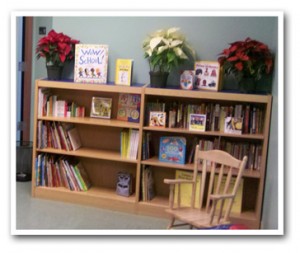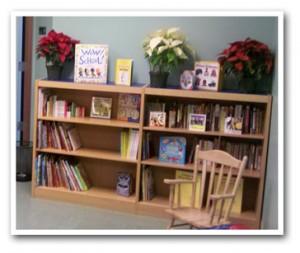 When I learned about Jewish Women International's (JWI) National Library Initiative to transform spaces within domestic violence shelters into safe places where children can do homework, read and bond with their mothers, I was immediately excited for Verizon Wireless to get involved with the organization's cause. What I love most about this initiative and why Verizon is such a strong supporter is because it benefits two important causes that have been very near and dear to our company—promoting literacy and domestic violence awareness and prevention.
Verizon has a long and proven track record for supporting domestic violence awareness and prevention initiatives. We've funded a wide array of initiatives from art therapy programs to teen dating violence training and education. Additionally, HopeLine® from Verizon puts no-longer-used cell phones to good use by benefitting domestic violence organizations and the individuals they serve.
Out of all the programs Verizon has been involved in, my personal favorite is JWI's National Library Initiative because it's so much more than just establishing libraries and providing books. It's about promoting family bonding and education in a tough transitional period of children's lives. As a mother of two young girls, snuggling up with them and reading them a story to spark their curiosity and fuel their imagination is precious bonding time.
There are a lot of easy ways businesses and individuals can get involved and help support domestic violence survivors. It can be as easy as holding a HopeLine Phone Drive or as simple as calling your local domestic violence shelter and asking what they might need donated.
Many of the families residing at shelters flee their home with nothing but the clothing on their back. Donating something like toiletries, back to school supplies or gently used clothing helps shelters provide for the families they support. Instead of having a garage sale, think about donating your gently used clothing or children's toys to the families at domestic violence shelters.
To combat a social issue, like domestic violence, we cannot rely on nonprofits alone. It requires total community support, including government, businesses and residents. It is my sincere hope that more people will become passionately involved in fighting domestic violence because in order to bring positive change to our communities, it has to be a collective effort.
This post also appears on the JWI blog.
For more Verizon Wireless news, subscribe via RSS feeds in the right rail. or by entering your email along the left side of the blog.