Verizon Leaves Legacy in Kentucky With Scholarship for Abused Women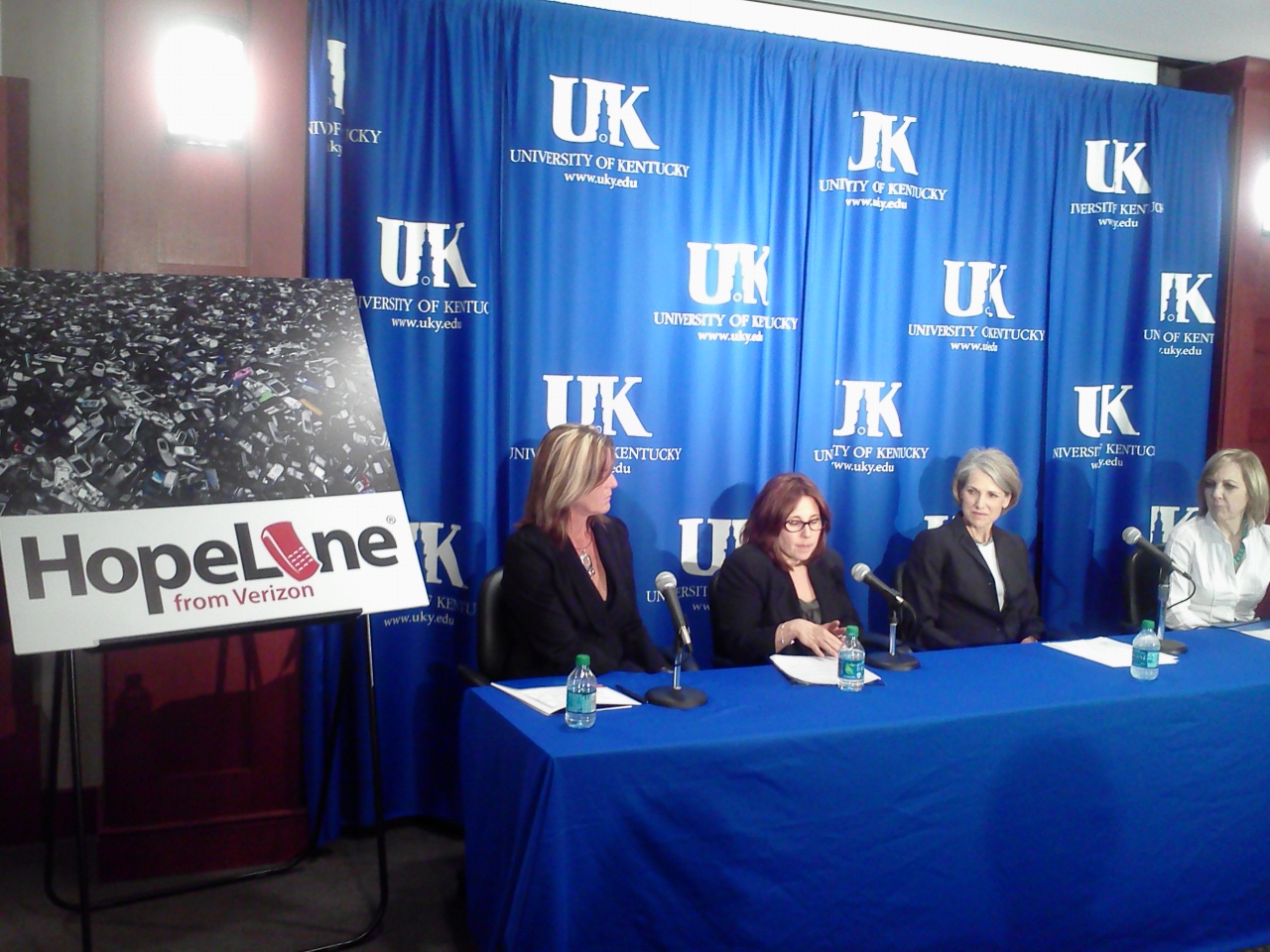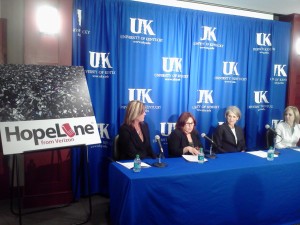 Left to right: Darlene Thomas, executive director, Bluegrass Domestic Violence Program; Michelle Gilbert, Verizon Wireless public relations manager, Kentucky/Indiana/Michigan; Dr. Mary Lynne Capilouto, University of Kentucky First Lady;
Carol E. Jordan, assistant provost and director of the Center for Research on Violence Against Women
This week, the University of Kentucky's Center for Research on Violence Against Women announced a partnership with Verizon Wireless to create a first-of-its-kind scholarship for abused women. The Center plans to establish five scholarships under the umbrella of the Women's Empowerment Scholarship Program. The purpose of this innovative program is to assist women in accessing education as a means of escaping violence and providing for their families.
We donated $100,000 from our HopeLine phone recycling program to create the first endowed scholarship, named the Verizon Wireless Women's Empowerment Scholarship. In my 12 years working for Verizon, this was the most rewarding philanthropic initiative I've had the pleasure to be part of because this gift is unique in so many ways.
First, there's no other scholarship like this anywhere in the country. There can be several barriers that make it more difficult for a domestic violence survivor to get a college education, most of which many of us take for granted, like keeping children safe or maintaining a protective order. In addition to the financial assistance, the recipient will receive support in many other meaningful ways, such as an academic advisor on campus and an advocate from the Bluegrass Domestic Violence Program to provide her with full support for any of her needs.
Second, this scholarship will leave a legacy for many years to come. Long after I have retired and long after my children graduate from college, Verizon will still be giving these women a chance to get a college education.
This legacy is not only from Verizon, but it is also being left by the thousands of individuals from Kentucky and around the nation who donated their old phones and devices to Hopeline. HopeLine collects no-longer-used phones, batteries and accessories − in any condition from any carrier − and then refurbishes, sells or recycles the phones and donates the proceeds to domestic violence prevention and treatment organizations in the form of cash grants. It took just under 31,000 old phones to equate to this $100,000 gift!
Finally, this initiative exemplifies the tremendous impact we can make when the community comes together to combat an issue like domestic violence.
Thank you to everyone who has ever donated a phone to HopeLine. And, thank you, in advance, to everyone who plans to donate in the future to help us change the world for the better—one used phone at a time.