Verizon MiFi Comes to IZEA's Rescue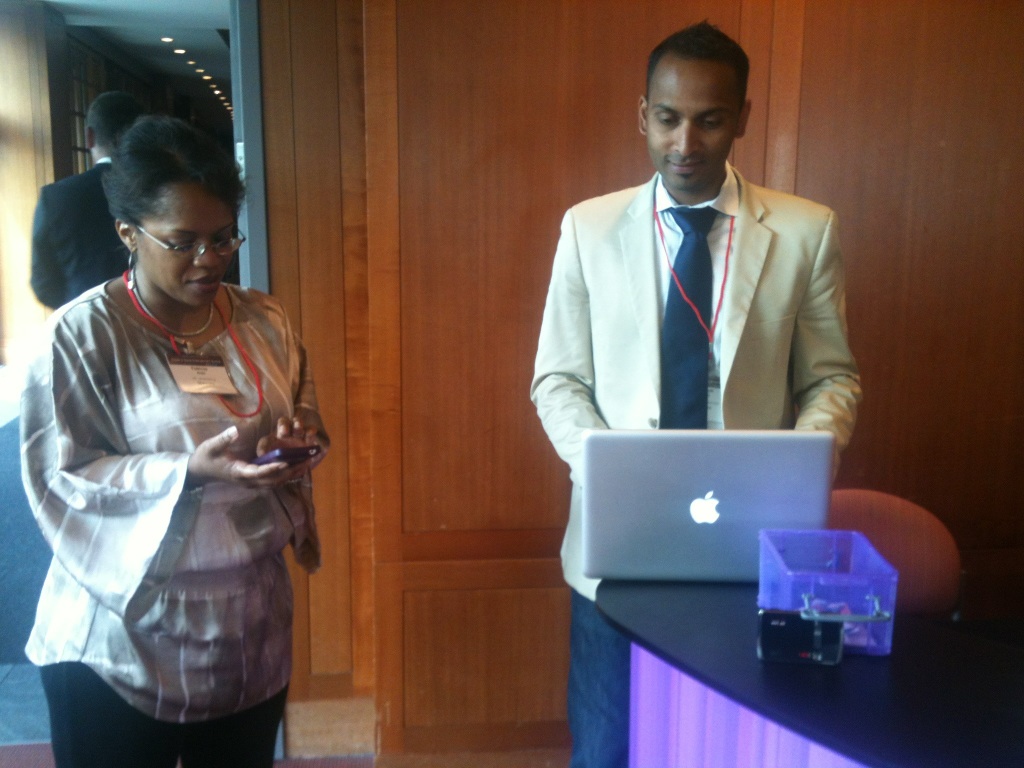 We recently helped the IZEA team out by loaning our IZEA friends in Michigan a few Verizon Jetpack™ 4G LTE Mobile Hotspot MiFi® devices to use at conferences. Jennifer Brown (director, marketing communications) shared the following feedback and photos with us.
Raise your hand if you've had this experience: The event begins, and when you try to use the wireless Internet, it's too slow for anything useful, if it works at all.
Our team is no different. IZEA was spreading the social media word at three recent events that were held in convention centers and hotel halls. Only once did we have a reliable Internet connection. Thankfully, IZEA travels with Verizon MiFi devices.
As a creator of social media marketplaces that connect influencers and advertisers, what better experience than to connect conference goers with the Internet via Verizon MiFi? We easily personalized the networks with IZEA-1 and IZEA-2 for an additional branding opportunity.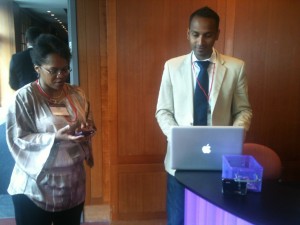 Attendees at the Mobile and Social Entertainment Summit in New York use the Verizon MiFi to access email and get work done during the break.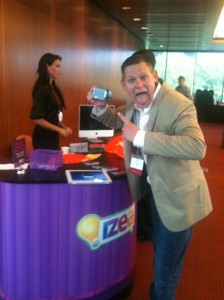 IZEA's Ted Murphy shows his love for the Verizon MiFi device at the Mobile and Social Entertainment Summit in New York.
For more Verizon Wireless news, subscribe via RSS feeds in the right rail.