Verizon network ready for 2016 US political conventions
Verizon network ready for 2016 US political conventions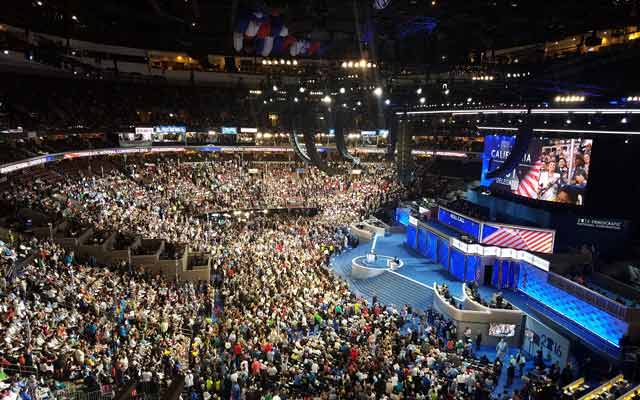 Performance and reliability are the hallmarks of Verizon networks ensuring that enterprises are able to embrace digital transformation and their workers can stay connected.
This year, record wireless data usage is anticipated from the more than 100,000 visitors, media and delegates who are expected to attend the 2016 political conventions in Cleveland and Philadelphia.
To accommodate this demand, Verizon recently made upgrades to boost network speed and capacity throughout the two metro areas. In Cleveland, Quicken Loans Arena will share its championship stage next month as the Republican National Convention (RNC) takes place from July 18 to 21. Verizon plans to  complete significant improvements to its wireless network already rated as the city's #1 overall network by RootMetrics* in a recent Metro Rootscore® report.
Cleveland network upgrades for the RNC include:
Two times greater wireless capacity in and around Quicken Loans Arena
New indoor wireless systems at Cleveland Convention Center and the Hilton Hotel, the Ritz Carlton, Tower City Center and JACK Casino facilities
New small cells in key convention areas
For the Democratic National Convention (DNC) in downtown Philadelphia from July 25 to28, major upgrades to Verizon's networks for the historic 2015 Pope Francis visit remain in place. Network capacity was quadrupled for the visit with upgrades including 11 miles of new fiber optic cable, new cell sites and a system of small cells in the downtown area, as well as capacity enhancements at the airport, downtown hotels and SEPTA stations.
Philadelphia network upgrades for the DNC consist of:
Six times wireless capacity in the Wells Fargo Center
Around the center, a temporary cell site, or Cell on Wheels (COW), new small cells and added network capacity at nearby Lincoln Financial Field
New fiber at multiple locations in downtown Philadelphia, including Independence Mall and The National Constitution Center, were installed for use by broadcast media covering the convention
New fiber to the Wells Fargo Center, doubling the capacity for broadcast media and other connectivity needs