Verizon Offers Up to $10,000 for Information on Thefts at Company Work Centers in Maryland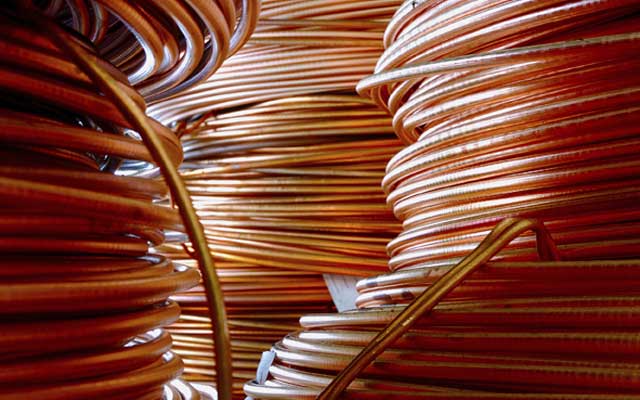 BALTIMORE – Verizon is offering a reward of up to $10,000 for information leading to the arrest and prosecution of individuals responsible for a series of thefts at company garages and central offices in Maryland.
In recent weeks, thieves have cut through company fences and stolen approximately $300,000 worth of FiOS-specific installation and testing equipment, tools and copper wire. To date, thefts have occurred at:
7535 Mission Drive, Lanham – During the night of July 12, thieves broke into 18 Verizon vehicles, stealing hand tools, drills and splicing kits.
1820 Forest Drive, Annapolis – Between 2:15 a.m.-5 a.m. on July 23, thieves cut through a fence and drove in a white van to haul drills, test meters, miscellaneous testing equipment and splicing machines from a couple of storage sheds and 12 vehicles.
12277 Wilkins Ave., Rockville – After 9 p.m. on Aug. 8, thieves cut a hole in the fence and broke into four vehicles, stealing fiber installation, splicing and testing equipment.
Thieves also stole copper wire in May through early August from Verizon work centers in Bel Air; Brooklyn; Churchville; Edgewood; Fork; Hampstead; Jarrettsville; North East; Owings Mills; Parkton; Randallstown; Sparks; and Taneytown.  In some cases, laptops also were taken.
Verizon is working closely with state and local law enforcement authorities to identify and prosecute those responsible.
"If these thefts continue, they could have an impact on customer service and that is why Verizon is determined to bring to justice those responsible for committing these crimes," said Christopher D. Childs, Verizon's Potomac regional operations president.  "We hope someone in the community can help identify the thieves from surveillance footage and photos or provide tips that will be helpful to the police investigation."
Verizon urges anyone with information about these suspects or crimes to contact the police or Verizon's Security Control Center at 800-997-3287.
Verizon Communications Inc. (NYSE, Nasdaq: VZ), headquartered in New York, is a global leader in delivering broadband and other wireless and wireline communications services to consumer, business, government and wholesale customers.  Verizon Wireless operates America's most reliable wireless network, with more than 100 million retail connections nationwide.  Verizon also provides converged communications, information and entertainment services over America's most advanced fiber-optic network, and delivers integrated business solutions to customers in more than 150 countries.  A Dow 30 company with nearly $116 billion in 2012 revenues, Verizon employs a diverse workforce of 180,900.  For more information, visit about.verizon.com.
####
Full Transparency
More of our content is being permanently logged via blockchain technology starting [10.28.2020].