Verizon Providing Network Boost for Marian Days Celebration with COLT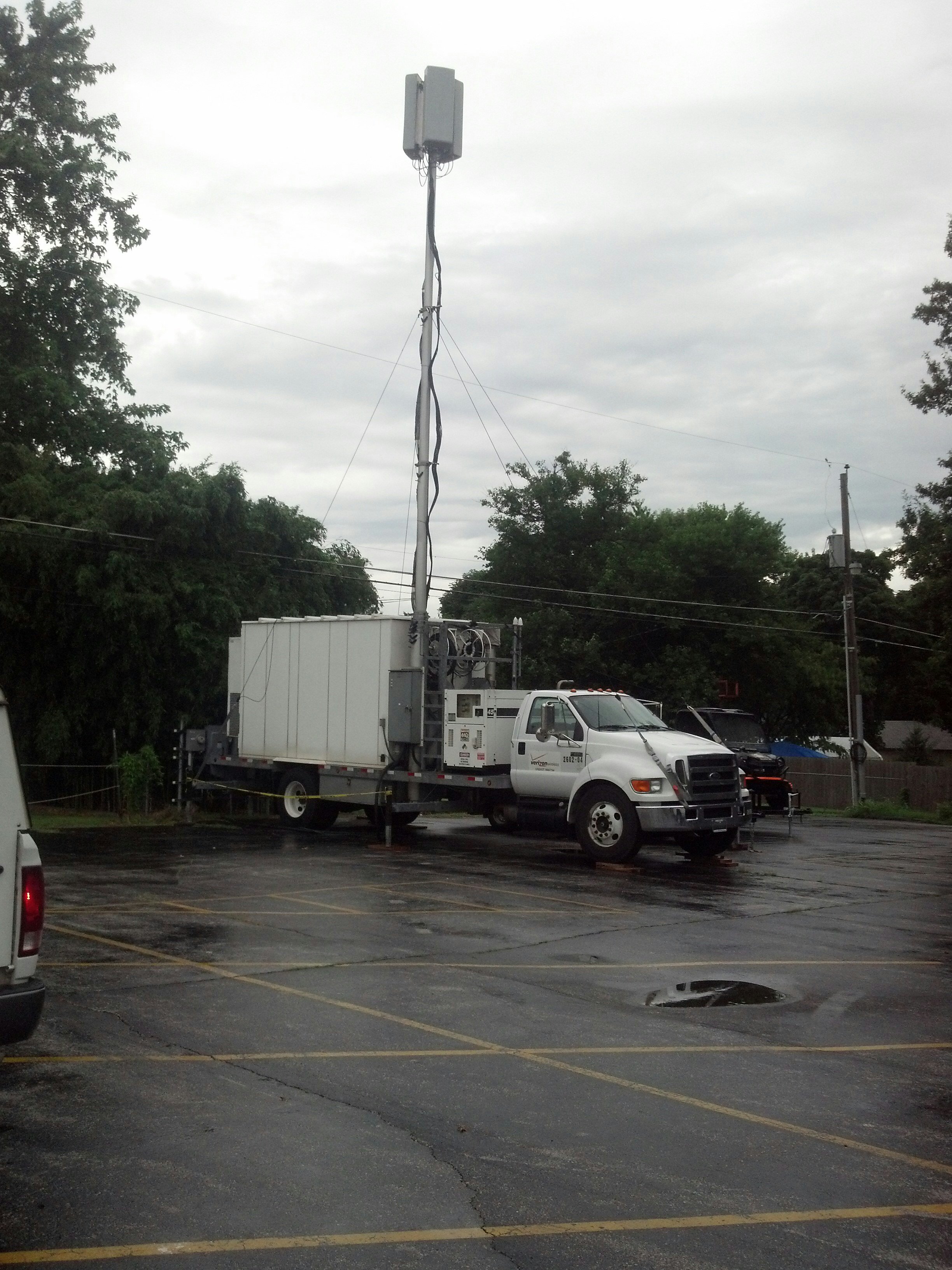 Each year, more than 60,000 individuals attend the Marian Days celebration held annually in Carthage, Missouri. Established in 1978 in honor of the Blessed Virgin Mary, the event attracts primarily Vietnamese Catholics from throughout the United States and Canada during the first weekend in August.
While religious in theme, the Marian Days event is also social in nature, with many attendees camping in tents and enjoying traditional Vietnamese food and music over the course of four days.
Though the Marian Days celebration is a boon to the local economy, the dramatic influx of more than 60,000 people in this community with a normal population of less than 15,000 can be taxing on local safety, fire, sanitation and communications capabilities.
That's where Verizon Wireless comes in.
For the past several years, Verizon Wireless has deployed a COLT (Cell On Light Truck) to the site of the Marian Days event, providing Verizon Wireless users the ability to reliably keep in touch with friends and family via phone and text, and to upload and download data including pictures, music and video throughout the event. The enhanced service also results in clearer reception and fewer dropped calls.
This year, Verizon Wireless is providing customers with the speed and power of its 4G LTE network. The COLT is a fully functional, mobile cell site that enhances wireless capacity in a given area. The COLT was deployed on August 1 and will remain in service during the festival.
Verizon Wireless is proud of its ability to serve its customers with enhanced communications capabilities during major events like Marian Days in Carthage, and also of its ability to deploy temporary communications equipment during emergency situations. In 2011, Verizon Wireless deployed COLTs just 17 miles south of Carthage in response to the devastating tornadoes that struck Joplin, Missouri and other southwestern Missouri communities.
Marian Days will run Thursday through Sunday on the campus of the Congregation of the Mother Co-Redemptrix in Carthage.
For more Verizon Wireless news, subscribe via RSS feeds in the right rail.