Verizon Research Shows Millennials Expect Digital Media on Their Own Terms
Verizon Research Shows Millennials Expect Digital Media on Their Own Terms
High-Performance, High-Quality Video Essential for Media Companies to Capture Millennial Audience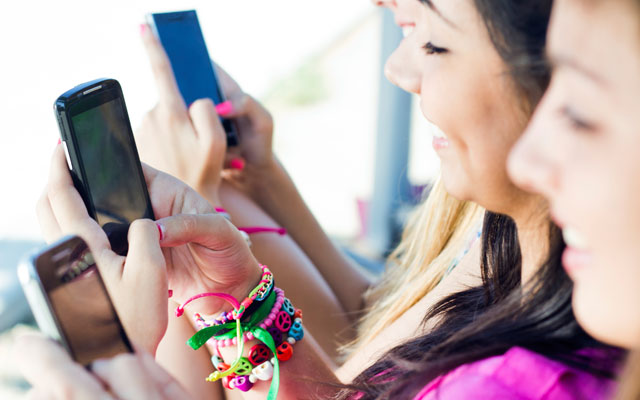 NEW YORK – What do millennials want when it comes to online viewing, and what should broadcasters know to improve their chances in this market?
That's the question Verizon Digital Media Services attempted to answer with a two-part research project about the entertainment habits of the millennial generation.
Among the findings:
Millennials are extremely sensitive to quality and performance. They are quicker than older generations to abandon an entertainment source if the quality is poor, slow-loading, or has other technical problems.
Millennials are brand loyal, but far less loyal to traditional broadcast networks than non-millennials. In fact, not a single network made the top ten list of brand loyalties for millennials.
Millennials are more likely to use multiple screens when enjoying entertainment, but less likely to use second and third screens for purposes directly related to what they're watching.
As an on-demand generation, millennials expect to choose how, what and when they watch.
"Understanding the needs, wants and habits of millennials is critical for success in the digital media industry," said James Segil, chief marketing officer for Verizon Digital Media Services. "The research reflects some interesting findings, and we were pleased to see that millennials share our passion for quality, speed and a superior experience."
The first part of the project, completed in November 2013, consisted of surveying 1,000 consumers -- 800 of them aged between 16 and 34 and identified as millennials -- and 200 aged 35 to 64. The second part of the research consisted of in-depth, in-home interviews with eight selected millennials.
A key finding is the criticality of incorporating high-quality, high-performance online video as part of broadcasters' distribution model. Companies that fall behind on this front will be at a significant competitive disadvantage among millennials, who expect instant-on, high-quality video regardless of their device or location.
Another primary theme of the research reflected millennials' preference to choose how and when they want their online viewing. With the recently acquired EdgeCast and upLynk assets, Verizon Digital Media Services can help companies deliver millennial viewers a robust combination of speed and reliability. And the scale and performance of Verizon's global backbone network -- combined with a video-optimized platform -- position Verizon Digital Media Services to meet the expectations of millennials for high-quality online linear and live viewing experiences.
"Media companies that use research such as ours to understand how millennials adapt technology for their viewing habits will have an edge in serving this important generational audience," said Segil.
To read the full research results, go to www.verizondigitalmedia.com.
Built on one of the world's most advanced networks with a video-optimized platform, Verizon Digital Media Services delivers a vast range of content management and delivery services with carrier-grade quality, reliability, security and scale. For more information about Digital Media Services, visit www.verizondigitalmedia.com.
Verizon Communications Inc. (NYSE, Nasdaq: VZ), headquartered in New York, is a global leader in delivering broadband and other wireless and wireline communications services to consumer, business, government and wholesale customers. Verizon Wireless operates America's most reliable wireless network, with nearly 103 million retail connections nationwide. Verizon also provides converged communications, information and entertainment services over America's most advanced fiber-optic network, and delivers integrated business solutions to customers in more than 150 countries. A Dow 30 company with more than $120 billion in 2013 revenues, Verizon employs a diverse workforce of 176,800. For more information, visit www.verizon.com.
####