59 Million Americans Prove Why Rural Matters For 4G LTE Coverage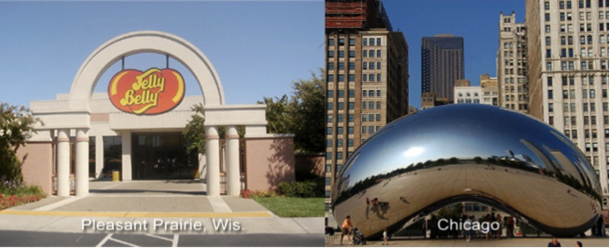 Updated March 18, 2015
It's déjà vu—all over again. Just a few weeks ago, T-Mobile CTO Neville Ray was quoted in a re/code article saying, "We believe the metro stuff is the most important."
Now, according to Fierce Wireless, we have T-Mobile's Grant Castle telling Light Reading, "Verizon always puts up maps to show they cover North Dakota, South Dakota, Montana, which are beautiful states, of course, but not a lot of people are there. It looks great on TV, but it doesn't make a huge difference to people."
Apparently, there aren't a lot of "uncarrier" customers in these states, and having an "un-network" doesn't make a huge difference to them or to anyone else.
Yes, Montana and North and South Dakota are beautiful states. And the residents and visitors there deserve a network they can count on – because every moment matters, whether you're in a big city or under the stars.
Original post:
According to the 2010 U. S. Census, rural areas in the country contain roughly 59 million people or approximately 19% of the population.
When compared to the 249 million living in urban or metropolitan areas, the number may not appear all that impressive. However, to those 59 million Americans, rural America is the very backbone of this country.
So, with a recent report rating the network performance of four major wireless carriers, it comes as a surprise to some that not all carriers consider network reliability in rural America as important. When re/code recently interviewed T-Mobile CTO Neville Ray about replacing Sprint as "dead last in the nation," Ray stated, "We believe the metro stuff is the most important."
While metropolitan areas are certainly important — after all we're talking about nearly 250 million people — rural residents need a reliable wireless connection just as much as the urban folks.
We asked a few of our friends in the Midwest, who happen to live and/or work outside major cities, just how important their wireless network is to them. Here's what they said:
"When you take a bicycle trip across the southern U.S., you often travel through very remote and rural areas. Being away from home for nearly two full months, we all relished the times we could hear the familiar voices of those back home: wives, husbands, children, grandchildren. Unfortunately, there were many times when some of our fellow riders who did not have Verizon coverage were left going up to a week without having cell phone coverage or having conversations cut short because of dropped calls."

"My husband and I were lucky, not only because we were together on the trip and not counting on adequate cell phone coverage to stay in touch, but also because we have reliable Verizon coverage so we can stay in touch with our loved ones as we travel across the country, in both remote areas and in larger metropolitan areas of the country."

- Lisa Ardnt, 2015 Pedal 4 Paws - Coast 2 Coast by Bicycle (Oregon, WI)

"Lacking a good sense of direction probably isn't the best of traits to have when you are a travel writer, but it's not too big a deal when there's steady wireless access! I heavily rely on driving direction services to get to uncharted territory so I don't end up doing a lot of backtracking or driving in circles."

"I take advantage of wireless services in the small Indiana towns that I roam so I can still get my Little Indiana work done and my social websites updated. A travel writer without wireless access is like a Hoosier mom and pop restaurant without a pork tenderloin sandwich on the menu, or an Indy 500 driver without a race car: it's just sad, unexpected and a bit depressing."

- Jessica Nunemaker, Little Indiana (Rensselaer, IN)

"The seat of a combine has become a mobile office for many farmers as they complete field work. During planting and harvest, they can spend countless hours away from their families. Staying connected takes on added significance during these times. Mobile technology enables farmers to not only stay connected with their friends and families, but complete important work, as well. They can check market reports, connect with farmers in other areas on social media to compare field conditions and share growing tips and communicate with those helping them in the fields, all while far away from the nearest town. The information provides farmers with an opportunity to continually make decisions about their work and plan for what is ahead."

"Being able to have the same level of connection is important for anyone visiting or helping them in the fields and can provide real time information about field conditions."

- Chris Lusvardi, Herald-Review (Decatur, IL) @Heraldandreview

"As a self-confessed social media addict, I always need to be connected, no matter where I am. I love sharing pictures of my car via Instagram, keeping people updated about my life via Twitter and tracking my favorite brews via Untappd. I'm currently a 5th year college student, so I'm always traveling from school to home to work and back. This means that while I might have reliable WiFi in one place, I need to have a dependable wireless carrier to guarantee I have service wherever I go. I've always lived in smaller areas, where cell coverage isn't always a guarantee."

"Since I'm constantly testing out new devices, I need to be able to rely on my wireless carrier. The worst feeling in the world is looking down at your phone and seeing an "X" where the signal bars should be. To avoid this, I stick with a carrier that I can rely on. No matter where I am, Verizon allows me to stay connected. Whether I'm at the Chicago Auto Show, or driving through nowhere Wisconsin, Verizon always gives plenty of service bars to tweet and update all the fun things happening in my life!"

- Lauren Kortbein, LaurenKortbein.com (Menomonie, WI)
Whether you're in Chicago posting photos of the Millennium Park Bean in Instagram, or making a purchase using your smartphone at the Jelly Belly factory in Pleasant Prairie, WI, having a network you can count on is something we all want and expect.
Want to share your rural matters story? Use #VZRuralMatters in your tweet!
For more Verizon Wireless news, subscribe via RSS feeds in the right rail.