Verizon Show and Tell With the NFL - Chicago Bears Elementary School Visit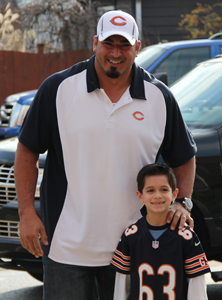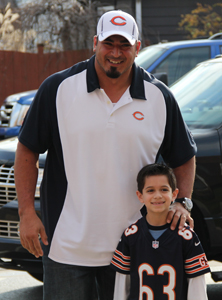 "One, two, three… BEARS! One, two, three… BEARS!" That was the sound of a couple hundred elementary school students Monday afternoon at Pershing Elementary School in Berwyn, IL. Classmate Diego Marquez won Verizon's Show and Tell With the NFL contest and received a visit at school from Chicago Bears center, Roberto Garza.
In addition to spending some one-on-one time with Diego, Garza spoke at a school assembly about the importance of staying in school. He shared with the students some of the struggles he faced in school and how he overcame them. And of course, he led the students in a cheer for their hometown team.
Select fifth-grade students also had the opportunity to ask questions of Garza at the assembly. They inquired about everything from training camp ("It's like having a test every day," Garza said) to Garza's favorite magazine (Wild West, in case you were wondering, too).
It was a very fun day and we were thrilled to be able to make Diego's dream of meeting his role model, Roberto Garza, come true!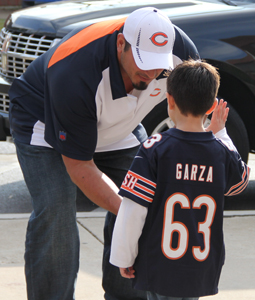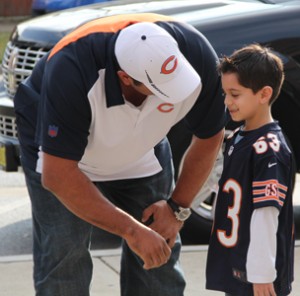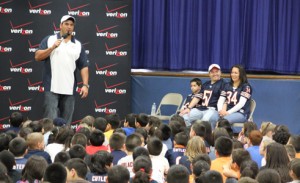 For more Verizon Wireless news, subscribe via RSS feeds in the right rail.