Verizon, Startups, and the Future of the Connected Home
Verizon, Startups, and the Future of the Connected Home
Erica Swallow is a New York City-based tech and lifestyle writer, technology entrepreneur, and MIT Sloan MBA candidate.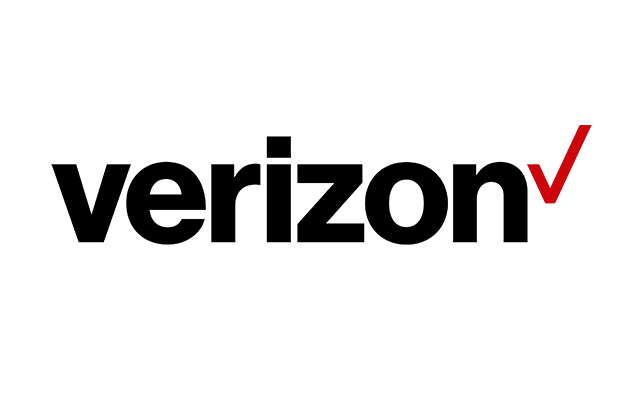 Connected TVs, connected homes, connected lifestyles. As consumers, we expect – more and more – that our digital experiences will have seamless integration from service to service and be available on every platform. What we can do on our smartphones, we want to be able to do on our tablets and TVs, and vice versa. We demand connectedness, and we demand it now!
Luckily, there are entrepreneurs and corporations out there solving these issues right now, one of which is technology-focused Verizon. The company is engaging startups and developers in a growing number of tech hubs, including Boston and New York, with its recent Verizon Meetups.
The company hopes that by being more present in the community, it will encourage developers to build services and content solutions upon its fiber broadband FiOS network, which provides bundled television, telephone and Internet service to some 5 million customers as of Q1 2013.
At its New York event, which took place at the trendy Yotel Tuesday May 7th, in collaboration with Mashable and the MIT Enterprise Forum – a group of entrepreneurs, developers, venture capitalists, and media elite joined forces to discuss the future of the connected home.
Presenters spoke of a future in which every home is wired to a mega-fast network, where buffer times and download speeds aren't an issue, but instead where the only issue is just figuring out what types of innovative services to stack on top of a high-speed, fiber optic powered network.
On stage, four startups were invited to share their innovations front and center. 
iMediaShare co-founder Metodi Filipov shared his frustration with having to watch mobile videos from a small screen, passing that single phone around from person to person. This frustration was the inspiration for iMediaShare, which lets users play videos from their mobile screens directly on their TVs with the tap of a finger.
Simulmedia Sales Director Brett Joss discussed how his company is bringing Internet ad targeting to the television, letting advertisers target specific affinities, psychographics, and demographics, just as online ads already do. For example, an advertiser could target ads to 18-35 year-olds who live in urban areas, earn more than $150,000 annually, and have watched "Dance Moms" more than five times in the past six months. "We have a strong belief that in the next five to 10 years, TV is not going to the Web. Web-like business models are coming to TV," he says, pointing out that it will take quite a bit for the television to be displaced as the center of American living room life.
KISI co-founder Bernhard Mehl wowed the audience with his introduction to the startup's "digital doorman" app, which acts as a keyless home entry service managed right from a user's smartphone. The hardware that powers the service can be easily installed in most homes, including the buzzer systems in multi-family homes and apartments, which has the capability to open both a user's front door and apartment door. Mehl says that future implementations may include voice and face recognition, thus the need for fast broadband connections.
The startup demos were rounded out by GetGlue's Lead Product Manager Lara Warman, who introducing GetGlue as "the social TV and second-screen platform" which "owns the TV and movie check-in space." With GetGlue, users check in to the movies and TV shows they are watching, unlock special stickers, and discover content based on the shows they already love, she explained.
iMediaShare, Simulmedia, KISI, and GetGlue all represent the types of "ninja innovators" that Verizon FiOS would like to turn into its "ninja collaborators," Verizon FiOS Director of Product Development Maitreyi Krishnaswamy told the audience. She and her colleagues are hoping efforts like the Verizon Meetup will help fuel such innovation.
"What we're trying to do tonight is actually not about Verizon, but more about the partnerships that we know we need to develop and that we could do better as a company to foster and drive innovation," Verizon's President of Consumer & Mass Business Bob Mudge told the audience. "If you think about Verizon for just a minute, our growth has been predicated upon scale. So we're learning product innovation ourselves as we scale FiOS, as we've scaled what we are as a wireless company, as we've created the largest global IP network. Once scale is obtained, innovation on top of that scale is even more important than ever."
We're already living in a semi-connected media world. We can watch YouTube videos on our TVs and see tweets alongside our favorite shows or we can just skip the TV experience and see those shows online. Even more impressive, though, is that we can control nearly every device in our houses – from doorbells, to speakers, to our heating units – right from our smartphones, that is, if we're hooked up. The problem, of course, is getting there. The technology exists, and it's people like those in attendance at Verizon's Meetup who are figuring out how to scale and innovate upon these solutions.
It remains to be seen just how innovative the Verizon FiOS crew can get with local developers and entrepreneurs, but community efforts such as these Meetups already seem to be a hit and a step towards building strong relationships in the startup community.
Editor's Note: This sponsored article was written by Erica Swallow, a New York City-based tech and lifestyle writer, technology entrepreneur, and MIT Sloan MBA candidate. Erica's articles on entrepreneurship and startups have appeared in Forbes, Mashable and The Huffington Post. Follow her at @ericaswallow.