Verizon Wireless Boosts Network at Scottrade Center in St. Louis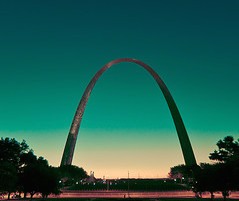 During the hockey season, it's normal for approximately 19,150 fans to fill the Scottrade Center in St. Louis to watch the St. Louis Blues play. Throughout the calendar year, Scottrade Center also plays host to concerts, basketball games and a variety of other events in which seating capacity can eclipse 22,000.
Fans attending events at the Scottrade Center are using their wireless devices to share the moment. Whether it's making calls to share your seat location, using social media to post updates on the game, accessing the Internet to check stats, or snapping a photo of T.J. Oshie and sending to friends, the demand for connectivity within sports arenas is higher than ever.
In perfect time for another Blues playoff run, we have installed a Distributed Antenna System (DAS) at the Scottrade Center to help facilitate the attempts to access the network. The DAS installed includes separate antennas located throughout the venue to boost network strength and capacity. It distributes the cell site signal throughout the venue in a manner that provides superior performance and capacity gains over a normal cell site serving the track from outside the venue. The substantial investment of a DAS allows us to serve our customers with the consistent and high quality service they expect.
"What's most important is our customers have access to a consistently reliable wireless experience when and where they want it," said Brendan Fallis – president, Kansas/Missouri Region, Verizon Wireless.
As the Blues are preparing to bring the Stanley Cup to St. Louis for the first time, the fans taking in the action at the Scottrade Center will be more connected than ever thanks to this DAS installation.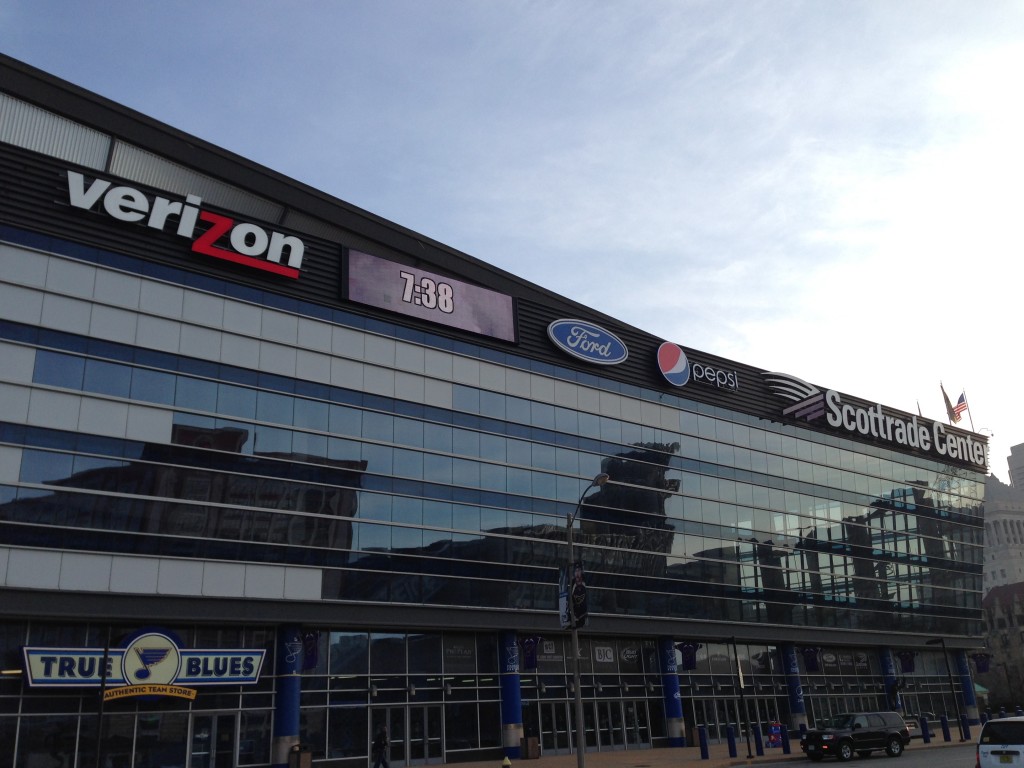 Scottrade Center exterior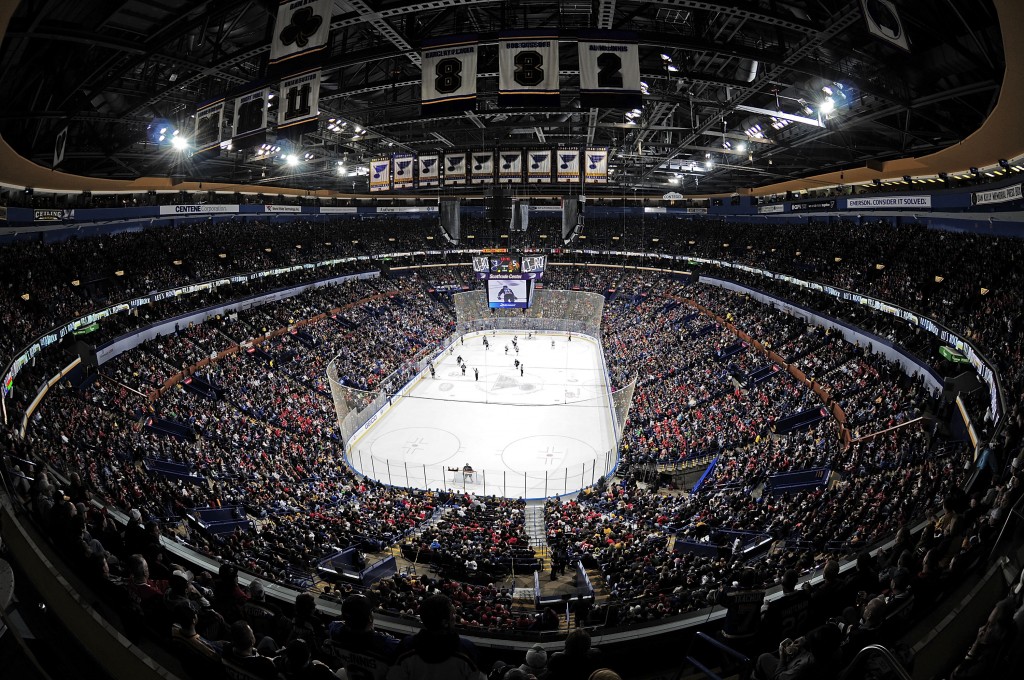 Scottrade Center interior
"The St. Louis Blues and Scottrade Center are fortunate to have such a great partner as Verizon Wireless. Their investment in Scottrade Center has already made a tremendous difference in our fan experience," said Jay Roberts, senior vice president, Building Operations and Booking for Scottrade Center. "Many guests and staff have commented about how their phones are now ramped up to 4G LTE all over the arena."
Verizon Wireless operates the nation's largest 4G LTE network, which is twice the size geographically of any other 4G LTE network in the U.S. Available to nearly 305 million people in more than 500 markets across the country, the Verizon Wireless network covers more than 97 percent of the U.S. population. We continue to build out our network to meet customer demand with the introduction of new technologies, such as the deployment of AWS spectrum in 2013.
For more Verizon Wireless news, subscribe via RSS feeds in the right rail.
Photo Credit: Thomas Hawk via Compfight cc