Verizon Wireless & Green Bay Packers Help Domestic Violence Survivors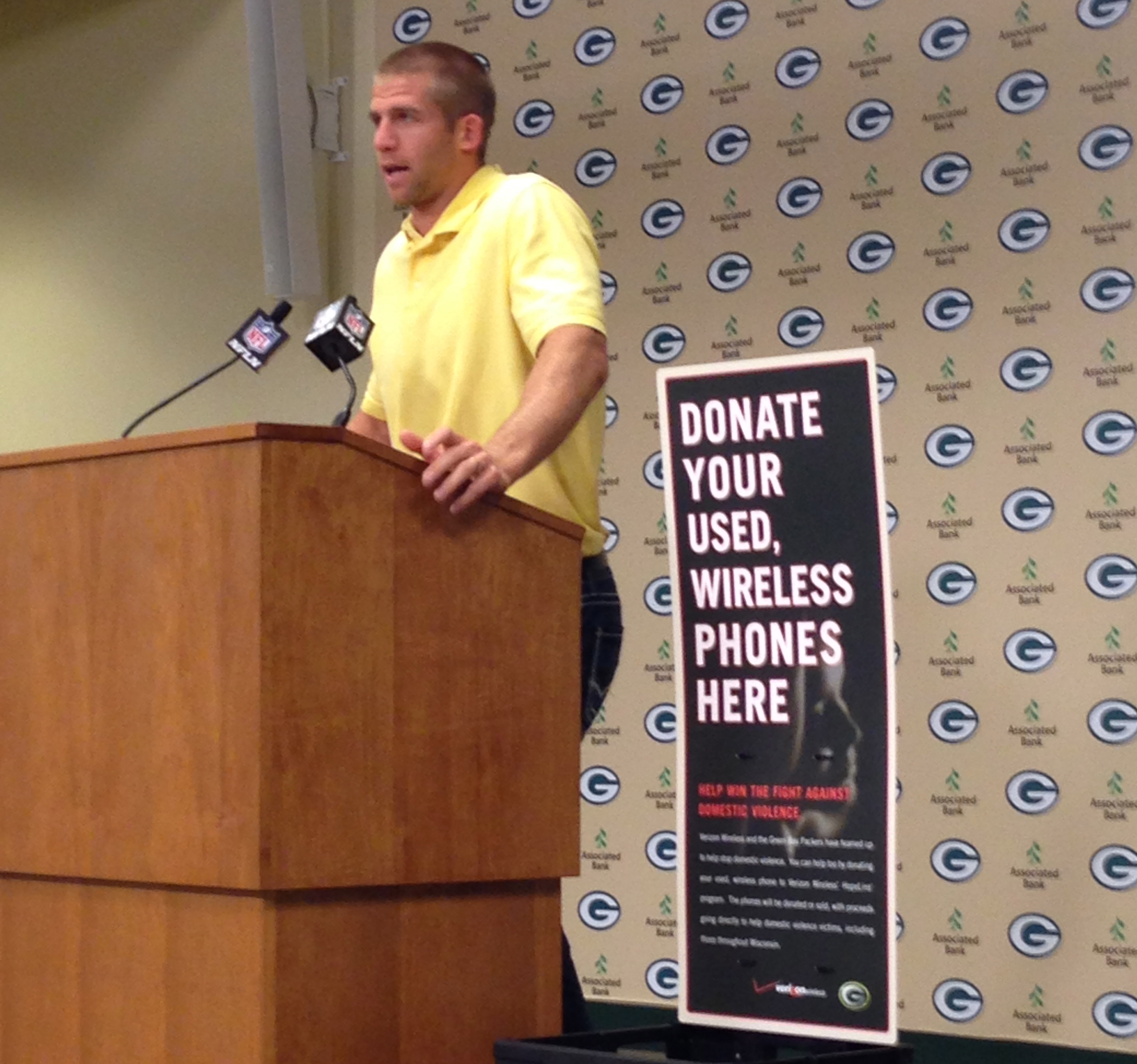 Verizon Wireless and Green Bay Packers wide receiver Jordy Nelson recently got together at Lambeau Field to draw attention to a program supporting domestic violence survivors.
One out of every four women in America will experience domestic violence in her lifetime. Since October is Domestic Violence Awareness Month, there's no better time than right now to help make a difference for those affected by this pervasive epidemic.
Together with Green Bay's Bellin Health, we announced the kickoff of the 2014 "Protection is the Name of the Game" collection, a long-running extension of HopeLine from Verizon Wireless.
How can you help?
We encourage all fans attending the Monday night Packers game on November 4 against the Chicago Bears to bring their no-longer-used wireless phones, chargers and accessories with them to Lambeau Field. For each phone collected, Verizon Wireless will donate $10 (with a minimum donation of $5,000) to Golden House, a domestic abuse program and shelter for domestic violence survivors in Green Bay, WI.
If you're unable to make it to the Packers–Bears game, you can participate throughout October by dropping off your donations at special collection stations at any Bellin Health location throughout the Green Bay Area. You can also donate to the HopeLine program at any Verizon Wireless location all year long.
Through HopeLine, we collect no-longer-used wireless phones, batteries and accessories in our stores nationwide and in special collections throughout the year. The phones are either refurbished or recycled. With the funds raised from the sale of the refurbished phones, Verizon Wireless donates wireless phones and airtime to domestic violence survivors and provides funding and other contributions to nonprofit domestic violence shelters and prevention programs across the country.
Last year in Wisconsin alone, we collected more than 11,000 donated phones and awarded more than $70,000 in cash grants. Learn more about Verizon's HopeLine program.
For more Verizon Wireless news, subscribe via RSS feeds in the right rail.