Wireless Workshops: Best Way to Get Smart on Your New Device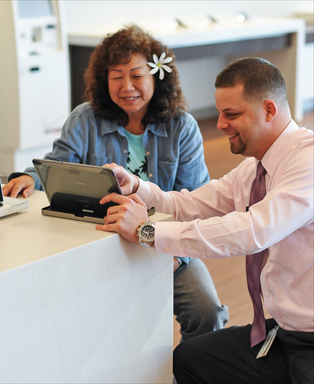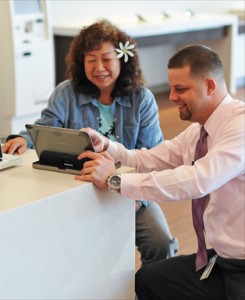 This is a guest post from Brian Rose, store employee at the West Bend, WI Verizon store.
How many times have you walked into a busy Verizon Wireless store just wanting to ask a simple question? Maybe you're considering a new purchase. Or, you might have a question about a specific feature on a new smartphone. You may also be inquiring about that long-running mystery you still haven't figured out on your current device.
Did you know our customers have the chance to come in and sit down with our store employees to receive further education on all the functional secrets, tricks and tips of those amazing tools? We regularly host Wireless Workshops in our stores. It's a great chance for customers to come in and get to know some of the finer points of devices – smartphone, tablet, whatever it may be. Wireless Workshops are the best opportunity for our customers to get first-hand training so they can get the most out of their purchases.
A smartphone can be a daunting investment. I had a customer who was strongly encouraged by her family to get one so she could more easily keep in touch with her family. She was a long-time flip phone user and was overwhelmed by this new tool in her hands.
That night, she brought the device and a lot of questions to the workshop. Without the pressure of a busy store distracting me, we were able to focus one-on-one and get her to the point where she was no longer nervous about something as simple as powering on the phone. She had confidence because of the knowledge I gave her, and she trusted that I would be there to answer any questions she would have in the future.
Our classes are focused on either Apple or Android systems. The structure may vary from one-on-one tutorials with store specialists or a specialized classroom set-up right in your local store. They range from learning the basics to more advanced skills, so you can master every utility available. Find a store near you to sign up.
We also understand that sometimes you don't have the time to make it to a store to sit down and speak with one of us in-person. But, you probably have Internet access at home. So, once the kids are in bed or that long workday is done and you have a few minutes, grab your new smartphone and click your way through our easy-to-follow online training program.
Representatives from local stores facilitate all our classes, so people learn from a familiar face in a welcoming environment.
Hope you have the chance to register for a Wireless Workshop soon! We're happy and ready to help. Send me a tweet @brianjohnrose if you have any questions.
For more Verizon Wireless news, subscribe via RSS feeds in the right rail.