Verizon's MI Stores Offering On-Site Tech Workshops for Businesses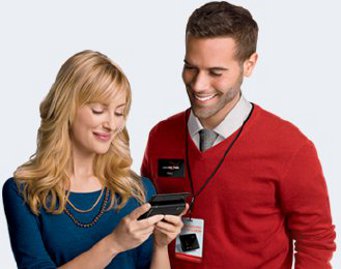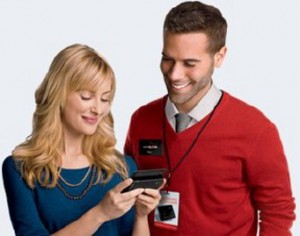 In the old days, doctors would diagnose conditions and prescribe treatments straight from the comfort and convenience of a patient's homes. Although this practice has been dormant for decades, the house call is making a 21st century comeback in Michigan in the form of on-site tech workshops for businesses.
For business professionals working in today's fast-paced society, it can be difficult to find time to learn how to use new and emerging technology to improve business operations. Verizon Wireless is looking to change that as our Michigan stores, which regularly host free wireless workshops that provide consumers and businesses with great tips on how they can utilize technology, are taking their show on the road and into businesses.
"We perform in-depth research to diagnose the company's tech needs and develop a presentation tailored to its operational goals," said Michael Crow, a Verizon retail sales manager in Lansing.
During the presentation, our wireless workshop team educates the business' employees on how they can rely on existing technology, as well as rely on new wireless solutions, to streamline operations and increase productivity and profitability.
"The feedback we've received has been extremely positive, with the vast majority of businesses stating they would recommend the service to other companies," Michael said.
Recently, we helped the sales associates at Garr Tool in Mt. Pleasant, MI, learn how to get the most out of their new iPhone 5 devices.
"After deciding to switch from BlackBerrys to iPhones, I thought it was important to host an iPhone training session for our sales representatives," said Garr Tool Sales Manager Rob Smith. "In addition to teaching us about basic iPhone functions, our Verizon representative explained how our sales team could leverage productivity apps like Dropbox, Evernote, Facetime and Microsoft Business Contact Manger to build relationships with clients. Overall it was a smooth and successful transition, which was exactly what I was looking for."
When asked what things businesses need to consider when upgrading technology, Michael replied, "Although it will vary based upon the company, every business should consider what their employees' on-the-go connectivity needs are, what their tablet strategy is and how they will provide backup access to a secure Internet connection."
Despite the fact there are a few basic necessities that can benefit most businesses, tech solutions will vary by company depending on their specific industry.
Our wireless workshop experts have helped businesses in multiple industries find solutions to fit their unique operational objectives. For example, hospitals can now use tablets to capture important patient information and roofers can use drones to take hi-definition photos and videos to perform inspections of otherwise hard-to-reach rooftops.
For a list of Verizon Wireless workshops in your area, visit the Verizon Wireless website. If you're a Michigan business interested in scheduling a wireless workshop for your business, leave a comment below and we'll have the right person in your market contact you.
For more Verizon Wireless news, subscribe via RSS feeds in the right rail.