#VZGreatLakes Roadtreking Tour: Lake Superior in Wisconsin & Minnesota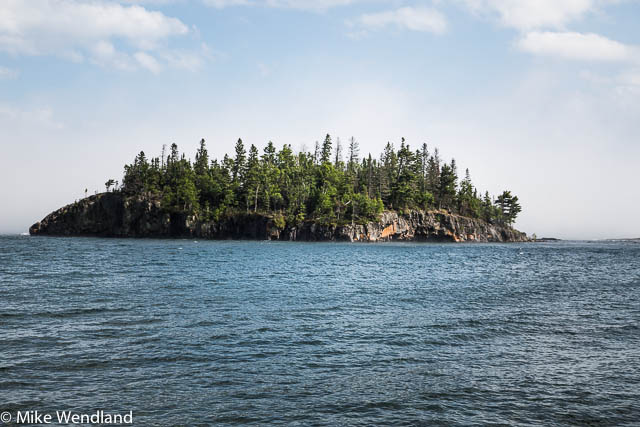 Lake Superior is so big that, like an ocean, it even has tides.
That was the first thing we learned as we continued our #VZGreatLakes Roadtreking Tour from the Porcupine Mountains Wilderness Area at the far western end of Michigan's Upper Peninsula into Wisconsin and Minnesota. Here's the video for this segment of our tour:
At the Northern Great Lakes Visitors Center near Ashland, WI, a huge floor-mounted model of the big lake greets visitors just inside the lobby, and National Park Service employees answer questions and provide orientation to the detailed displays about the Lake Superior Region.
That's where we learned about Superior's tidal fluctuations - changes in water level caused by the gravitational forces of the sun and moon. To be sure, the changes are measured in inches, but the movement, sometimes aided by winds and snow melt and known as a seiche (pronounced "say-she"), is yet another Superior fact that helps us appreciate the big lake.
The Ashland area is the gateway to yet another National Lakeshore on Lake Superior – the Apostle Islands National Lakeshore, where 21 islands and 12 miles of mainland make for dazzling displays of windswept beaches and cliffs, much like the Pictured Rocks National Lakeshore several hundred miles east in Munising, MI.
Ashland itself caught our eye. Beautiful murals depicting the city's maritime history and it's once boomtown days adorn the sides of many of the downtown buildings. The murals are huge, some two stories high, others covering almost an entire block. They are a tourist attraction in themselves.
Wisconsin soon gave way to Duluth, MN, the port city where so many of the big iron ore and grain carrying freighters we have been seeing during our #VZGreatLakes Roadtreking Tour pick up their loads.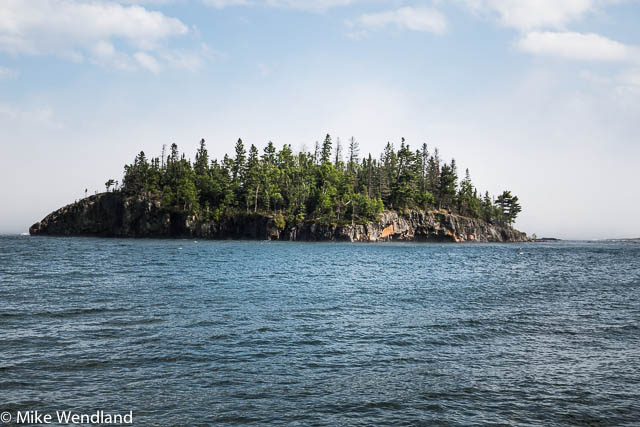 Lake Superior in Minnesota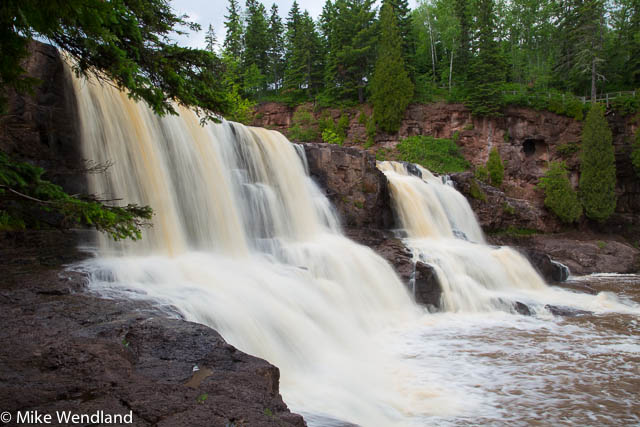 Gooseberry Falls in Minnesota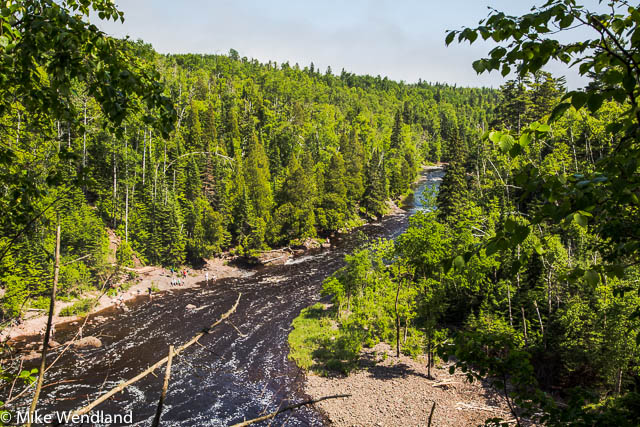 Baptism River in Minnesota
But our first destination on the tour of Superior's North Shore was Spirit Mountain, a ski area just outside of Duluth where we dropped in with a group of amateur radio operators to observe the old technology that led to today's cell phone technology.
It was Field Day, an annual weekend event in which ham radio operators set up antennas and emergency-powered radio transmitters to practice their communication skills with Morse Code and single sideband voice transmission for community service deployment during times of emergency.
"This is the technology that makes today's smartphones possible," said Dennis Anderson, one of the Minnesota radio volunteers. Several of the hams were using their smartphones right next to their radios, checking weather apps and checking in with social media.
From Duluth, we headed north along the Superior shoreline. The lake is so cold that dense fog often forms as the warm air collides with the chilly temps off the lake. Still, it is a stunning shoreline of sandstone cliffs, rushing streams and cascading waterfalls.
In the town of Grand Marais, far to the north and not far from the Canadian border, we found the North House Folk School, where thousands of students from across the country come each year to learn how to do things long forgotten by most people, skills such as blacksmithing, wood carving, log cabin building, canoe-making and cooking with native fruits and plants.
"In this low touch, high tech world, we teach high touch, low tech," said Greg White, the executive director. "There's a joy to working with your hands."
Yet, despite the emphasis on the old ways, the Folk School relies on Verizon's 4G LTE network to connect to the rest of the world and spread its message of self-sufficiency.
"Out students love the ability to use their smartphones to send photos of their projects back home," he said. "So I guess high tech complements our low tech very well."
Tweet me (@roadtreking) using the #VZGreatLakes hashtag to recommend a place for me to visit!
For more Verizon Wireless news, subscribe via RSS feeds in the right rail.
*Disclosure: Verizon has compensated Mike for partnering with us on the Great Lakes Tour, but all opinions are his own.