#VZHRchat on June 25 - Using Social Media When Job Searching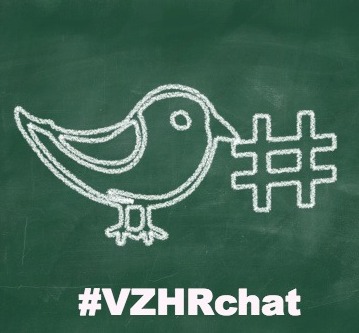 Back in April, we launched the inaugural Verizon Midwest Area Twitter chat for HR professionals and those currently seeking a job or thinking about making a job transition. The topic focused on how to find a job that's more than a job - it's a career.
We currently have a strong hiring need at Verizon in customer care and retail. What's it like working for Verizon? Hear directly from two employees - a former basketball star and a former Army sergeant.
Continuing right along with our #VZHRchat series (if you participated last time, you'll notice the hashtag is slightly different, so please use this updated one!), our next Twitter chat is taking place Wednesday, June 25 from noon-1 p.m. EST. The topic this time will focus on using social media when job searching. Specifically, we'll discuss:
How to represent yourself on social media when job searching.
How to optimize your social media profiles based on your expertise and work experience.
How to use social media to find job opportunities.
How to use social media to network and get in front of companies you want to work for.
We've partnered with Heather Coleman Voss, co-author of The Character Based Leader, a social media/career coach and the business services/social media coordinator at Ferndale Michigan Works. Heather will lead our chat. Walt Williamson from our Verizon HR team will also participate to share his expertise.
Anyone and everyone is welcome to participate! You don't have to be searching for a job. If you have some insight to share on using social media to enhance a job search, follow the #VZHRchat hashtag and join the chat.
Have a suggestion for a future #VZHRchat topic? Let us know in the comments. And check out the career opportunities currently available at Verizon.
Disclosure: Verizon has compensated Heather to serve as our leader for this #VZHRchat.
For more Verizon Wireless news, subscribe via RSS feeds in the right rail.