#VZWHRchat: Buckeye Allstar Chooses Verizon to Make Winning Impression on Customers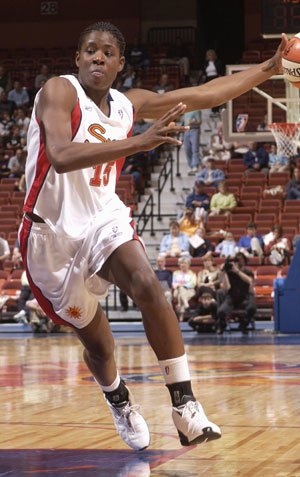 As part of our #VZWHRchat series on Twitter, we'll be sharing stories from Verizon employees with interesting backgrounds on why they choose to work with us. Here's our first story from one of our newest team members, Erica Sevilla.
I recently spent a week in Chicago participating in a Pre-Leader Development Program, along with 130 other peers from across the Midwest. Pre-Leader Development provides upcoming leaders companywide with training, stretch assignments and mentoring opportunities we'll need to prepare us to hold more prominent management positions.
Throughout the week, we heard from executive leaders who shared their own climb up the corporate ladder. We learned (and practiced) tangible skills like conflict resolution, time management, career development and more. More than anything, this program offered the chance for us to network with a diverse group of employees from unique backgrounds and different departments within our vast organization.
I was humbled to meet some people from incredibly fascinating backgrounds. One retail sales employee fought in Iraq with the U.S. Army (she shared what it was like to lose many people she had come to know as family).
Another woman caught my eye merely because she stood over six-feet tall – about my height – and since we both stood head and shoulders above most of our peers, we struck up a conversation. Bet you didn't know when you call Verizon customer service you could be speaking to a former Women's NBA basketball player. Incredible, right?
On the basketball court, Courtney Coleman was one of the Ohio State Buckeye's leading women's basketball players. Her list of accolades runs long – having ranked in the top five for Big Ten scorers and rebounders and eventually ranked 13th nationwide and drafted into the Women's NBA after graduation in 2003. Her greatest strengths, perhaps, are her ambition and desire to always push herself to the next level.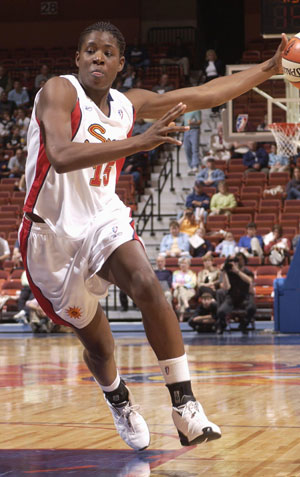 Today, Courtney is a customer service supervisor with Verizon Wireless in Dublin, OH. When she isn't delivering color commentary on the Big Ten Students Network or coaching the Columbus Academy high school girls' basketball team, she takes her winning attitude into the Dublin Call Center to serve our customers.
"I'm super competitive – I don't like to lose or fall short of our customers' expectations – so I work hard," Courtney explained. "If someone says my boss is my coach and I'm one of her players, well I want to do great for my coach and my teammates. Wanting to work hard and be the best at everything helps me better serve our customers."
Part of what makes Verizon a "Great Place to Work" is our commitment to helping employees build their careers no matter where they start within the company. During Pre-Leadership training, I was really struck by the resources being invested to help me, and so many others, build our strengths. Many region presidents and executive team members started off answering calls in customer service or on the retail store floor before getting promoted. That's one of the benefits of working for a company that believes in promoting from within.
"Verizon rewards you for your hard work," Courtney said. "I started in customer service and I've always worked hard – I moved up and was rewarded. They coach you and prep you on how to move up and point you in the right direction for things you want to do."
In just four years, Courtney moved from a customer care representative to a technical support coordinator and soon after a customer care supervisor. She also was selected as a new hire mentor so she could help other employees plan their own success stories at Verizon.
Courtney's rich experience working with different personalities, and even her years of playing basketball overseas in Greece and Israel, helped develop her as a leader on and off the basketball court.
"In Israel, I was on a team with only three Americans and I was a captain. That experience helped me learn how to communicate and work with different people and personalities," she said. "I apply those lessons every day at work with Verizon. It's important to understand where customers are coming from so we can serve them better."
To learn more about Verizon career opportunities, visit the Verizon Job Center. We are also sponsoring a career fair in Dublin, OH on Thursday, April 17. Sessions will include presentations from leaders from the customer service, retail sales, business to business sales and business and government customer operations. Current employees will also be on-hand to talk about their day-to-day experiences working with Verizon. Interested candidates may register here for this free event.
We also have our #VZWHRchat coming up on April 22, where we'll discuss finding a job that's more than a job - it's a career. Read all the details here.
For more Verizon Wireless news, subscribe via RSS feeds in the right rail.