#VZWHRChat: Why Verizon is a Good Career Fit For Veterans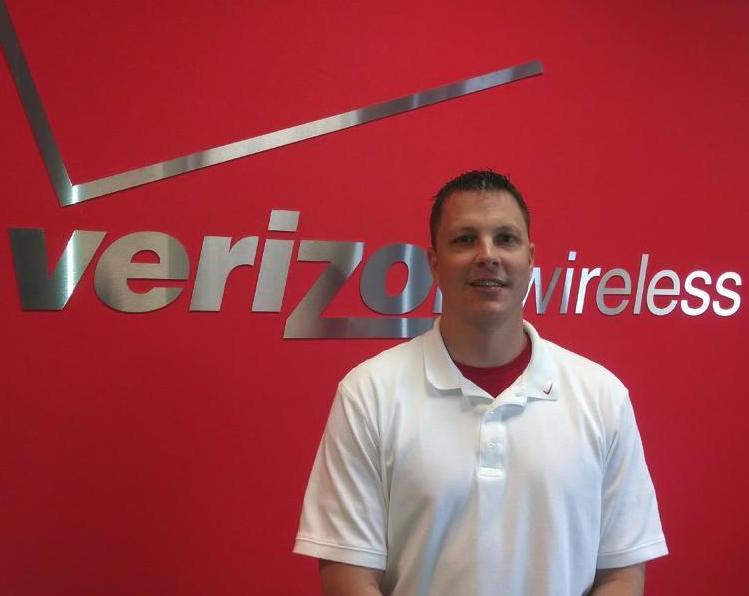 As part of our #VZWHRchat series on Twitter, we'll be sharing stories from Verizon employees with interesting backgrounds on why they choose to work with us.
When looking to hire new employees, we are always searching for the best and brightest.
Currently, more than 5% of the Verizon Wireless workforce is comprised of veterans. Our experience has shown that military veterans – both men and women – often possess the skills and training that prepare them well for a career with us.
At Verizon, we emphasize putting the customer first, integrity, respect, performance excellence and accountability. The military value set is similar.
Jason Thornbrugh, a former Army sergeant who is currently a retail district manager based in Western Kansas, talked to us about why he feels Verizon Wireless is a good career choice for veterans.
Tell us about your background.
I served for six years in the Army in Field Artillery, including two deployments to Iraq. I wasn't sure what I wanted to do when my term ended. During my service, I had learned I liked public speaking and motivating people, so I was hoping to find a job that allowed me to do that. When I left the Army in 2005, I went to work at an Alltel call center.
So did you purposely choose wireless for a career?
Not really – I was just hoping to use the skills I had learned in the Army. I only worked in the call center a short time. Then I moved to Dodge City and became a sales rep with Alltel. I discovered I liked sales, especially talking to people and getting energized daily. I became a store manager within nine months. (Verizon Wireless acquired Alltel in Kansas in 2009, at which time Jason became a Verizon employee.)
What changed when you became a Verizon Wireless employee?
I started with Verizon after the Alltel acquisition as a retail manager, and within four years I was a district manager.
The fact that I stayed on with Verizon is a compliment to the military. I was able to build on the strengths I acquired while in the Army and take advantage of all the training Verizon offers.
For example, I took Business Acumen training and I learned how to lead people through change. In the military, you're always waiting, so you learn to be patient. In wireless, you learn how you can have direct impact on the business and influence results.
Would you recommend Verizon Wireless to other veterans seeking a career change? If so, why?
I would encourage other veterans to check out Verizon because they will find it builds on their strengths, especially leadership ability. The training they get will help them bridge any gaps in their experience. If you were tough enough for the military, you can experience great personal growth working for Verizon.
For information on careers at Verizon Wireless, visit http://www.verizon.com/jobs/.
For more Verizon Wireless news, subscribe via RSS feeds in the right rail.