Why Choose Verizon? Midwest Customers React to Recent Network Performance News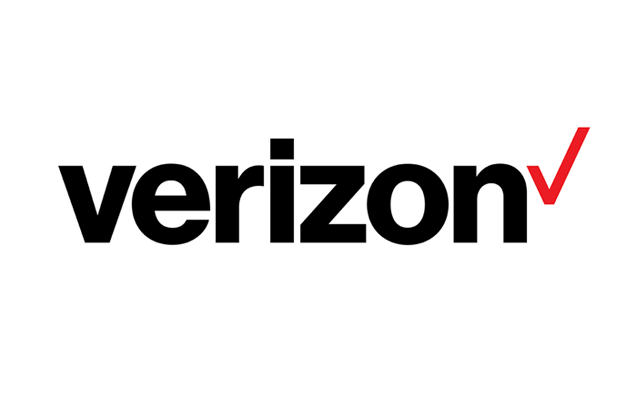 Verizon Wireless recently landed top scores and rankings from independent companies RootMetrics and J.D. Power and Associates. To confirm we're on the right track, we checked in with some of our reviewers and bloggers who rely on the Verizon 4G LTE network and asked: Why choose Verizon? We wanted to get their feedback on the recent network performance news and headlines.
Here's the skinny from the some of the heaviest users in the Midwest who rely on our top-ranked network that delivers the best performance across the country:
Why Choose Verizon?
INDIANA
Julie Strietelmeier, The Gadgeteer
"I switched to Verizon a few years ago for one main reason. Reliability. I don't have the time or energy to worry about signal strength for calls or data. I just want to be able to use my phone when and whereever I need to. Even out in the 'sticks' where I live, the quality and coverage of Verizon's network continues to impress me."
ILLINOIS
Eric Wilborn, @EricWilborn
"Moral of the story: Verizon is the best."
IOWA
Jody Halsted, FamilyRambling.com and IrelandFamilyFacations.com
"I'm not a bit surprised that Verizon won these awards. Since switching to Verizon when I moved to Iowa, I have been impressed by the incredibly rural locations where my phone service worked - while many others didn't. As my work has taken me across the state, country and world, Verizon has kept me connected with family and colleagues."
KANSAS
Sharmin Meadows, What You're Missing KC!
"It's great to hear Verizon is getting recognized for its amazing network by J.D. Power and RootMetrics. I'm constantly on the road driving between Wichita, KS and Kansas City, and it is safe to say that when I'm using Verizon's network, it never waivers during the drive. The speed is fast and I even have coverage in the Kansas Flint Hills. I love that I can use devices, such as the Ellipsis 7 Tablet, on our road trips and not have to worry about network coverage."
KENTUCKY
Tom Leach, The Leach Report
"I'm able to stay connected to Twitter and other social media sites while traveling throughout Kentucky. Thanks to the 4G LTE network from Verizon, that's so good all over the state of Kentucky, I was able to stay connected the entire time."
MICHIGAN
Randy Hanley, Getting Android
"The horrible experience I had with my mobile carrier eventually led me to switch to Verizon simply from word of mouth from other users in my area who had great things to say about Verizon's speed, coverage and reliability. Now, there is some data that reassures me that I made a good choice to switch."
MINNESOTA
Steve Borsch, Innov8Trends
"Having a Verizon LTE connection on my iPad is mission-critical for me. When meeting with clients and connecting to Internet resources on iPad—whether in a coffee shop, restaurant or even in their offices—I simply cannot depend on an available WiFi connection."
MISSOURI
Danyelle Little, a.k.a. The Cubicle Chick
"As a Verizon customer, I never have to worry if I will have service to use my apps when traveling. My five friends and I all travel together. One of my friends in the group also has Verizon and we are always the ones who have coverage everywhere we go."
Spencer Kane, former music and sports talk radio host
"I've been on the Verizon network for the past two years – starting about the time Verizon introduced 4G LTE power here. Locally, the experience was great – and continues to be. But, I travel – and the idea that I can have the same experience in terms of connectivity and reliability anywhere I go is important to me. I looked at the results of the study – and they mirror my own experience. The only thing I didn't see outlined in the studies was customer service – and maybe that's too hard to quantify in terms of a factual study – but that's a plus in my book from the people at Verizon Wireless. Reliable and everywhere is the way I would characterize the Verizon network. Glad to see someone else agrees."
NEBRASKA
Sara Todd, Close to Home
"I am not surprised Verizon has won. I've been a customer since I bought my first phone at age 18 and have never had any issues. In fact, it's the only way I stay connected to the outside world! I love visiting my dad on the farm, and it's a welcome reprieve. However, there is no cable, no Internet and he doesn't know what WiFi is, so having my phone allows me to remain connected, even back home."
PENNSYLVANIA
Geoffrey Brackman, G+ Community NexTech.me
"In Central Pennsylvania, we have the luxury of choosing from several wireless carriers, but only one reigns supreme! Verizon Wireless trumps all the others, hands down. When Big Red says it's the nation's largest network, they mean it, and no other network can offer the signal strength, reliability or consistent speed and quality Verizon does. Plain and simple. You live in Central PA? The choice is simple . . . Go Verizon Wireless."

WISCONSIN
Sean Riley, @Technogasms, @AndroidAndMe
"Time and again we see it (Verizon) come away with top honors in network quality and reliability studies, and a new national study by RootMetrics is no exception. Verizon emerged victorious in four of the five categories tested."
Thanks to everyone for sharing their "Why choose Verizon?" experiences and feedback!
Why do YOU choose Verizon?
For more Verizon Wireless news, subscribe via RSS feeds in the right rail.