Eight Times the Phone Greatness With the Windows Phone 8X on Verizon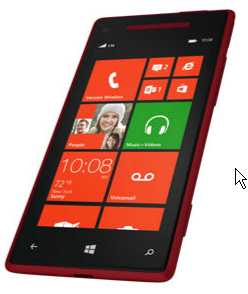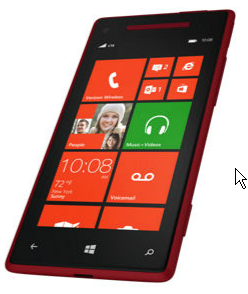 This is a guest post by Eric Wilborn, a tech enthusiast and Android fan from Illinois.
If you're new to the smartphone game or if you just want to change up your experience a bit, you need to look no further than the Windows Phone 8X by HTC. With Windows Phone OS navigating the user experience, users who work with or own a PC at home will feel, well, right at home. Android, iPhone and BlackBerry users will find this refreshing, while first-time smartphone users will find this very welcoming.
One aspect of Android that keeps so many users close to its heart is the ability to customize. As HTC also produces Android phones, they kept that in mind and offered a main customization right out of the box: colored handsets. If you want to keep it basic, they offer black. But for those who want to set their phones apart from the crowd, you can choose from a deep blue, a vibrant red and an electrifying yellow. Once you've picked the right device color for your life, you can change the color of the Live Tiles on the home screen as often as you would like.
What are Live Tiles, you ask? I'm glad you asked! Your "Start" screen (the screen that is "Home" on your phone) contains tiles. It can hold as many or as few as you would like. You can pin people to your Start screen and even your favorite games. Practically everything on the phone can be shown on your Start screen.
Other commonly featured tiles are a time/date/weather tile, messaging, mail and phone. But you're not common, are you? If you don't use your phone for that whole talking thing very often, then you don't have to display it. Leave room for what matters most in your life, like your photos.
So why are they called "Live Tiles?" Live Tiles are "live" because they update. Of course the time, date and weather will keep you up-to-date, but so will the messaging tile to tell you if you have unread messages. Miss a call? Your phone tile (should you choose to display it) will let you know about that, as well.
Want more innovation? There's more innovation with the Windows Phone 8X! If you like to take pictures, then the 8X is definitely a phone to consider. The front-facing camera is equipped with a wide-angle lens that helps you get more in frame. Don't worry about dim rooms either. With a fast lens on board, the 8X is great in low-light situations, as well.
To bring all of the camera features together, HTC provided its users with an external camera button. Press it once to enter camera mode, press it again to take a picture. With so many people relying on their phones to be their cameras, why not make it something simple?
However, if you'd like more control of the picture, feel free to dive into the vast array of settings available. I personally couldn't find a situation where the camera didn't take a great photo.
For those who rely on their phones as a music source, HTC had you in mind, as well. Beats Audio is a wonderful and welcome addition to any and all devices in my mind. Plug in any pair of headphones and quickly notice the difference. I constantly find myself hearing new tones and aspects of songs that I've been listening to for YEARS. And if you watch a movie on the 8X, you'll find that Beats Audio brings you about as close to a theater experience as you're going to get when paired with a 4.3" screen.
In short: If you're looking for a great new phone, then get thee to a Verizon store and pick up an 8X! I definitely recommend it.
For more Verizon Wireless news, subscribe via RSS feeds in the right rail.