Full Transparency
Our editorial transparency tool uses blockchain technology to permanently log all changes made to official releases after publication. However, this post is not an official release and therefore not tracked. Visit our learn more for more information.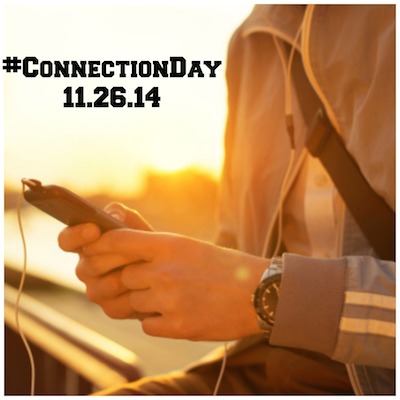 Have you ever wondered what your pets do all day while you are at work? We gave dog owner Michael Cope a Dropcam Pro to learn the answer to that very question. Michael set up the Dropcam Pro, which provides a live stream via WiFi video monitoring, in his bedroom where his two shelter dogs, Walter and Lulu, are kept during the day.
Walter is a 5-year-old boxer who is already house-trained. Lulu, a 2-year-old Australian shepherd, is crate-trained, but was making the transition to relative freedom. During the first day of monitoring with the Dropcam Pro, the crate door was left open.
After a few weeks of observing their daily routines on his iPhone, Michael shares his top five lessons learned while getting a first-hand look at what his dogs do all day while he's at work, as well as footage from the Dropcam Pro.
1. Dogs go places they're not supposed to.
Coming home to a crumpled comforter every day, my wife and I had our suspicions that Walter was sleeping on our bed, a place we tried to make off limits. We confirmed our theory on the first day of using the Dropcam Pro and learned that not only does Walter sleep on our bed, but that's where he spends about 99.9% of his day.
On the first day, the door to the room was barely closed before Walter leapt onto the bed, and that's where he stayed until hopping back down when he heard the front door open.
Footage of Walter hanging out on the bed.
(There's more on this topic in Lesson #4.)
2. Dogs sleep. A lot.
We guessed our dogs probably spent the majority of their days sleeping, but after getting to see them in action (or rather, inaction) we were shocked at just how much they slept.
Most days, Walter did not leave our bed from the time we left in the morning until we got home from work. Lulu, a little more active, would sleep a few hours, get up, pick another spot, and sleep some more.
The nicest thing about the Dropcam Pro is the motion and sound detector. In addition to checking in on them once in a while from our iPhones, we were able to look back and review the times when they actually moved.
3. Two dogs are better than one.
In the rare moments when the dogs weren't sleeping, it was fun to see them playing with each other and wrestling. We had Walter for about a year before we got Lulu. Both of us work during the day, so it was important for us to give Walter a companion. Lulu was a puppy when we got her and has only grown to about 30 pounds. But, after a short warming-up period, we were happy to see Lulu could handle Walter, who weighs in at about 90 pounds.
They wrestle a lot, and she continually backs him down when he goes too hard.
Although she was reticent to come out of her crate at first when we started watching them with the Dropcam, they eventually began to play. We like knowing that they keep each other company during the day and are able to burn off some energy.
Here's footage of Lulu hanging out in her crate.
4. Dogs have different personalities.
Walter is happy to spend his day lounging on our bed. Lulu, on the other hand, wants to explore and push boundaries.
A few days after letting her out of her crate, Lulu somehow opened the bedroom door. I came home to both dogs greeting me in the kitchen. A review of the video showed that Lulu opened the door (off camera) and Walter happily followed her out.
Luckily, no damage was done. Our next step is to give both dogs the full run of the house, so they proved themselves worthy.
5. They are truly part of our family.
Walter and Lulu are both shelter dogs, and they have each become a special part of our family. It brightened our day to be able to see what they were up to while we're at work and really put their lives into perspective for us.
So when we're tripping over them while making dinner, or when they drop a slobbery ball into our hands while we're relaxing, we try to remember all our dogs have is us. They spend all day waiting for us, so when we get home, their day is just starting.
October is Adopt a Shelter Dog Month, and I'd encourage anyone thinking about getting a dog to check out their local shelter. If you want a specific breed or size, they're out there waiting for you. You don't have to buy a dog from a breeder. Apps like PetFinder Mobile make it easy to search pets from more than 14,000 adoption groups.
For more Verizon Wireless news, subscribe via RSS feeds in the right rail.