10 Workouts in with the MotoACTV Fitness Tracker & Smart Music Player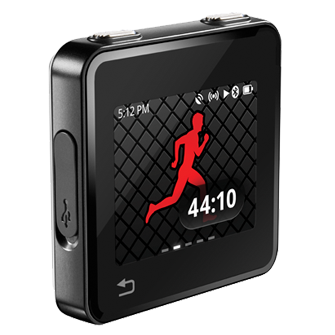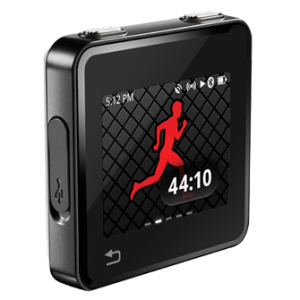 This is a guest post by Johnny Surprise (yes, that's his real name!), an avid runner, fitness enthusiast and event/marketing/branding professional from Minnesota, about his experience using the MotoACTV fitness tracker and smart music player.

I average 40 to 60 miles a week running, so I used the MotoACTV for all my runs - from four miles all the way to 20.5 miles. After using the device on several runs, here are my thoughts:
What I Love
The GPS on this unit is fantastic, as well as very accurate. The weight of the unit is minimal, and the band itself is one of the best I have ever used. The MotoACTV is very durable and won't fall apart like a Timex. I really loved how easy it was to bring my music from iTunes to the unit. It made making a playlist very enjoyable, and I would look forward to my power songs on my shorter runs.
What I Don't Love
The display was very difficult to change while running. I had to stop several times to set the screen. This could be user error, but once I start running, I don't want to stop.
The headphones need to be upgraded for better sound, and the cord is too long. I ditched using music for any of my runs that were five miles or more. The battery life is pretty short, so for my five-to-eight hour workout rides, I wouldn't use the MotoACTV. I'm a minimalist, so at times, I found the device a little overwhelming with all the technology that it offers.
BUT! Keep in mind, I'm at the extreme level of exercise. I would still use/purchase this unit for only short distance training and racing.
This is the best multi-purpose device I would recommend to my friends who are the ones filling up all the 5K,10K and half marathons here in the Twin Cities.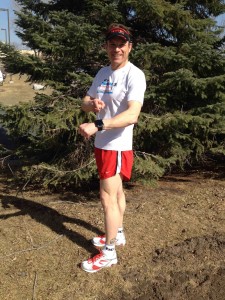 With more than 14 years of experience as an event production director, sports marketing manager and branding expert, Johnny Surprise has successfully produced and managed many big events, including producing multiple mobile tour campaigns for ABC and for the Country Music Awards. He has coordinated logistics and sponsorship fulfillment for several Super Bowl games, the NCAA Final Four, the Ironman Triathlon World Championships and the Jim Rome World Tour. Johnny currently works at CPC Intersect in St. Paul, MN.
When he is not busy with a big event, Johnny likes to spend time training for Ironman Triathlons and enjoys watching his two boys participate in a variety of sports. In the past 12 years, Johnny has completed eight Ironman triathlons, as well as nine additional marathons.
For more Verizon Wireless news, subscribe via RSS feeds in the right rail.